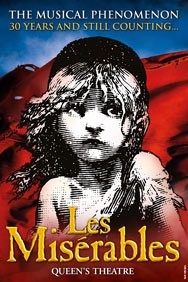 Read reviews
This is powerful stuff. This is musical theatre on a grand scale. Les Miserables is the planet's longest-running musical. More than 55 million of us have seen it. In 40 countries and 21 languages. It's a spectacular adaptation of Victor Hugo's masterpiece. And it's at London's Queens Theatre now!
Starring: David Shannon, Geronimo Rauch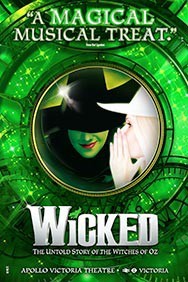 Read reviews
Based on the acclaimed and much loved book by Gregory Maguire, Wicked tells the incredible story of the Witches of Oz. Did you ever wonder how one came to be called 'good' and the other 'wicked'? You won't have to wonder much longer when you book tickets for this superb, award winning Apollo Victoria Theatre show!
Starring: Savannah Stevenson, Emma Hatton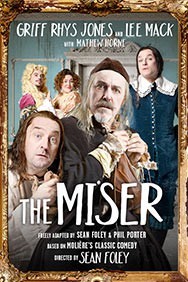 Read reviews
Starring: Griff Rhys Jones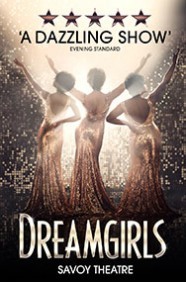 Read reviews
Dreamgirls – Love Glee's Amber Riley? You'll adore this... After opening on Broadway in 1981, the musical Dreamgirls - which was also made into a movie starring Beyoncé, Jennifer Hudson and Eddie Murphy - is finally coming to the West End. And Amber Riley, the incredible powerhouse of talent from TV's Glee, is about to make her theatreland stage début in the starring role.
Starring: Amber Riley, Karen Mav, Ruth Brown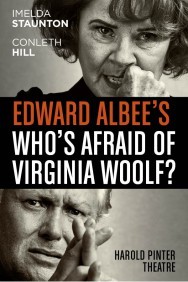 Read reviews
Harry Potter heroine Imelda Staunton plays Martha. Game of Thrones star Conleth Hill plays George. It's a brand new production of the multi Tony Award and Pulitzer Prize-winning play, Who's Afraid of Virginia Woolf?, written by the outstanding playwright Edward Albee, his most famous play, and skilfully directed by James Macdonald.
Starring: Imelda Staunton, Conleth Hill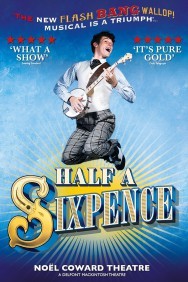 Read reviews
Half a Sixpence is a hugely popular musical comedy, originally written in the '60s to showcase the talents of the British music legend Tommy Steele, complete with David Heneker's legendary music and lyrics. Now the respected Producer Cameron Mackintosh has announced the transfer of his 'radical re-working' of the play to the West End following a massive success at the Chichester Festival Theatre, the birthplace of so many top class theatreland transfers.
Starring: Charlie Stemp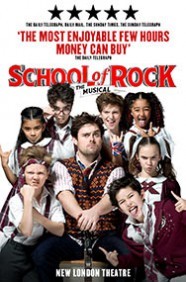 Read reviews
School of Rock, The Musical – Dewey Finn is back! If you giggled your way through the hugely popular Paramount film by Mike White, which starred the hilariously silly Jack Black, you will quite simply adore this brand new musical. It cut its teeth on Broadway at the Winter Garden theatre and now it's due in London's theatreland, as big and brash and bold as you'd expect, a real laugh a minute.
Starring: David Fynn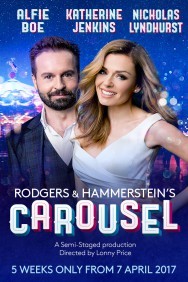 What's on next at the Coliseum? The excitement is mounting fast for a very special version of Rodgers and Hammerstein's excellent Carousel, their second musical, which is set to star household name singers Alfie Boe and Catherine Jenkins. Wow!
Starring: Alfie Boe, Katherine Jenkins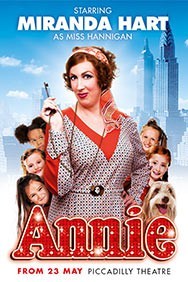 Have you ever seen Annie on stage? Maybe you've enjoyed the movie, a great experience and a fitting tribute to the theatre version. Either way it's long overdue a reprise, and now it's about to happen. May 2017 sees Annie on stage at the Piccadilly Theatre, with one of Britain's favourite comedians, Miranda Hart, making her West End début as the horrid Miss Hannigan.
Starring: Miranda Hart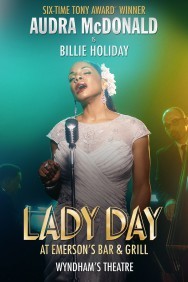 Six-time Tony Award winner Audra McDonald is set to make a glittering West End début playing the remarkable legend of jazz and soul, the singer Billie Holiday. This is your chance to enjoy a surprisingly intimate show packed with the best of Holiday's songs, as well as a host of personal stories exploring the singer's loves and losses.
Starring: Audra McDonald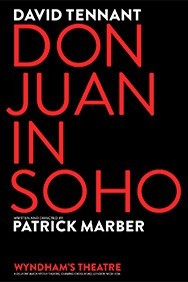 He's called Don Juan in Spanish. In Italian he's Don Giovanni. Whatever you call him, he's the world's most famous literary libertine, whose legend was first written by the Spanish dramatist Tirso de Molina. His play, called The Trickster of Seville and the Stone Guest, was set in the 1300s and published in Spain in about 1630. Since then the story has been translated, rewritten and re-presented countless times, and it's the reason why the name 'Don Juan' remains such a potent metaphor for womanisers.
Starring: David Tennant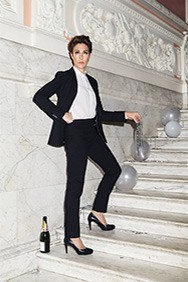 Read reviews
A star studded cast takes one of Will Shakespeare's best-loved plays, Twelfth Night, to the West End stage in a production with a difference. It's a feast of rich Elizabethan finery, classic comedy and some of the greatest names from the British stage and screen, Mark Rylance and Stephen Fry. A real night to remember!
Starring: Mark Rylance, Stephen Fry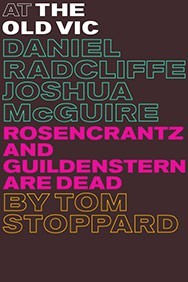 Jamie Parker stars in Tom Stoppard's masterpiece Rosencrantz and Guildenstern Are Dead, which will be directed by Trevor Nunn.
Starring: Daniel Radcliffe, Joshua McGuire