My Neighbour Totoro
Opens: Saturday, 8 October 2022

-


Booking until: Saturday, 21 January 2023
My Neighbour Totoro description
My Neighbour Totoro – An enchanting coming of age story
Take the Royal Shakespeare Company, a legendary company that delights audiences with a broad range of brilliant musical theatre shows. Add the talented Executive Producer Joe Hisaishi. Stir in the creative power of the Japanese creative powerhouse Studio Ghibli, and collaborate with Improbable and Nippon TV. What do you get? It's the global premiere of My Neighbour Totoro, designed to delight people of every age from four upwards, and it's playing at London's Barbican in autumn 2022.
The 1988 animated movie by Hayao Miyazaki is already a classic, loved by millions. The story is being brought to life again in a landmark adaptation, by the original composer Joe Hisaishi. The show is written by playwright Tom Morton-Smith and the West End is buzzing, predicting a sell-out run. Don't miss this delicious fantasy – you'll find excellent value theatre tickets for My Neighbour Totoro on our site.
What's the story behind My Neighbour Totoro?
Would you like to experience an enchanting coming-of-age story, with or without your kids? You'll enter the magical fantasy world of childhood and rediscover the transformative power of the imagination. And you'll do it through the innocent eyes of two young sisters, Mei and Satsuki.
The girls' dad moves the family to the countryside to be closer to their mum, who is recovering from an illness in a rural hospital. It's summertime, and the world is fresh and green. The sisters explore their lovely new surroundings, and the younger sister Mei meets some magical creatures as well as the ancient protector of the forest, a being she calls Totoro. Satsuki doesn't believe a word of it at first but she soon gets caught up in the adventure, joining the girls' strange new neighbours in the long-forgotten realm of nature, spirits, and sprites.
About My Neighbour Totoro
This exciting new production is directed by Phelim McDermott. The production design comes from Tom Pye and the costume design by Kimie Nakano. Described as 'ground-breaking', the puppetry is predicted to be awesome, cleverly created by Basil Twist. And the lovely music comes from Joe Hisaishi's iconic original score.
Lighting design is by Jessica Hung Han Yun. The brand new orchestration comes from Will Stuart, and it's performed live on stage. The sound design comes from Tony Gayle. The show is on stage at the barbican for a strictly limited season of 15 weeks, from 8th October 2022 until 21st January 2023.
Buy tickets for My Neighbour Totoro
Buy cheap tickets for My Neighbour Totoro from us and enjoy simple, efficient service. We'll email your e-tickets to you – just present them at the door on the day.
Playing at Barbican Theatre
Silk Street, London, EC2Y 8DS GB (venue info)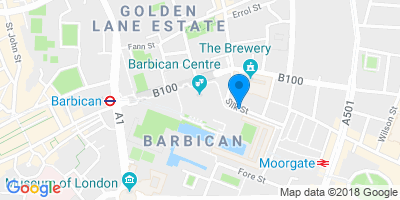 Directions
Age restrictions
We suggest age 6+, but younger guests are welcome. The show will be quite long, quite loud in parts and possibly scary for some younger children at moments. Children need to occupy their own seats at all times throughout the performance. This production is not suitable for children under 4 years of age (including babes in arms).
Performance Times
My Neighbour Totoro video