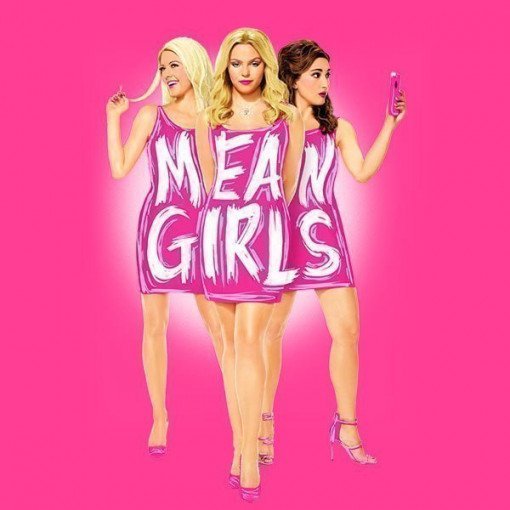 Mean Girls description
Mean Girls – You know you wanna sit with us!
OMG! Broadway's smash hit high school musical is about to make a transfer to the West End for spring 2021. This is the fastest-selling show on Broadway and it is predicted to sell out over this side of the Atlantic as well, great news since the musical has been on our wish list for such a long time. We can't wait to see it for ourselves!
What's the story?
Is the musical anything like the smash hit 2004 film? It starred the wonderful Lindsay Logan and Rachel McAdams, and still stands the test of time as a particularly brilliant teen movie. This musical adaptation has the same stars, the same characters, plus a cool contemporary twist to bring it bang up to date thanks to smartphones and social media.
Meet Cady Heron, our heroine. She moves from the African savannah, where she was home-schooled by her parents, to small town suburban Illinois. She soon realises that the most popular girls at school – a girl gang called The Plastics - are far wilder, meaner and more vicious than any of the wild animals she's used to seeing roaming in the African veldt.
Cady is determined to claw her way to the top of the pecking order. She hatches a plan designed to to topple the leader of the pack, Regina, one of the most popular and meanest girls in school. It isn't easy, mind you, thanks to Regina's ruthlessness. She stings anyone who gets too close to her queen bee throne.
When the infamous 'Burn Book' comes along the entire school is blown apart by Cady's actions, and the pupils are forced to rebuild their trust and respect for each other.
The creative team
The book of this new musical comes fresh from the supremely talented actor, writer and producer Tina Fey, whose first ever screenplay was for the 2004 film, in which she also played a role as Cady's maths teacher, Ms Norbury. She is also known and loved for the series 30 Rock and her co-creation of the brilliant Netflix series, Unbreakable Kimmy Schmidt.
Jeff Richmond, Tina Fey's husband, wrote the show tunes, an award-winning composer who also just happens to have worked on 30 Rock as a composer and executive producer. The lyrics are by Nell Benjamin, powerful stuff from the lyricist who helped create Legally Blonde.
Casey Nicholaw directs and choreographs, a serious talent in both areas with Broadway credits for Walt Disney's Aladdin, The Book of Mormon, and in the West End for the Dreamgirls musical.
Grab great value Mean Girls tickets
If you're aged 12 or above you'll adore this sharp, clever, wickedly funny musical. Grab tickets as soon as they become available and treat yourself to the best-fun teen stage musical for ages.