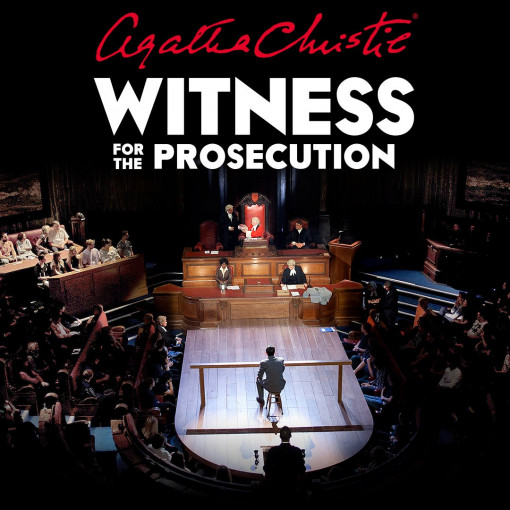 Witness for the Prosecution by Agatha Christie
4.7/5
based on 136 reviews
(read reviews)
Booking until: Sunday, 25 September 2022
Running time: 2 hours 15 minutes
Witness for the Prosecution by Agatha Christie photos
Witness for the Prosecution by Agatha Christie description
London County Hall is home to a brand new production of the Agatha Christie classic, Witness for the Prosecution. It's the perfect venue for the play, magnificently municipal with the feel of a courtroom and exactly the right atmosphere. You'll love the intensity and drama of this gripping story of justice, passion and betrayal.
The plot? Leonard Vole is accused of murdering his lover, the widow Emily French, to inherit her wealth. The stakes are high. Did he do it? Will Leonard survive his wife's truly shocking witness testimony, and convince the jury of his innocence? It matters because if he's found guilty, Leonard will hang.
When French is found bludgeoned to death in her home shortly after Leonard has been made the sole beneficiary of her will, Vole's wife Romaine Heilger promises an alibi. But when she realises just how unfaithful he's been, she changes her mind. She withdraws her testimony and fast becomes a witness for the prosecution. Vole's lawyer, John Mayhew, is still convinced his client is innocent, but someone must be lying...
The Daily Mail calls it "Criminally good". The Daily Telegraph says the venue's "palatial interior is fit for the queen of crime". The Guardian says "'Agatha Christie's ingenious courtroom drama fits perfectly in County Hall" and Time Out says it's a "Hugely fun site-specific revival of this Agatha Christie courtroom drama".
Like all Agatha Christie's mysteries, you're kept guessing right to the end. And there's a satisfying twist that you really don't expect, keeping the tension high right until the last minute. The Director is Lucy Bailey, the Designer is William Dudley and Lighting Design comes from Chris Davey. The Sound Designer is Mic Pool and the Casting Director Ellie Collyer-Bristow CDG. The Assistant Director is Clemmie Reynolds and the Producers are Eleanor Lloyd Productions and Rebecca Stafford Productions.
This production is for people aged over five, and under fives won't be admitted.
Playing at London County Hall
Belvedere Road, London, SE1 7PB GB (venue info)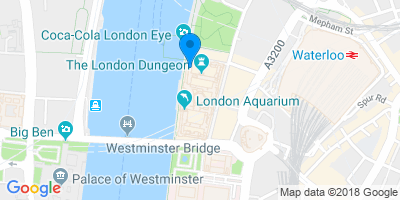 Directions
Age restrictions
Parental guidance. Babes in arms are not permitted.
Important information
Latecomers may not be admitted.
Please note - Gallery Seats are not suitable for those who have difficulties climbing stairs are Vertigo sufferers. Row A has narrow access to seats.
There is no cloakroom at this venue; bags that do not fit comfortably under a single seat will not be permitted.
Performance Times
Witness for the Prosecution by Agatha Christie news
Similar shows
The Woman in Black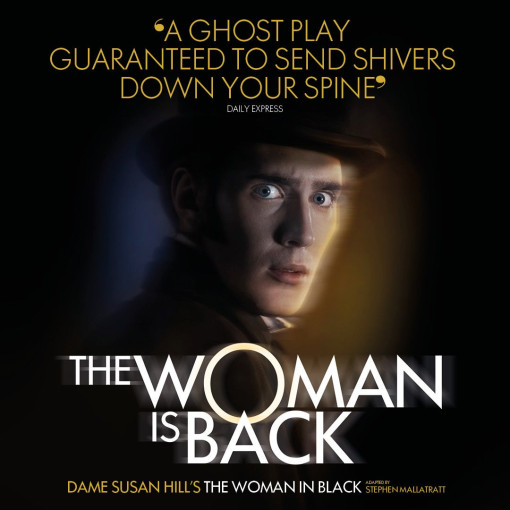 The Woman in Black
4.4/5
based on 2114 reviews
Playing at:
Fortune Theatre
Opens: Tuesday, 7 September 2021
Booking until:
Saturday, 29 April 2023
Running time:
2 Hours (with a 15 min interval)
From

£26.00
Mousetrap
Mousetrap
4.5/5
based on 934 reviews
Playing at:
St Martins Theatre
Opens: Tuesday, 1 June 2021
Booking until:
Monday, 30 January 2023
Running time:
2 hours 20 minutes
From

£23.00
Life of Pi
39% off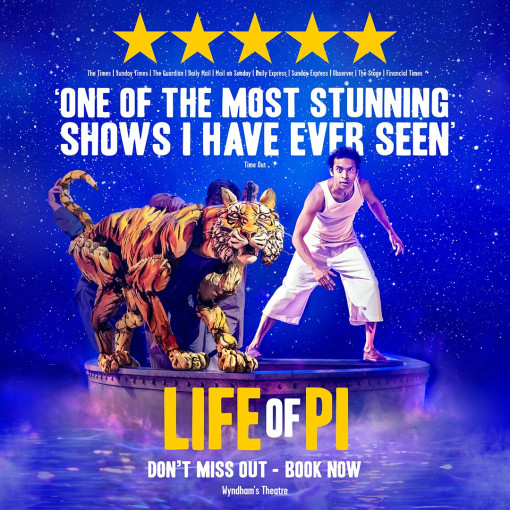 Life of Pi
4.8/5
based on 87 reviews
Playing at:
Wyndham's Theatre
Opens: Sunday, 14 November 2021
Booking until:
Sunday, 30 October 2022
From

£18.00