57% off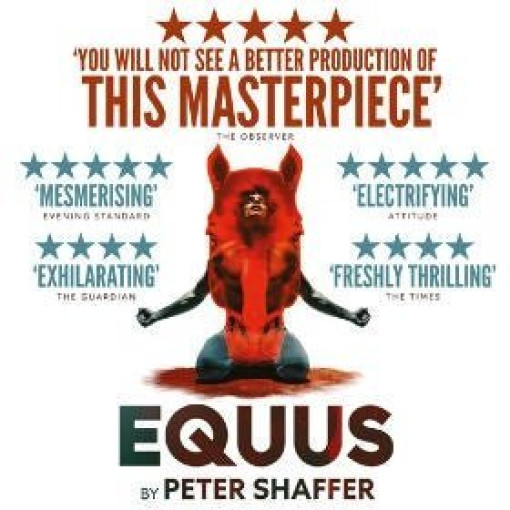 Equus
4.8/5
based on 5 reviews
(read reviews)
Booking until: Saturday, 7 September 2019
Running time: 2 hours 35 minutes
Equus description
Equus – Peter Shaffer's all-time classic
If you love your dramas dark and disturbing, this one's for you. Equus caused a scandal 1970s, written in 1973 and transformed into a TV drama that rocked Britain. It tells the story of a 17 year old boy-man whose brutal treatment of six horses is very hard to explain or justify. His psychiatrist uncovers a nasty religious obsession with the animals, and the more he discovers the less he understands the boy... and ultimately himself. What does 'normal' mean, anyway?
The award-winning director Ned Bennett has created a fantastic new revival of Shaffer's play, and it has already made waves in a big way. Now it's transferring to the West End. A five star run at the Theatre Royal Stratford East set its reputation in stone, followed by a national tour, and it's going to be on at the Trafalgar Studios, a well-deserved move that opens the show up to audiences in London's theatreland for just nine weeks.
The plot? It's startling. Six horses have been horribly mutilated with a metal spike. We know who did it, it was Alan Strang, a strange boy aged 17. When the psychiatrist Dr Martin Dysart is asked to find out why Alan did what he did, he ends up playing the role of a detective.
Alan's world is a hell of obsessive warped sex and off-key religious worship. Dysart finds it tough, and eventually starts to doubt himself and everything he stands for. It's shocking stuff, it's extremely thought-provoking, and no wonder it has had so many five star reviews from respected publications. It's actually awesome!
The same talented cast that appeared in the Stratford East show takes the play to the Trafalgar Studios, a treat of a transfer that's well deserved and something everyone we speak to is absolutely thrilled about. Ethan Kai from Goats plays the troubled teen Alan Strang. Zubin Varla, who stole the show in Jesus Christ Superstar at the Lyceum Theatre, is Martin Dysart. And Ira Mandela Siobhan, whose work in Feast at The Young Vic was amazing, plays the Young Horseman and Nugget.
Keith Gilmore, whose work on Romeo and Juliet at Shakespeare's Globe thrilled us all, plays Harry Dalton, the Nurse, and a Horse. Norah Lopez Holden is Jill Mason and a Horse, and we also have the brilliant Robert Fitc, Ruth Lass, and Syreeta Kumar to marvel at. The horses also play an essential role, and it's extraordinary to see how the actors do it.
Sir Peter Shaffer is one of our best-loved multi-award winning playwrights, creator of a dozen fine pieces of work including Amadeus. It won both a Tony Award and an Evening Standard Drama Award for Best Play, closely followed by a smash hit film of the same name which won the 1985 Academy Award for Best Picture.
This gripping psychological thriller, which delves deep into the relationship between devotion, myth and sexuality, is directed by the award winning director Ned Bennet. He trained as a director at the Royal Court, LAMDA and National Theatre, and has been instrumental in a number of award-winners including Yen, and Octoroon, another Evening Standard Award winner. He's also responsible for the multiple award-winner Pomona. If you're after a play that tells a memorable, shocking and disturbing story, this is the one.
Playing at Trafalgar Studios (One)
14 Whitehall, London, SW1A 2DY GB (venue info)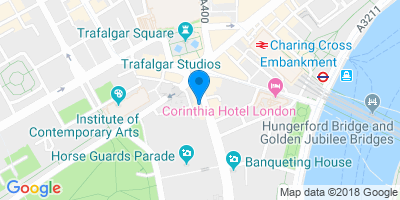 Directions
Important information
Contains themes of violence, discussions of mental health, scenes of sexual violence, full frontal nudity and strong language.
Performance contains strobe lighting, smoking on stage, haze.
Performance Times
Equus photos
Equus video
Equus cheap tickets
Save 57%
Was £35.00 Now £15.00
Valid on all performances until 7 Sep 2019.
Save 39%
Was £45.00 Now £27.50
Valid on all performances until 7 Sep 2019.
Save 18%
Was £55.00 Now £45.00
Valid on all performances until 7 Sep 2019.
Save 14%
Was £70.00 Now £60.00
Valid on all performances until 7 Sep 2019.
Similar shows