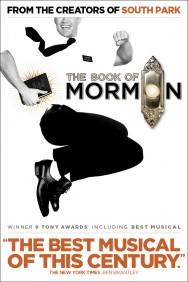 Read reviews
The original Cast Album of The Book of Mormon shot to prominence, becoming the highest charting cast album in four decades. The musical has shocked and delighted US audiences on Broadway and won an impressive collection of top awards. It's rude, foul mouthed, crude, wonderfully satirical and billed as the next massive West End Smash hit!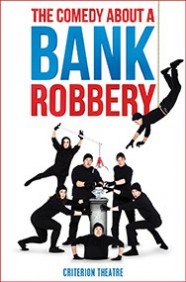 Read reviews
You laughed yourself silly at The Play That Goes Wrong. You adored Peter Pan Goes Wrong. Now it's time for a new show that has already been awarded five star reviews from a stable of respected theatre critics, The Comedy About a Bank Robbery. The Telegraph and The Times, the Radio Times and Sunday Telegraph all loved it, as did Whats On Stage.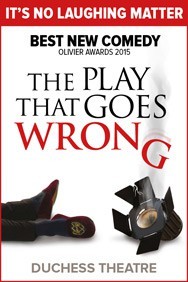 Read reviews
The Mischief Theatre's smash hit comedy The Play That Goes Wrong is at it again, extending for another West End stint thanks to massive popular demand. It's an absolute hoot by all accounts, and theatre lovers really do have problems remaining calm as the hilarity unfolds. If you love your stage shows funny, this is one of the funniest... ever!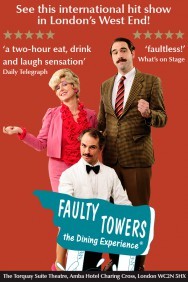 Read reviews
You love world-class comedy. You love eating out. Why not combine the two and play your own part in one of the best-fun shows in theatreland? It's inspired by the well-loved BBC TV comedy Fawlty Towers, originally written by John Cleese and Connie Booth, who also starred in the show. It's on six nights a week at the excellent Amba Hotel in Charing Cross, and audiences just can't get enough of it.
Cheap Tickets
Up to 30% off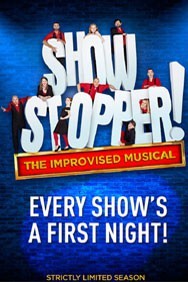 Read reviews