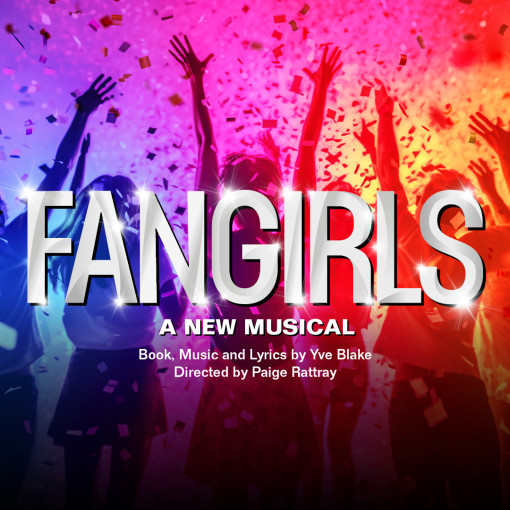 FANGIRLS
Opens: Saturday, 13 July 2024

-


Booking until: Saturday, 24 August 2024
Running time: 2h 30m (incl. interval)
FANGIRLS photos
FANGIRLS description
Fangirls – Pulsing with adrenaline
Remember your first crush? This musical brings it all rushing back. If you're a teen in the middle of a first crush of your own, it'll touch your heart. It's un-missable, adrenaline packed, and thrilling, and you'll find yourself fully immersed in the emotion of it all within minutes.
The star is Edna, a 14 year old misfit who adores Harry. Sadly 38 million other girls adore Harry as well. He's a member of a massive boy band and he has no clue Edna even exists. You probably know the feeling – but then you'll probably know all the feelings revealed in this clever plot.
When Harry's band announces a tour stop in Edna's hometown, Sydney, it feels like fate is moving things into place especially for her. This is her chance to meet Harry at last. But how will she catch his attention? And how far is she prepared to go for love?
This show is about so much more than Edna, or a boy band, or teen crushes. It's a thrillingly subversive comedy about the dangers of underestimating teenage girls. And it'll blow your mind.
What's the story behind Fangirls?
FANGIRLS won a prestigious 2020 AWGIE Award for Music Theatre from the Australian Writers' Guild. It also won two 2019 Sydney Theatre Awards including Best Production of a Mainstage Musical and won Best Musical at the 2019 Queensland Matilda Awards.
FANGIRLS tickets take you to a show that has already enjoyed a string of sell-out runs across Australia, including a stint at the Sydney Opera House. A multi-award winning pop musical sensation, FANGIRLS is also predicted to take the UK by storm.
About Fangirls
The music, lyrics and book are by Yve Blake. It's directed by Paige Rattray with Production Design by David Fleischer, Choreography by Ebony Williams, Video Design by Ash J Woodward and Lighting Design by Jessica Hung Han Yun.
The Sound Design is by Tony Gayle, the Vocal Arranger and Orchestrations by Zara Stanton and the Music Producer is David Muratore. The Associate Choreographer is Alex Sarmiento, the Associate Musical Director Laurence Stannard, the Original Vocal Arranger Alice Chance, and the Original Dramaturg Jonathan Ware.
The cast will be confirmed nearer the time.
The musical is produced by Sonia Friedman and the Lyric Hammersmith, developed with the support of the Australian Theatre for Young People, Belvoir St Theatre, Queensland Theatre, Brisbane Festival, The Barbican Theatre Open Lab, The Adelaide Cabaret Festival, and Global Creatures.
Buy tickets for Fangirls
Buy tickets for FANGIRLS from us and we'll email your e-tickets to you for you to present at the door on the day. We have a massive choice of tickets and seat types, all backed with excellent customer service.
Playing at Lyric Hammersmith
King Street, Lyric Square, London, W6 0QL GB (venue info)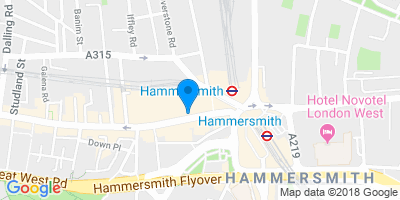 Directions