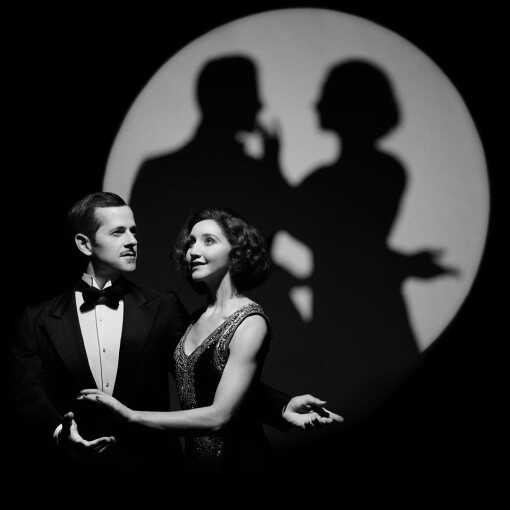 The Artist description
The Artist – A movie classic adapted for the stage
Drew McOnie has adapted The Artist from the original 2011 movie, a film loved by millions, and the result is set to be spectacular.
This is just one of a collection of projects McOnie has been working on in recent years, including Cake: The Marie Antoinette Playlist, which had a limited run at the Lyric Theatre in September 2023. McOnie is also working on Nutcracker at the Tuff Nutt Jazz Club, a brand-new London venue. He has also worked on Timothy Sheader's madly popular revival of Jesus Christ Superstar, which is currently on UK and Ireland tour.
The Artist is produced by Theatre Royal Plymouth, The McOnie Company, Playful Productions, Bill Damaschke, Stephen and Nancy Gabriel, and Underbelly, and drama lovers are excited to see such an important movie brought so elegantly to the stage.
What's the story behind The Artist?
Buy good quality The Artist tickets from us to experience the dazzling stage version of the 2011 movie by Michel Hazanavicius. It takes audiences to the heart of 1920s Hollywood when silent movies were just about to give way to what they called the 'talkies'. Dancing and singing dominate this gorgeous production. What a great show.
George Valentin is a silent movie star and his latest film is a masterpiece, bringing him a lot of praise. But there are dark clouds on his horizon thanks to the advent of sound and the new way of making film called the talkies. Peppy Miller is an aspiring young actress who meets Valentin at the premiere of his film, an event that ultimately launches her career.
Kinograph, the movie studio where Valentin works, soon decides to get into talking pictures and while Peppy is thrilled, Valentin isn't sure anyone wants to hear his voice. Peppy tries to help him come to terms with the bright new world of talking films. Will she succeed?
The creative team behind The Artist.
McOnie directs and choreographs. The associate director/choreographer is Ebony Molina and the musical director is Chris Poon. The music is by the Girl From the North Country composer Simon Hale. The video design is by Harry Potter and the Cursed Child's designer Ash J Woodward, the puppetry design is by Maia Kirkman-Richards (The Sorcerer's Apprentice). The set and costumes are by Christopher Oram of Frozen, the lighting design by Zoe Spurr from Good, the sound design is by Simon Baker who worked on Matilda the Musical, and casting by Will Burton CDG.
Buy tickets for The Artist
Buy tickets for The Artist from us and enjoy simple, efficient service. We'll email your e-tickets to you – just present them at the door on the day.
The Artist news
Lead Cast announced for world première stage production of THE ARTIST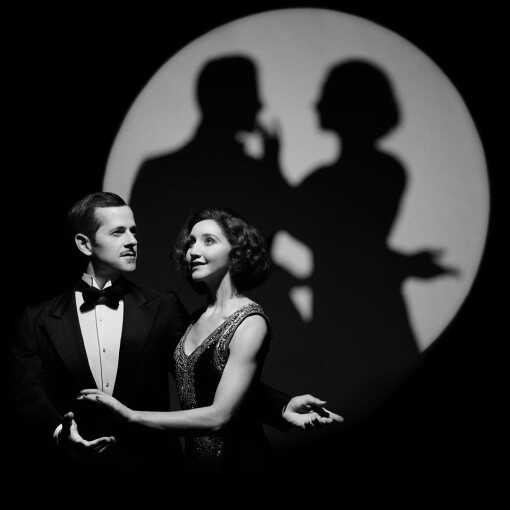 28

Sep
Lead Cast announced for world première stage production of THE ARTIST