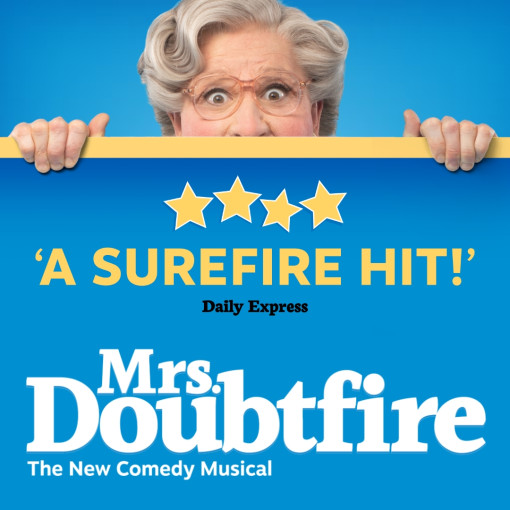 Mrs. Doubtfire the Musical
4.8/5
based on 93 reviews
(read reviews)
Booking until: Sunday, 29 September 2024
Running time: Approx. 2 hours 30 minutes
Mrs. Doubtfire the Musical photos
Mrs. Doubtfire the Musical description
Mrs Doubtfire The Musical – On the London stage for 2023
The 1993 film starred the amazing Robin Williams, the US actor and funny man who is still sadly missed. Children and grown ups loved it, a cult movie with a warm heart and a big, built-in feel-good factor. It's a story with a message too, an important one. But it also happens to be completely hilarious, totally outrageous and huge, huge fun. Welcome to Mrs Doubtfire The Musical.
What's the story?
Another in a glittering string of hit movies transformed into hot stage musicals, Mrs. Doubtfire is set to win friends and influence people... big time! The show is based on the 1993 hit movie that saw the beloved late actor Robin Williams playing the iconic nanny to perfection.
The plot? Daniel Hillard is a struggling actor. He loses custody of his children after an acrimonious divorce, and he misses them terribly. Random visits just aren't enough, and Daniel can only think of one way to stay in contact with his kids. He grabs the chance.
With the help of his make-up artist brother, Daniel disguises himself as an older woman, an eccentric Scottish nanny called Mrs Euphegenia Doubtfire, whom he tricks his ex-wife Sally into hiring. While babysitting his children, and getting to know them better than ever before, Daniel finally understands the true meaning of fatherhood.
This is a wonderfully happy musical, a truly charming plot, and it really is the perfect family theatre experience.
Mrs Doubtfire Musical creative team
This awesome new musical treat is directed by the four-time Tony Award winner Jerry Zaks. The music and lyrics are by the brilliant Wayne and Karey Kirkpatrick and the book is by Karey Kirkpatrick and John O'Farrell.
The Choreographer is Lorin Latarro and the Set Designer is David Korins. Costume design is by Catherine Zuber and the Lighting Designer is Philip Rosenberg. Sound Design comes from Brian Ronan and the Music Supervisor is Ethan Popp.
Don't miss this classic movie-turned-stage-musical
The plot is gorgeous. The score is gorgeous, managing to be funny and totally heartbreaking at the same time – how do they do that? The costumes are amazing, and the make-up is incredible.
If you want to see one of the best new musicals around, grab tickets for Mrs Doubtfire the Musical as soon as they're on offer.
Playing at Shaftesbury Theatre
210 Shaftesbury Avenue, London, WC2H 8DP GB (venue info)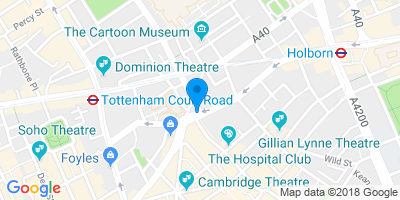 Directions
Performance Times
Mrs. Doubtfire the Musical news
Helloooo, London - MRS DOUBTFIRE The Musical to open in the West End in May 2023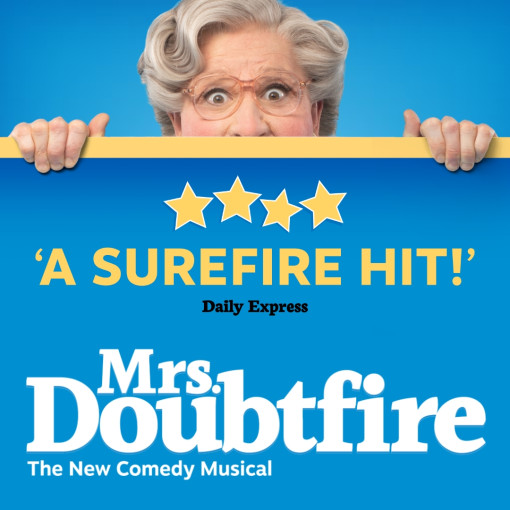 15

Nov
Helloooo, London - MRS DOUBTFIRE The Musical to open in the West End in May 2023
MRS. DOUBTFIRE confirms cast for UK premiere at Manchester Opera House in September 2022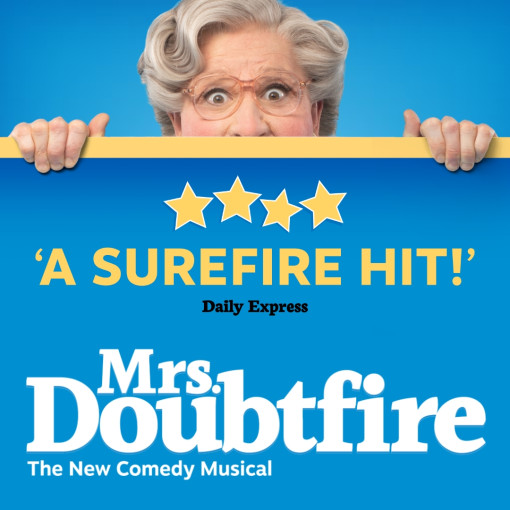 26

Jul
MRS. DOUBTFIRE confirms cast for UK premiere at Manchester Opera House in September 2022
MRS DOUBTFIRE The New Comedy Musical to make UK premiere in Manchester in September 2022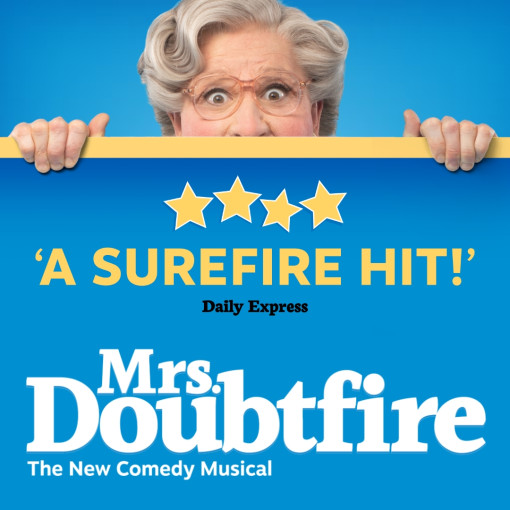 05

Nov
MRS DOUBTFIRE The New Comedy Musical to make UK premiere in Manchester in September 2022