29% off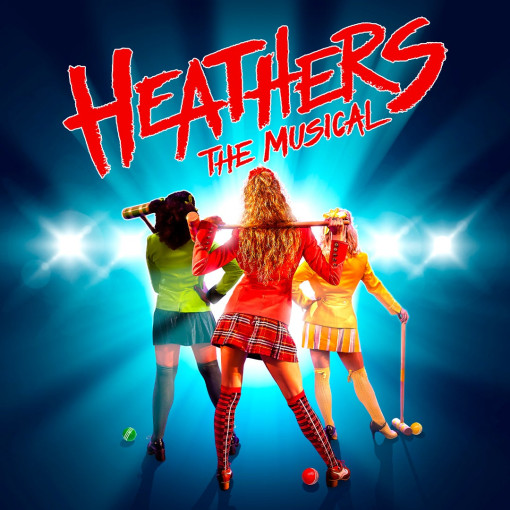 Heathers The Musical
4.8/5
based on 79 reviews
(read reviews)
Booking until: Sunday, 4 September 2022
Heathers The Musical photos
Heathers The Musical description
Heathers The Musical – Outrageous fun!
Heathers is dazzlingly good, a fabulous adaptation of the 1988 black comedy movie by Laurence O'Keefe and Kevin Murphy, an outrageous tale of high school cliques, bitchiness, rivalry, teen bullying and love. It's on at the Theatre Royal Haymarket for a strictly limited 12 week run, and there's also a national touring production on the cards launching at the same time. Are you ready for an adult musical designed to rock your world?
This musical is star-studded stuff. Laurence O'Keefe delighted us with the Legally Blonde the Musical, and Kevin Murphy worked on Reefer Madness. No wonder The Heathers is so satisfyingly dark, covering disturbing themes including rape, sexual assault, politics, suicide and even murder. How does it also manage to be so funny? This is such a clever plot.
What's the story behind Heathers The Musical?
Veronica is an ordinary girl whose best mate Martha is being bullied at school. Veronica is more or less invisible in the school's social whirlwind until she gets notices and taken in by the three most popular girls in the whole school, all called Heather. Veronica's life soon changes beyond all recognition but the nasty side of school life proves very uncomfortable. There's none of the respect, friendship and warmth she values. Veronica eventually gets caught up in all sorts of trouble, and when the gorgeous JD turns up at school and she falls madly in love with him, things quickly get even darker.
About Heathers The Musical
The show is written by Laurence O'Keefe and Kevin Murphy and directed by Andy Fickman, together with the Associate Director Gary Lloyd who also handles the choreography. The design is by David Shields, the Lighting by Ben Cracknell and the Sound by Dan Samson. Don't miss this outrageous feast of high school fun!
This is an award-winner of a show, winner of the Best New Musical Award from Whatsonstage in 2019. It's been described as a high-octane black-comedy rock musical, and it does the original 1988 movie, starring Winona Ryder and Christian Slater, credit. As the Theatre Royal Haymarket's Danny Cohen, President of Access Entertainment, said: "We are keen to get the doors of the Theatre Royal Haymarket open as soon as possible. The energy of a sold-out performance in front of a live audience is like nothing else and we are delighted to be partnering with Bill Kenwright to achieve that on the very first day the government allows."
Buy tickets for Heathers The Musical
Buy tickets for Heathers The Musical from us and enjoy a smooth experience you can trust, with your tickets conveniently emailed to you to present at the door on the big day. We hope you enjoy this outrageously scandalous show!
Playing at The Other Palace
12 Palace Street, London, SW1E 5JA GB (venue info)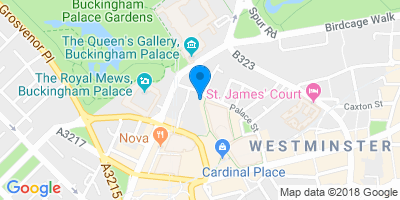 Directions
Important information
The show contains strong language and sexual references. Under 14's MUST be accompanied by an adult. Under 25s please bring ID for bar purchases.
This production contains strobe lighting and sudden loud noises, please speak to a member of staff if you require more information.
Performance Times
Heathers The Musical cheap tickets
Save 29%
Was £56.50 Now £40.00
SAVE UP TO £28 ON SELECTED TICKETS Valid Tuesday-Friday and Sunday evening performances 23 June - 15 July 2022. Book by 30 June 2022
Heathers The Musical news
Similar shows
Matilda The Musical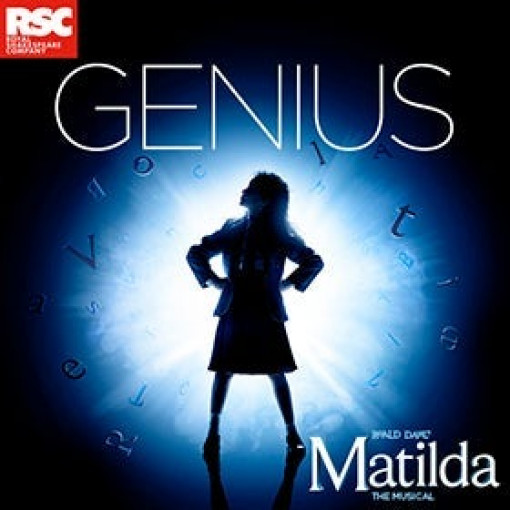 Matilda The Musical
4.7/5
based on 970 reviews
Playing at:
Cambridge Theatre
Opens: Thursday, 16 September 2021
Booking until:
Sunday, 28 May 2023
Running time:
2 hours 40 minutes
From

£24.00
Pretty Woman The Musical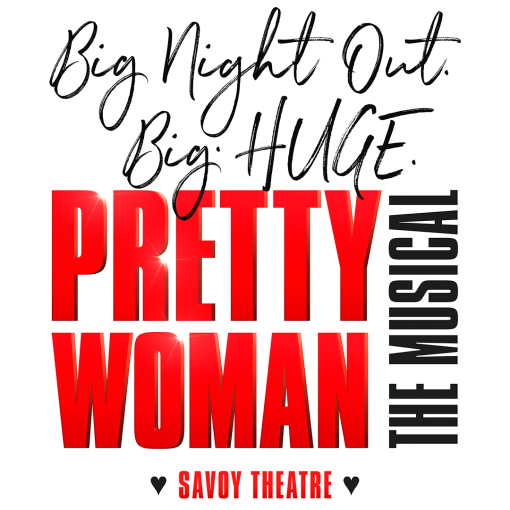 Pretty Woman The Musical
4.7/5
based on 157 reviews
Playing at:
Savoy Theatre
Opens: Thursday, 8 July 2021
Booking until:
Saturday, 28 January 2023
From

£24.00
& Juliet
39% off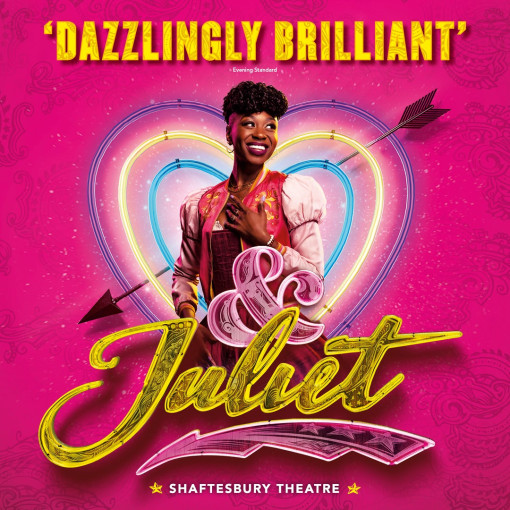 & Juliet
4.8/5
based on 201 reviews
Playing at:
Shaftesbury Theatre
Opens: Friday, 24 September 2021
Booking until:
Saturday, 25 March 2023
Running time:
2 hours 30 minutes
From

£24.00