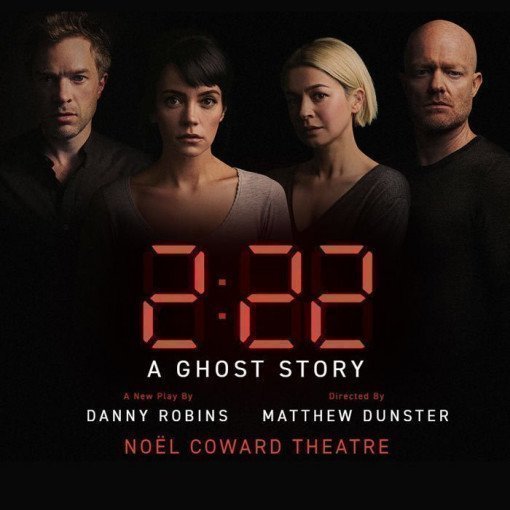 2:22 A Ghost Story
Booking until: Sunday, 4 September 2022
2:22 A Ghost Story description
Do you love being scared? Do you enjoy the feel of shivers going up and down your spine as the darkness deepens and you begin to hear strange sounds? Is something mysterious and frightening getting closer? If thrills are your thing you're going to love 2:22 a Ghost Story. Mystery sits at the heart of a play that has broken box office records. Now it's back, this time at the Criterion Theatre, and the thrill-seekers are delighted. Don't miss it. Sleepless nights await you.
What's the story behind 2:22 A Ghost Story?
Jenny is nervous. She's sure her new home is haunted but her husband Sam isn't listening. He doesn't believe a word of it. When they host their first dinner party their guests, their old friend Lauren and new partner Ben, join the argument. Will the dead walk again? As belief and scepticism clash, the drama grows. Something is beginning to feel very odd and scary, it's getting closer, and the four are staying awake until 2:22am – when the mystery will be revealed.
About 2:22 A Ghost Story
2:22 is an award-winning play by an award-winning writer. It's all down to Danny Robins, who also created the popular BBC podcast called 'The Battersea Poltergeist'. The show's directed by Matthew Dunster.
The premiere was nominated for three Laurence Olivier Awards in 2022, including Best New Play and Best Actress. It was also nominated for four WhatsOnStage Awards, winning Best New Play, Best Actress, and Best Supporting Actor. No wonder this is being billed as theatreland's 'event of the year'.
Following a hugely successful run at the Noël Coward, the play transferred to the Gielgud Theatre with a new cast including Stephanie Beatriz as Lauren, James Buckley as Ben, Elliot Cowan as Sam, and Giovanna Fletcher as Jenny. The production broke all box office records for a new play at the Noel Coward, described as the theatre event of the year and the hottest ticket in the West End.
Now this splendid ghost story is back for summer 2022 by popular demand after a couple of record-breaking seasons. Star performances have been the name of the game so far for this edge-of-your-seat supernatural thriller. Make your way to the Criterion Theatre for a strictly limited engagement.
Will you spot the clues that unlock this 'brilliantly funny and intriguing' play? You can expect a genuinely adrenaline-fuelled evening's entertainment where secrets are revealed, spooks might or might not turn up, and the truth is yours to discover. Here are the new cast members:
Tom Felton will play Sam
Mandip Gill will play Jenny
Beatriz Romilly will play Lauren
Sam Swainsbury will play Ben
The creative team comprises:
Set design by Anna Fleischle
Costume design by Cindy Lin
Lighting design by Lucy Carter
Sound by Ian Dickinson for Autograph Sound
Co-direction by Isabel Marr
Casting by Jessica Ronane CDG
Illusions by Chris Fisher
Produced by Tristan Baker and Charlie Parsons for Runaway Entertainment, Isobel David and Kater Gordon
Buy tickets for 2:22 A Ghost Story
Buy cheap tickets for 2:22 A Ghost Story from us. It's fast and easy. We send etickets to you by email for you to show at the door on the day, making your theatre-loving life simple. See you soon!
Playing at Criterion Theatre
Piccadilly Circus, London, SW1Y 4XA GB (venue info)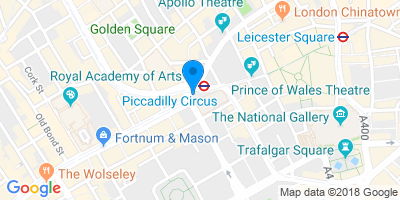 Directions
2:22 A Ghost Story news