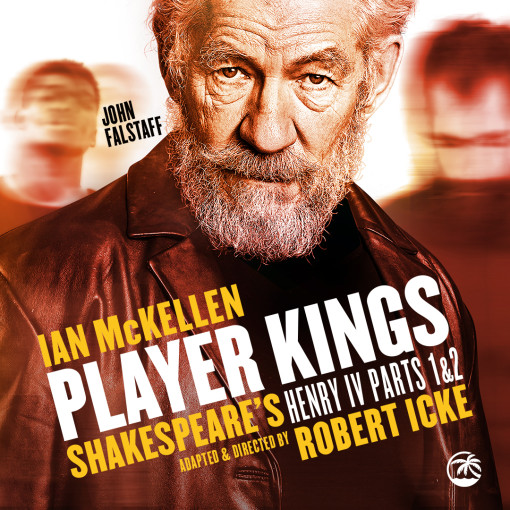 Player Kings
Opens: Monday, 1 April 2024

-


Booking until: Saturday, 22 June 2024
Running time: 4 hours (including interval)
Player Kings description
Player Kings – With Sir Ian McKellen in the lead role
Love Shakespeare? So does Sir Ian McKellen, who is due to play Falstaff in Robert Icke's brilliant production of Player Kings, adapted from Shakespeare's Henry IV play Parts 1 and 2 and blending the two stories.
McKellen is without doubt one of the planet's greatest actors. The director and writer Robert Icke, who adapted the production from the Bard's original, is also an award winner. Together they're a creative powerhouse, which bodes well for a West End experience people are already talking about.
Player Kings combines Shakespeare's great history plays to create something extremely special. Whether or not you've seen a Shakespeare play on stage before, this one will stick with you. On at the Noël Coward Theatre, from 1st April to 22nd June 2024, for a strictly limited season, it previews at the New Wimbledon Theatre and Manchester Opera House.
The plot? Together these two legendary Shakespeare history plays reveal a turbulent time in a divided England. Whether he likes it or not Prince Hal has to learn how to be a king, leaving the dives, fleshpots and bars of London's East Cheap – and his great pal the dodgy Falstaff - behind and ending his party lifestyle. Will he succeed or fail?
What's the story behind Player Kings?
Grab Player Kings tickets for a classic theatre experience to remember, starring one of the nation's best-loved acting talents. McKellen plays John Falstaff for the first time, a treat for the actor who has already played so many Shakespeare roles.
You'll find McKellen's unmistakeable stamp on so any pieces of top class entertainment covering TV, the big screen and the stage. But he has rejected the role of Falstaff in the past because he 'didn't understand him'. Falstaff is fat, boastful and comical, spends most of his time drinking, and lives on money he's borrowed. Popular with Shakespearean audiences, he has somehow eluded McKellen so far. But the actor found Icke's adaption 'ingenious' and the role impossible to resist.
As he said, "I decided to become a professional actor at Cambridge in 1959, when I was in John Barton's undergraduate production of Henry IV. Derek Jacobi played Prince Hal and I was the ancient Justice Shallow. Ever since, the plays have been among my favourite Shakespeares, although through the years I've resisted offers to play John Falstaff. Robert Icke's ingenious adaptation was irresistible."
Robert Icke is just as delighted. In his words, "It's a genuine honour to work with one of our greatest Shakespearean actors, Ian McKellen, especially as he tackles one of the most iconic Shakespearean roles – and one he's previously never turned his hand to. It's an exciting challenge to bring together two of Shakespeare's plays into one production, and I'm so excited to share Player Kings with audiences in the West End and across the country."
About Player Kings
The creative team for Player Kings? The set design is by Hildegard Bechtler, lighting design by Lee Curran, sound design by Gareth Fry, casting by Julia Horan, and fight direction by Kev McCurdy. The rest of the cast will be confirmed closer to the time.
Buy tickets for Player Kings
Buy tickets for Player Kings from us and enjoy simple, efficient service. We'll email handy e-tickets to you, keeping everything nice and easy.
Starring
Ian McKellen
Playing at Noel Coward Theatre
85-88 St Martin's Lane, London, WC2N 4AU GB (venue info)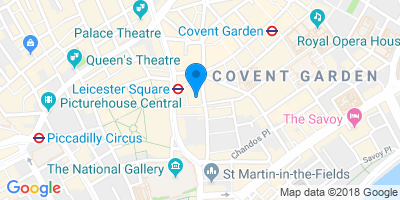 Directions
Age restrictions
Children under the age of 3 will not be admitted. Children under the age of 16 must be accompanied by and sat next to a ticketholder who is at least 18 years old.