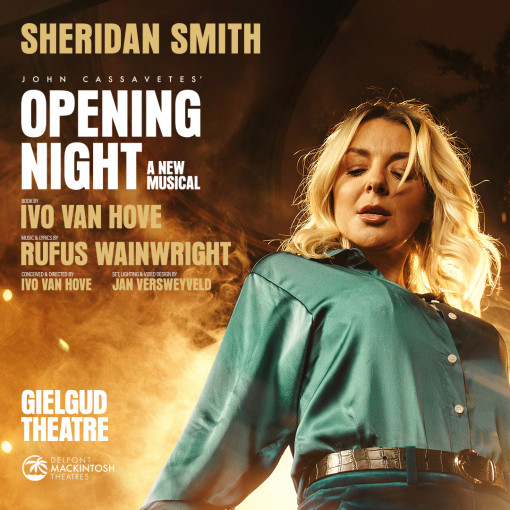 Opening Night - A New Musical
Opens: Wednesday, 6 March 2024

-


Booking until: Saturday, 27 July 2024
Opening Night - A New Musical photos
Opening Night - A New Musical description
Opening Night – Starring Sheridan Smith
Sheridan Smith has entertained us for decades, known for her stage performances in Shirley Valentine, Legally Blonde, TV shows like Mrs Biggs, radio appearances, and music albums. This is the long-awaited world premiere of Opening Night, created by the songwriter and performer Rufus Wainwright and the multi-award winning Belgian director Ivo van Hove, known and loved for his left-field work.
The plot is based on the 1977 film of the same name and the drama kicks off at the Gielgud Theatre from 6th March to 27th July 2024, a strictly limited run. Grab the best seats and great value tickets for Opening Night and look forward to a classic story beautifully refreshed for the 2020s.
What's the story behind Opening Night?
Opening Night tickets whisk you away to a glamorous world where nothing is quite what it seems. The middle aged lead actress on a Broadway premiere production, Myrtle Gordon, is well regarded, a leading light of the theatre. Under the glittering mask she's struggling with the alcoholism that's slowly killing her, hanging onto her sanity, and it's all because of a ghost.
Myrtle saw an obsessive fan of hers get run over, racing across the road to get an autograph. The girl died. Now Myrtle keeps seeing her ghost, and it's driving her mad. As her mental health declines and her work starts to suffer, the cast members and everyone else involved in the show must deliver the performance of their lives. 
About Opening Night
People in the know are intrigued about the combination of Smith and Van Hove, whose experience in the entertainment world is so radically different. Sheridan Smith is excited. As she said to the press, "The chance to work with the musical genius that is Rufus Wainwright and one of the world's greatest stage directors Ivo van Hove was a once in a life time opportunity, and quite frankly if they'd asked me to read out the back of a cereal packet I'd have been there! But, I couldn't be more thrilled to be cast in this fantastic original musical and to play the complex and challenging character of Myrtle."
As Rufus Wainwright said, "I've been waiting for ages to write my first musical and with this fantastic story plus the incomparable Sheridan Smith, not to mention the incredible Ivo van Hove, I don't think I could have aimed any higher. An intense marriage of film and stage, it is about a very personal mental and creative survival that I think we can all relate to on a very deep human level."
The Associate Director is Daniel Raggett. Set, Lighting and Video Design are by Jan Versweyveld, and the Costume Design by An D'Huys. Sound Design comes from Tom Gibbons and Alex Twiselton. The Orchestrations are by Rufus Wainwright, with Musical Supervision and Musical Direction by Nigel Lilley. The Movement and Choreography comes from Polly Bennett. The Casting by Julia Horan CDG.
Buy tickets for Opening Night
Buy tickets for Opening Night from us and enjoy simple, efficient service. We'll email your e-tickets to you – just present them at the door on the day.
Starring
Sheridan Smith
Playing at Gielgud Theatre
35-37 Shaftesbury Avenue, London, W1D 6AR GB (venue info)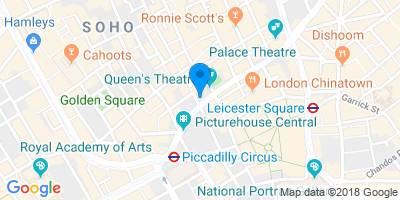 Directions
Age restrictions
Recommended for ages 14+
Opening Night - A New Musical news
SHERIDAN SMITH to star in OPENING NIGHT - A New Musical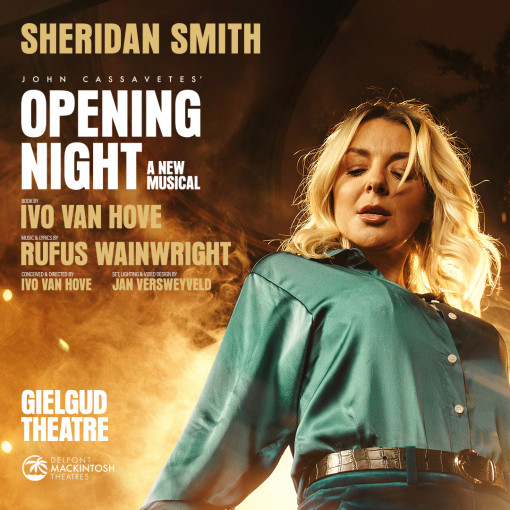 10

Nov
SHERIDAN SMITH to star in OPENING NIGHT - A New Musical