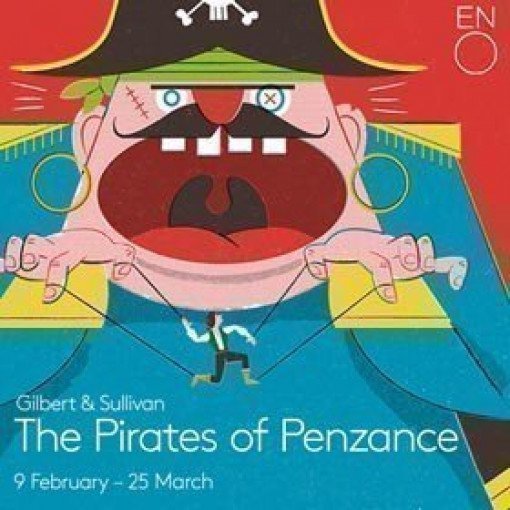 The Pirates Of Penzance
London Coliseum
4.8/5
based on 5 reviews
(read reviews)
Booking until: Saturday, 25 March 2017
Running time: 2 hours 15 minutes
The Pirates Of Penzance description
Let's get this straight. The pirates, who take pity on orphans, are really peers of the realm. The 21-year-old, who has sworn to put them behind bars, is really only five. And the policemen, whose lot is not a happy one, are really, really hopeless at foiling felons…
A swashbuckling farce of brilliant humour and razor-sharp wit, Gilbert and Sullivan's The Pirates of Penzance makes for the perfect night out. Chock-full of memorable melodies, it includes the famous tongue-twisting patter song from the Major-General and the cowardly Police Sergeant's 'When a felon's not engaged in his employment'.
For the first revival of this smash-hit production from renowned filmmaker Mike Leigh, ENO favourite Andrew Shore returns to sing the role of the army general alongside John Tomlinson as the Sergeant of Police. ENO Harewood Artists David Webb and Soraya Mafi sing the roles of the young lovers, Frederic and Mabel, and Gareth Jones conducts.
Playing at London Coliseum
St Martin's Lane, London, WC2N 4ES (venue info)
Directions
The Pirates Of Penzance photos
Age restrictions
No under 5s admitted.
Performance Times