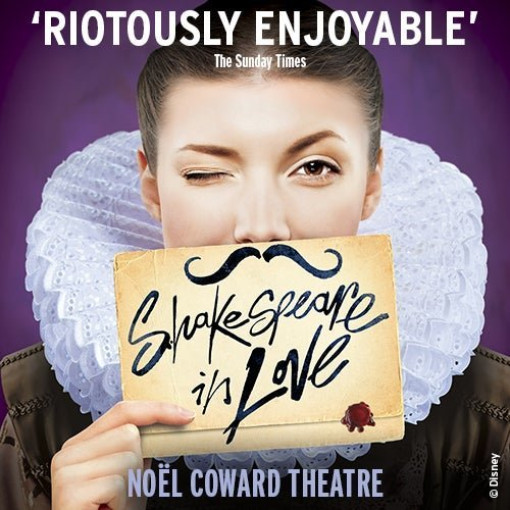 Shakespeare In Love
4.6/5
based on 103 reviews
(read reviews)
Booking until: Saturday, 18 April 2015
Running time: 2 hours 40 minutes
Shakespeare In Love photos
Shakespeare In Love description
What's the story? The young playwright Will Shakespeare is suffering from writer's block. But when he becomes truly, madly and deeply obsessed with the passionate noblewoman, Viola De Lesseps, the way ahead becomes clear.
She's his muse, and their forbidden love brings all sorts of important people into their story... including Queen Elizabeth the first. As a result of his passion he is inspired to pen Romeo and Juliet, one of his best plays and one of the greatest love stories in history.
The screenplay won seven Oscars and three Baftas. And now, at last, it's on the stage, adapted by Billy Elliot's Lee Hall. Designer Nick Ormerod is probably best known and loved for his involvement in the respected theatre company, Cheek by Jowl. The music comes from Paddy Cunneen, the choreography is by Jane Gibson, the lighting designer is Neil Austin, sound design comes courtesy of Simon Baker and the associate director is Oli Rose. And the show is co-produced by Disney and Sonia Friedman Productions.
All of which makes this one a production that's definitely not to be missed, whether you adore the Bard or simply love a really good love story, a romantic comedy with a difference. There's even an appearance by Gaiety the dog, who plays Crab's understudy. Gaiety is a former Crufts Champion and was also a winner at the World Show in Bratislava. Now she's retired from dog shows, a full-time mum. By all accounts she's loving the stage experience as much as the rest of the cast. In the Bard's colourful world, even the animals are full of personality and verve!
A group of 28 highly skilled and experienced actors and musicians take to the stage to whisk audiences back to a London we only dream of: vibrant, vivid, colourful, characterful and absolutely teeming with fascinating life.
You'll emerge spellbound by a story that, while imagined, rings true and delivers a fascinating, highly entertaining insight into what Will Shakespeare's life could have been like. A top quality production, designed to delight.
Shakespeare in Love tickets – A compelling, charming and very funny love story
If you'd like to secure Shakespeare in Love cheap tickets, we offer the full range of seating types, from low cost to premium, all with excellent availability.
Playing at Noel Coward Theatre
85-88 St Martin's Lane, London, WC2N 4AU GB (venue info)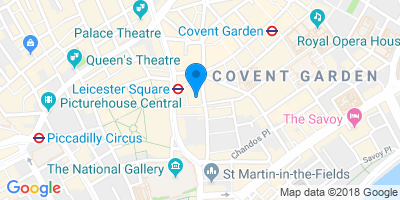 Directions
Age restrictions
Shakespeare In Love is recommended for children over the age of 12. The production contains a brief glimpse of nudity.
Important information
There is a double safety rail along the front row of the balcony, which may hinder some people's view. Patrons may need to lean forward from all seats, during certain scenes
Performance Times
Shakespeare In Love news