Back to the Future, Shakespeare in Love, & Fatal Attraction: Big directors turn big movies into big stage shows
by Phil Willmott on Wednesday 5 February 2014, 8:28 am in West End News & Gossip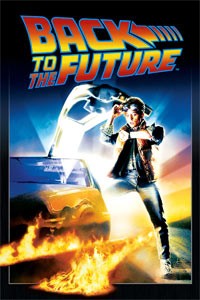 How exciting, a big, new, stage musical of BACK TO THE FUTURE has been announced. No news of a theatre yet but when that movie's iconic Delorean car does find somewhere to park in West End it'll join a whole plethora of celluloid adaptations in Theatre Land.
In the last few weeks dramatisations of SHAKESPEARE IN LOVE (the Noël Coward Theatre) and FATAL ATTRACTION (Theatre Royal Haymarket) have been announced joining already well established shows like THE COMMITMENTS and THE BODYGUARD.
It used to be that posh directors were snobby about directing popular theatre like this but ever since Trevor Nunn made his millions from CATS and LES MISERABLES (with John Caird), the cream of UK directing talent have all lucratively dipped their toe in the water. This current crop of plays and musicals based on popular movies have some brilliant chaps at the helm.
Jamie Lloyd, who won his classical directing spurs at prestigious venues like the National, the Old Vic and the Donmar will mastermind BACK TO THE FUTURE and no doubt bring the same extraordinary attention to detail that makes THE COMMITMENTS such an ongoing success at The Palace Theatre.
The production of FATAL ATTRACTION is bring directed by veteran Sir Trevor Nunn proving there's plenty of life in the old boy yet but perhaps the most interesting director choice has been made by producer Sonia Friedman who's hired the inspirational Declan Donnellan to stage SHAKESPEARE IN LOVE, as adapted by Lee Hall who triumphed with his script for another ongoing screen to stage hit BILLY ELLIOT (Victoria Palace Theatre)
Donnellan is an interesting choice because he never, ever compromises or wavers from his very idiosyncratic working methods. His shows are always designed by his life partner Nick Ormerod in the same minimal yet striking style and the psychological motivation of every character is meticulously plotted. It's perfect for Shakespeare and classics like TIS PITY SHE'S A WHORE (at the Barbican in April) but commercial producers have taken a punt on him before with mixed results. For instance his production of SWEENEY TODD for the National Theatre was a masterpiece, where as his staging of MARTIN GUERRE (a rare dud musical by the Les Mis writers) er... Let's put it this way... Not so much.
I can't wait to see what he does with this current project. You can bet it'll be one of the most interesting productions in London.