52% off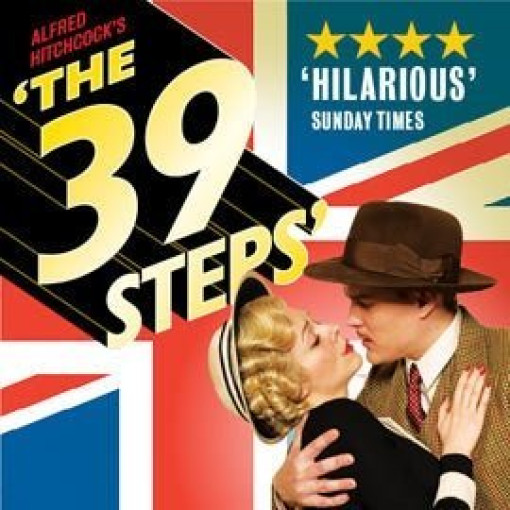 39 Steps
4.7/5
based on 640 reviews
(read reviews)
Booking until: Saturday, 5 September 2015
Running time: 1 hour 40 minutes
39 Steps photos
39 Steps description
The 39 Steps tickets - Breathtaking, fast-paced comedy, "a laugh a minute!"
The 39 Steps is one of Britain's favourite films. Now it's been brought to the West End stage with absolutely breathtaking results! John Buchan's The 39 Steps, first filmed by Hitchcock in 1935, has been adapted for the stage in a very clever way indeed. It's unique. It's a laugh a minute. And the entire story is told by just four actors.
Nothing has been cut. The story remains the same, one of our most spellbinding thrillers. This spectacular stage version includes the legendary chase on the Flying Scotsman, the hero's escape on the dark, forbidding Forth Bridge, the terrifying bi-plane crash and even the famously death-defying finale at the London Palladium.
So how do just four actors manage to cover almost 140 roles? You'll love this. A deserving winner of the Olivier Award for Best Comedy in 2007, it's constantly funny and madly fast-paced. The cast of four work at breakneck speed to change roles and characters, sometimes using just a hat. You're so caught up in the tale it's all perfectly believable. Accents, gender and age change in a flash. The timing's excellent. It's a masterpiece in slapstick. And the props are quite simply brilliant.
The simple set miraculously morphs into different landscapes in the blink of an eye. And there's enough cheesy humour to keep you giggling all night – so book 39 Steps tickets now!
Please Note: seats with a face value of £25 in the rear stalls are classed as restricted view (R/V)
Starring
Andrew Alexander, Stephen Critchlow, Catherine Bailey, Ian Hughes
Playing at Criterion Theatre
Piccadilly Circus, London, SW1Y 4XA GB (venue info)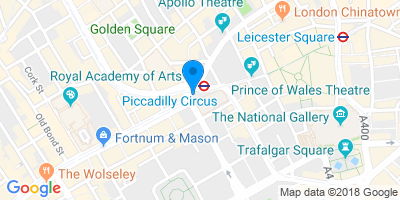 Directions
Age restrictions
Children under the age of 5 will not be admitted.
Important information
Seats in the rear stalls priced at £25 face value and classed as 'restricted view' have a slim pillar in the sightline. You will have a clear view by leaning slightly to the left or right.
Strobe Lighting and Gunshots are used in this production.
Performance Times
39 Steps news
The 39 Steps - Show of The Month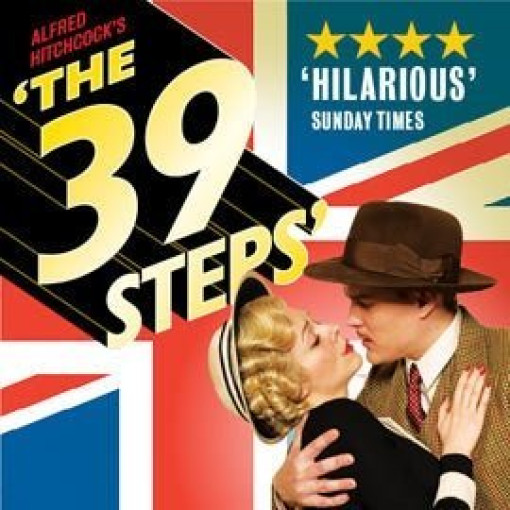 09

May
The 39 Steps - Show of The Month
Similar shows
The Woman in Black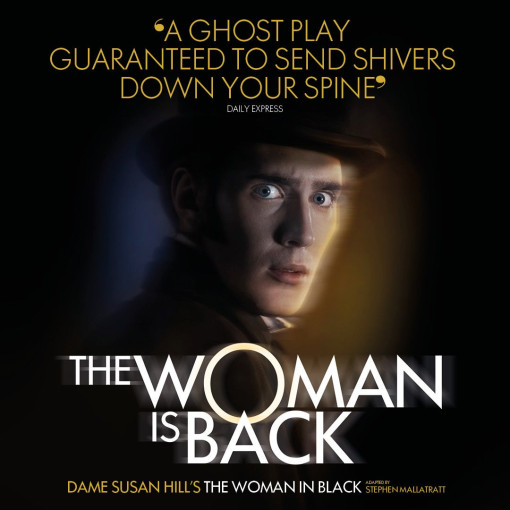 The Woman in Black
4.4/5
based on 2114 reviews
Playing at:
Fortune Theatre
Opens: Tuesday, 7 September 2021
Booking until:
Saturday, 29 April 2023
Running time:
2 Hours (with a 15 min interval)
From

£26.00
Mousetrap
Mousetrap
4.5/5
based on 934 reviews
Playing at:
St Martins Theatre
Opens: Tuesday, 1 June 2021
Booking until:
Monday, 30 January 2023
Running time:
2 hours 20 minutes
From

£23.00