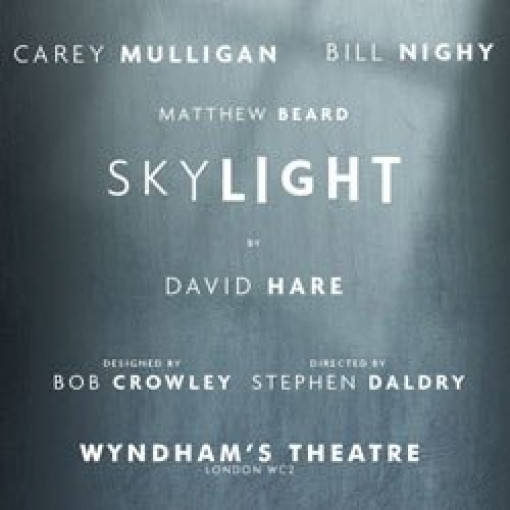 Skylight
4.7/5
based on 19 reviews
(read reviews)
Booking until: Wednesday, 20 August 2014
Skylight description
Skylight was originally produced in 1995 at The National Theatre, directed by Richard Eyre back in 1995. It transferred to Wyndham's Theatre for a short run in mid-February '96 after winning an Olivier award then hopped over to Broadway, testament to its international appeal.
This revival is due to be very special indeed, a star-studded affair with Carey Mulligan making her West End debut. The production is directed by Stephen Daldry, whose talents helped The Audience achieve sell-out status and who played a crucial part in the success of An Inspector Calls and Billy Elliot the Musical.
Does love ever really stay true, even as we age and change? Two ex-lovers, school teacher Kyra Hollis and her former lover, recent widower and wealthy restaurant owner Tom Sergeant, feel their past love is unfinished business. They try for a reconciliation, but their progress is delayed by the way they've developed as people and the experiences they've had since they split up.
Will they be able to bridge the huge personal and ideological gaps they face? As the evening wears on they try their best to re-light the fire that once burned between them. But they find themselves locked in conflict instead as their ideologies, dreams and desires clash. And they end up on very dangerous territory indeed.
Do they really want to get together again, this time for good? Can they overcome their seemingly-profound differences? It's cracking tale about life, love and changing circumstances between an older man and a younger woman who once loved one another deeply. Beautifully observed, intelligent and intense.
The play has won awards and been nominated for many more. As well as a 1996 Laurence Olivier Award for Best New Play it won the 1997 Theatre World Special Award for Ensemble Performance. It was also nominated for a 1996 Laurence Olivier Award for Best Actor, plus won Tony nominations in 1997 for Best Play, Best Performance by a Leading Actor in a Play, Best Performance by a Leading Actress in a Play and Best Direction of a Play. 1997 also saw it nominated for one Drama Desk Award for Outstanding Actor in a Play and another for Outstanding Actress in a Play.
Will it be just as good this time around? Oh, yes!
Skylight tickets – Another chance to see a very fine classic
If you'd like to secure Skylight cheap tickets, we offer the full range of seating types, from low cost to premium, all with excellent availability.
Starring
Bill Nighy, Carey Mulligan
Playing at Wyndham's Theatre
32-36 Charing Cross Road, London, WC2H 0DA GB (venue info)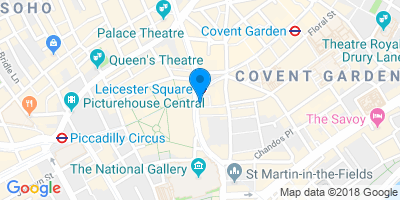 Directions
Performance Times
Skylight news
Similar shows
Mousetrap
Mousetrap
4.5/5
based on 934 reviews
Playing at:
St Martins Theatre
Opens: Tuesday, 1 June 2021
Booking until:
Monday, 30 January 2023
Running time:
2 hours 20 minutes
From

£23.00