30% off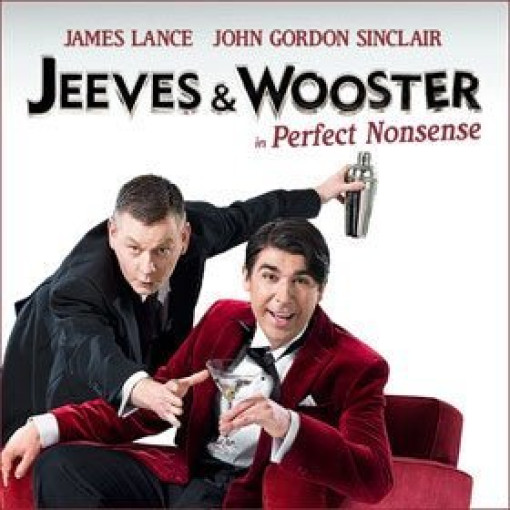 Jeeves and Wooster
4.4/5
based on 54 reviews
(read reviews)
Booking until: Saturday, 20 September 2014
Jeeves and Wooster description
Jeeves and Wooster tickets – Time to tickle your funny bones, chaps!
Perfect Nonsense, by brothers Robert and David Goodale, is based on P.G Wodehouse's 1938 book The Code of the Woosters, a take that many critics feel is his best work. It is also the first time the Wodehouse Estate has given permission for a stage play, an indication of how faithful it is to the book's unmistakeable charm, wit, style and feel.
What's the story? Madeline Bassett is a drip. But she seems harmless enough until her father's beady eye lands on Bertie. The scene, an otherwise idyllic trip to a country mansion, takes a turn for the worse when poor Bertie Wooster finds himself acting as matchmaker on behalf of Madeline's aristocratic father and his acquaintance, the equally drippy newt-obsessed Gussie Fink-Nottle.
Wooster's task is challenging enough on its own. But there's more. If he and the ever-dependable Jeeves can't make love blossom and get the pair safely to the altar, Bertie will be forced to marry Madeline himself.
Bertie adores being single and his terrified rabbit-in-headlights attempts to avoid wedded bliss lead to a wealth of ridiculously farcical situations as Jeeves and Wooster do their best - or worst – to avoid catastrophe.
The history of Jeeves and Wooster
Jeeves and Wooster was a massive British TV hit before taking to the stage, adapted by Clive Exton and produced by Picture Partnership Productions and Granada Television. On air between 1990 and '93, it was nominated for a British Academy Television Award for Best Drama Series. Starring Hugh Laurie as the nice but dim Wooster and Stephen Fry as the well-informed, astute and erudite valet, Jeeves, it caught the public's imagination with its whimsical 1930s, Boys Own, Public School humour.
This is an excellent adaptation brought to sparkling life by the director Sean Foley whose recent list of theatreland successes includes hot theatre property The Ladykillers and the X-Factor musical 'I Can't Sing!' A genuine laugh a minute, packed with hilarity and fun.
Treating yourself to Jeeves and Wooster cheap tickets? We offer the full range from low cost to premium, all with excellent availability.
Starring
James Lance, John Gordon Sinclair, Robert Goodale
Playing at Duke of York's Theatre
104 St Martin's Lane, London, WC2N 4BG GB (venue info)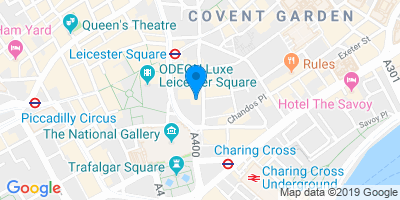 Directions
Performance Times
Jeeves and Wooster news