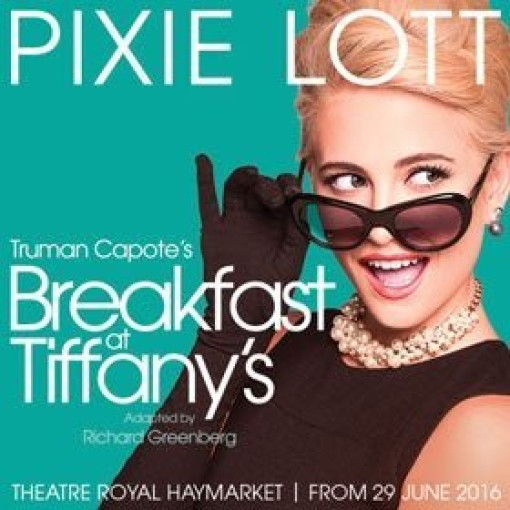 Breakfast At Tiffany's
3.3/5
based on 45 reviews
(read reviews)
Booking until: Saturday, 17 September 2016
Running time: 2 hours 30 minutes
Breakfast At Tiffany's description
Given a brand new lease of life as a stage musical and cleverly adapted for the stage by Richard Greenberg, this well-loved tale is set in the 1940s, starring the gorgeous Holly Golightly, and the handsome young man, Paul Varjak, who moves into her New York City apartment building.
An aspiring writer, Paul has hooked up with a fabulously rich older woman. Holly is working as an expensive escort and on the lookout for a wealthy older man to marry. The results are explosive. Good-time girl Holly Golightly is a fascinating woman, lively and extroverted as well as very lovely, and Paul is instantly attracted by her. The show tunes provide the perfect backdrop, a series of poignant and memorable songs from the era, stylish and super-cool.
This new production is lauded as a sparkling, sophisticated affair starring the wonderful Pixie Lott. Richard Greenberg is a Pulitzer Prize finalist and Tony and Olivier Award-winning playwright and the Director, Nikolai Foster, brings the story to vibrant life.
This tale has a long and illustrious history. David Merrick produced a Broadway musical based on the film in 1966, starring Mary Tyler Moore as Holly and Richard Chamberlain as Paul. It was a flop, but a new musical adaptation of the film surfaced in 2004. In spring 2009, British actress Anna Friel starred in a West End adaptation at the Haymarket Theatre. It appeared again in 2013 at New York's Cort Theater, with Game of Thrones star Emilia Clarke at the helm.
This show sparkles like a diamond, set to delight audiences all over again with its sophistication, light-heartedness and delicious costumes. The Designer is Matthew Wright, music comes from Grant Olding, the lighting is by Ben Cracknell and sound by Mic Pool. Together with the hugely talented cast, adapter and Director, they've created something very special.
Grab tickets while you can, dress up to the nines and join the theatreland crowds for the latest version of a story loved by millions.
Breakfast at Tiffany's tickets – A fantastic new stage adaptation
If you'd like to buy Breakfast at Tiffany's cheap tickets we sell every type of ticket, from low cost to the best in the house, all with excellent availability.
Starring
Pixie Lott, Verity Rushworth
Playing at Theatre Royal Haymarket
8 Haymarket, London, SW1Y 4HT GB (venue info)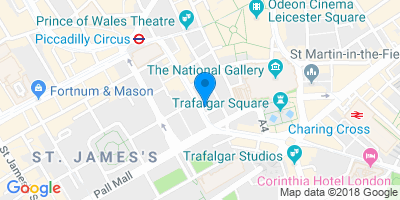 Directions
Performance Times
Breakfast At Tiffany's photos
Breakfast At Tiffany's news
Over 200,000 Ticket Sales for Breakfast at Tiffany's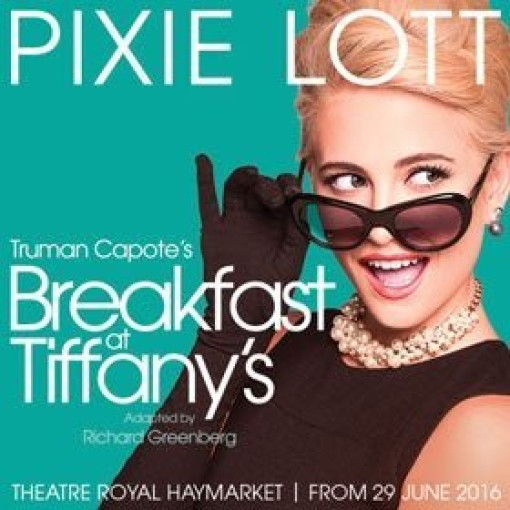 05

Sep
Over 200,000 Ticket Sales for Breakfast at Tiffany's
Full Cast Announced for BREAKFAST AT TIFFANY'S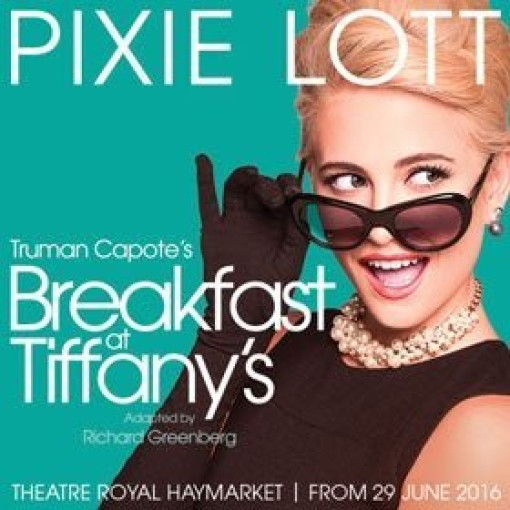 28

Jan
Full Cast Announced for BREAKFAST AT TIFFANY'S