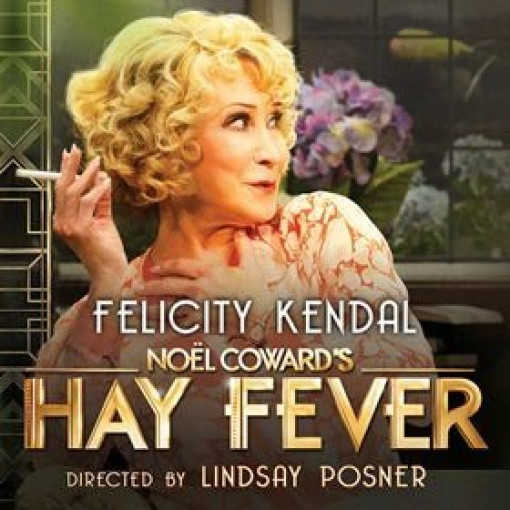 Hay Fever
4.3/5
based on 22 reviews
(read reviews)
Booking until: Saturday, 1 August 2015
Running time: 2 hours
Hay Fever photos
Hay Fever description
Noel Coward's charming, hilarious British comedy of bad manners is directed by Lindsay Posner, on stage at the Duke of York's from 29th April 2015. The Guardian says the play, "combines astute observation with ironclad technique... Felicity Kendal is an ideal Judith Bliss, capturing the sense of a theatrical animal essaying the role of a rural hostess." The Telegraph waxes equally lyrical, claiming it's a "comic masterpiece, with a fizzing wit and lightness of touch that is in the great tradition of high English comedy...Felicity Kendal is in superb form as Judith Bliss."
In fact many feel this is the best performance of Felicity Kendall's career so far, portraying the inimitable Judith Bliss – once a star on the London stage – to brilliant effect. But there's more. It's not just Judith who's eccentric to the core. The entire Bliss family are all totally incapable of sharing the spotlight. As well as being unconventional, unpredictable, often risqué and sometimes horribly rude, the family represents everything a typical respectable English family is NOT supposed to be.
The scene? The Bliss' rural Berkshire retreat, to which each family member invites a guest. But there's much more to the occasion than meets the eye. The family's poor, unsuspecting guests are hurled wholesale into a real-life melodrama, typical of the way the family behaves. There's a series of secret meetings, not-so-discreet seductions and all manner of utterly scandalous revelations, which only proliferate as the outrageous weekend unwinds.
Coward is infamous for his delightfully light comedies of manners and this play is just as compelling, fun and fresh as ever. First staged way back in 1925, in some ways it's remarkable how little British culture has changed in the interim. The production takes the mickey gloriously, poking fun at everyone concerned. Perhaps the sheer, wonderfully funny realism comes from the fact that it was inspired by a genuine house party jammed with theatrical types and English eccentrics, held by the playwright Hartley Manners and his actress wife Laurette Taylor.
Noel Coward must have been seriously excited, since he polished the play off in just three days. It's a fast-paced piece even though the action takes place over just one weekend. In short it's an unforgettable example of the UK's long and illustrious comic tradition and this production does it full justice, as revealed by the number of great reviews it attracted in Bath.
Suitable for ages 12+
Hay Fever tickets – Tickle your funny bone!
If you'd like to buy Hay Fever cheap tickets, we have the full range of seating types on offer, from low cost to premium, all with excellent availability.
Starring
Felicity Kendal
Playing at Duke of York's Theatre
104 St Martin's Lane, London, WC2N 4BG GB (venue info)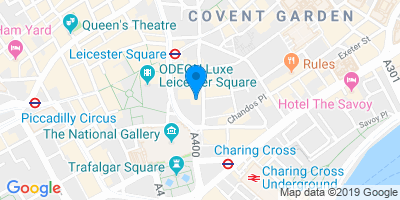 Directions
Performance Times