Around the World in 80 Days comes to London in 2014
by Oliver Mitford on Wednesday 11 December 2013, 12:51 pm in Upcoming and New Shows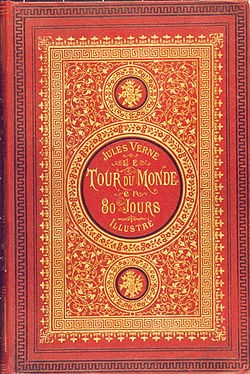 A new theatrical adaptation of Jules Verne's famous novel Around the World in 80 Days is set to come to London in 2014. This world premiere is helmed by director Sean Foley, the man behind X Factor musical I Can't Sing! and the recent West End revival of The Ladykillers at the Vaudeville Theatre. The production is due to run for just 11 weeks next summer before heading off on a US tour and is rumored to feature a 20 foot high steam-powered elephant and a hot air balloon that soars over the heads of the audience. The shows creative team includes the designers of the Chichester Festival Theatre's 'Theatre in the Park' and this time they will design a new purpose built venue just for the production in the grounds of the O2 in London.
Based on the original Jules Verne classic book of the same name, Around the World in Eighty Days will bring the story to life as a live, theatrical event, and along with the balloon and elephant will feature a 360 degree dome the size of 10 IMAX screens.
Audiences will join the eccentric Englishman Phileas Fogg and his trusty servant Passepartout as they race by boat, train, hot air balloon and elephant in a bid to get around the world in eighty days. The intrepid explorers travel through the mountains, jungles and oceans of our wondrous planet, but will Fogg win his wager or become a ruined man?
Director Sean Foley is also known for his work on the current West End smash hit Jeeves and Wooster in Perfect Nonsense, which stars Stephen Mangan and Matthew Macfadyen and received rave reviews on its opening at the Duke of York's Theatre.
Around the World in Eighty Days will be in London from June until August 2014, before embarking on a three year, 19 city United States Tour.