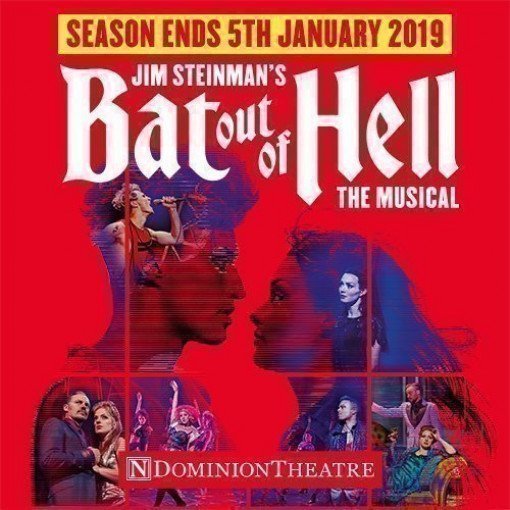 Bat Out of Hell
4.7/5
based on 568 reviews
(read reviews)
Booking until: Saturday, 5 January 2019
Bat Out of Hell photos
Bat Out of Hell description
This epic Meat Loaf musical comes from the supremely talented Jim Steinman and the action is based on the artist's hugely popular album of the same name, Bat of Out Hell. By all accounts it's a project that's been on the cards for a long time, and fans of the big, bad man are eagerly anticipating a feast of exceptional tunes. Conceived and developed by the composer Jim Steinman himself, it's due to be directed by the respected Obie Award-winning director Jay Scheib. It looks like you're in for a treat of monster proportions.
Steinman's long and highly productive collaboration with the singer is a legend in itself, and the show is based on the duo's most influential and best-loved albums. The word on the streets is the piece will be a, "Romantic adventure about rebellious youth and passionate love against the backdrop of a post-cataclysmic city", which sounds par for the Meat Loaf course, designed to delight.
The plot follows the star of the show, Strat, who has fallen truly, madly and deeply in love with the gorgeous daughter of the despot Falco. The plot is interwoven with exactly the kind of high-octane rock'n'roll you'd expect, featuring more than twenty raucous, passionate and fun Steinman – Meatloaf songs. We reckon it's going to tear the stage up... so come along and make some NOISE!
A phenomenon of remarkable proportions, the album Bat Out Of Hell has sold more than 50 million copies around the world. More than 15 years later, Steinman and Meat Loaf himself revisited the album and created Bat Out Of Hell II: Back Into Hell, complete with the epic love song, I Would Do Anything For Love (But I Won't Do That). 2006 saw the trilogy completed, thanks to Bat Out Of Hell III: The Monster Is Loose. This new musical grabs tunes from all three, including some of the biggest hits Dead Ringer For Love, Two Out of Three Ain't Bad and, of course, You Took the Words Right Outta My Mouth.
Jim Steinman has already used a bunch of Meat Loaf tunes in a workshop production of Neverland, a strange futuristic version of Peter Pan. 1996 saw him working with Sir Andrew Lloyd Webber on Whistle Down the Wind, a musical for which he penned the lyrics. He also wrote the words for the Boyzone tune No Matter What, a big hit from the musical that scored equally high in the charts. And he was at the musical helm of Dance of the Vampires, starring Michael Crawford and a big hit in mainland Europe.
Bat Out of Hell stuck to the charts like glue for an impressive nine years. Almost 40 years after its original launch, the trilogy still sells around 200,000 copies every year. Meat Loaf won a Grammy for Best Solo Rock Vocal Performance for I'd Do Anything for Love. He won the the 1994 Brit Award for Best selling album and single. And these days he's a living icon. If rock's what floats your boat, this one's for you.
Bat Out of Hell tickets – Legendary music, fantastic plot
If you'd like to buy Bat Out of Hell cheap tickets we sell all ticket types, from low cost to top of the range, all with great availability.
Starring
Christina Bennington, Andrew Polec
Playing at Dominion Theatre
268-269 Tottenham Court Road, London, W1T 7AQ GB (venue info)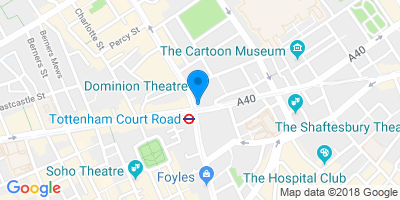 Directions
Age restrictions
Due to strong language, partial nudity and scenes of a sexual nature, the show is not recommended for children under the age of 12. Parental guidance should be used for children aged between 12 and 16. For further information, please contact the Box Office. Children under the age of 5 unfortunately cannot be admitted.
Important information
The show contains strobe lighting, haze and flame effects. The sound levels are very high throughout the show and there are scenes that include gunshots sound effects.                                                                                                                                                                       
Performance Times
Bat Out of Hell video
Bat Out of Hell news
Similar shows
Mamma Mia!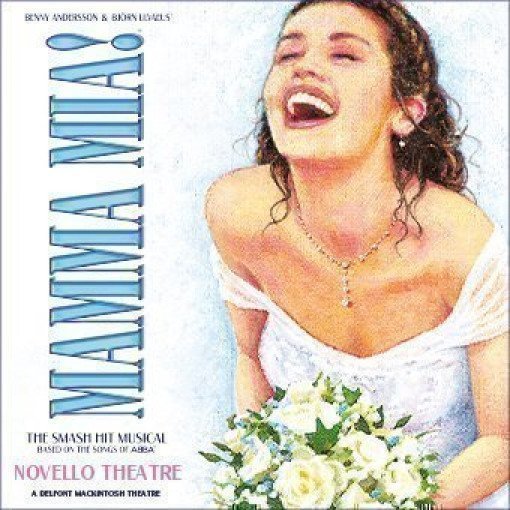 Opens 21 Jun 2021
Opens 21 June 2021
Mamma Mia!
4.8/5
based on 3313 reviews
Playing at:
Novello Theatre
Opens: Monday, 21 June 2021
Booking until:
Saturday, 2 October 2021
From

£18.00
Tina - The Tina Turner Musical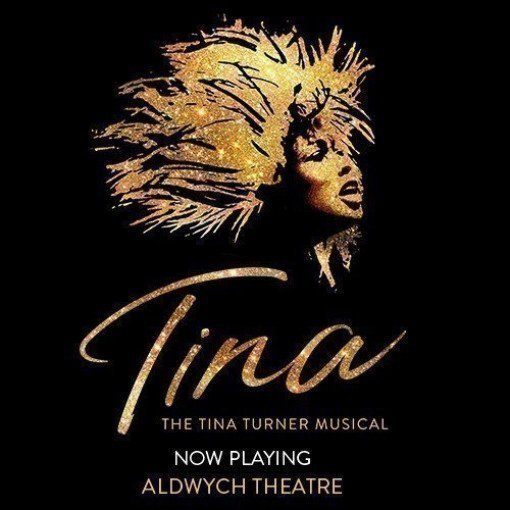 Opens 21 Jun 2021
Opens 21 June 2021
Tina - The Tina Turner Musical
4.8/5
based on 598 reviews
Playing at:
Aldwych Theatre
Opens: Monday, 21 June 2021
Booking until:
Sunday, 26 June 2022
Running time:
2 hours 45 minutes
From

£12.00