Billy Elliot news
by Kate Goldstone in West End News & Gossip
Read more

>
by Oliver Mitford in West End News & Gossip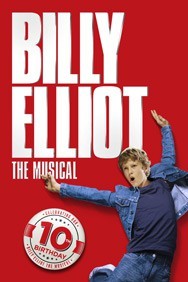 Producers of the long-running West End hit Billy Elliot have announced the latest cast members to join the production at the Victoria Palace Theatre.
12 year old Euan Garrett from Scotland will be making his West End debut in the role of Billy Elliot. Garrett will be the 42nd young actor to take on the role in the shows history. Chris Grahamson will be replaced by Matthew Seadon-Young as Tony, Billy's troubled older brother.
Read more

>
by Oliver Mitford in Show of the Month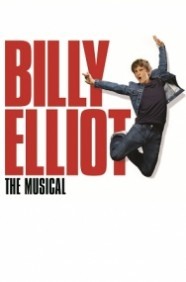 Billy Elliot the Musical is on its way to becoming a national treasure, but where did it all start?
Lee Hall's screenplay for Billy Elliot, the moving British drama about a motherless boy named Billy who swaps his boxing gloves for a pair of ballet shoes, was a very unlikely candidate for an all-singing all-dancing musical adaptation. However, back in 2005 the leap of faith was made and thus was Billy Elliot the Musical born into existence. Now well into its tenth year at the Victoria Palace Theatre in London, the musical has proved to be one of the most popular musicals in the history of the West End and the demand for tickets only seems to increase with the years!
Read more

>
by Oliver Mitford in Cast Changes and Announcements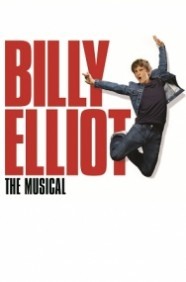 Liam Mower, who originated the role of Billy in Billy Elliot the Musical, along with James Lomas and George Maguire, will take to the stage of the Victoria Palace Theatre once again on Sunday 28 September for a special performance of the popular musical that is due to be broadcast to cinemas in the UK and across the globe.
Read more

>
by Oliver Mitford in Cast Changes and Announcements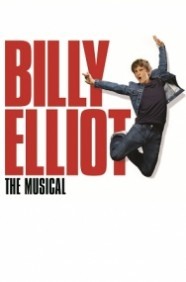 Last week, Billy Elliot the Musical celebrated its Ninth Birthday, marking the 12 May as the day the production officially opened at the Victoria Palace Theatre. The birthday celebrations also coincided with the arrival of new cast members for the roles of Billy, Debbie and Michael.
Read more

>
by Oliver Mitford in West End News & Gossip
This month in the West End: Rupert Grint set to make his stage debut in Jez Butterworth's Mojo later this year, The Sound Of Music Opens in Regent's Park, Youngest ever Billy joins the cast of Billy Elliot The Musical, Cast announced for Sam Mendes' King Lear at the National Theatre, The Donmar Warehouse reveals a West End Transfer in January for The Weir.
Read more

>