Original Billy returns for one-off performance!
by Oliver Mitford on Thursday 31 July 2014, 10:46 am in Cast Changes and Announcements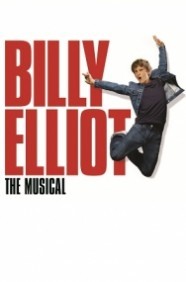 Liam Mower, who originated the role of Billy in Billy Elliot the Musical, along with James Lomas and George Maguire, will take to the stage of the Victoria Palace Theatre once again on Sunday 28 September for a special performance of the popular musical that is due to be broadcast to cinemas in the UK and across the globe.
Mower was the first boy to ever play the role on stage and on 28 September, he will take on the role of Older Billy. In a statement Mower said 'I still vividly remember the first time I stepped out on to the stage at the Victoria Palace Theatre almost ten years ago - it was terrifying and thrilling all at the same time. I was unbelievably honoured to be asked by Stephen Daldry (director) to come back and rejoin the cast as Older Billy for this special performance, and, to step in to Billy Elliot's ballet shoes for one more time will be a real privilege'.
Back in 2004, Liam Mower won the role of Billy over 3,000 other young dancers. He began performing in the production in March 2005 and stayed in the show for just under 18 months. In 2006, Mower became the youngest person ever to win the Olivier Award for Best Actor in a Musical, sharing the honour with fellow Billy's George Maguire and James Lomas. Recently, he came closer once again to Billy Elliot the Musical when he performed the role of The Prince in Matthew Bourne's Swan Lake – the ballet that featured in the final scene of the original film of Billy Elliot.
The live broadcast of Billy Elliot the Musical will be beamed to cinemas on Sunday 28 September.