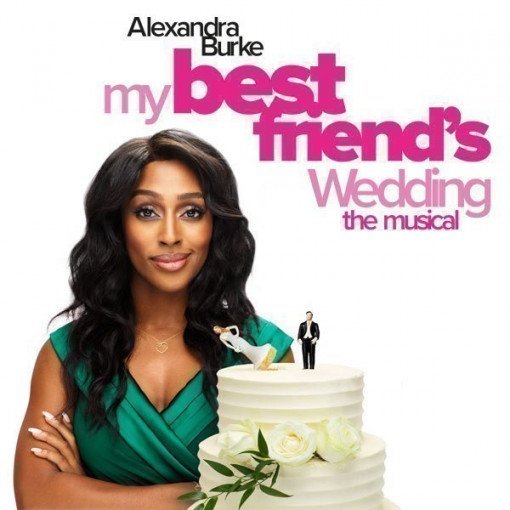 My Best Friend's Wedding The Musical
My Best Friend's Wedding The Musical description
My Best Friend's Wedding The Musical – With Alexandra Burke
Did you love the movie? If so, you'll adore the musical! Michael Harrison And David Ian are delighted to present a show to remember for 2020, a fabulous experience in the shape of the World Premiere of My Best Friend's Wedding the Musical, starring Alexandra Burke as the fiery Julianne Potter
Our very own Alexandra Burke, who smashed the role of Rachel Marron in The Bodyguard, was an equally big hit on TV's X-Factor. Her debut single reached number one, bringing 'Hallelujah' by Jeff Buckley to millions of people who might not have encountered the song otherwise. It sold more than a million copies in the UK alone.
Alexandra danced her way to the final of 2017's Strictly Come Dancing and she acts as well, thrilling audiences with her role in Sister Act the Musical on its national tour. Now she's back, and this time it's even more special. Welcome to the stage musical version of the monster-hit movie.
The show weaves the tale of hot-headed Julianne Potter, a food critic who has never believed in romance. No wonder her sweetheart Michael ditched her. On the other hand she doesn't want anyone else to have him. When she hears he's getting married, she's furious. Julianne wants Michael back, and when she wants something she usually gets it. Will she succeed? What about his fiancée, the horribly perfect Kimmy?
This is a wickedly funny musical supported by some of the most beautiful, soulful chart songs ever written, thanks to the music of the legendary Burt Bacharach and Hal David. You'll adore hearing the classics I'll Never Fall in Love Again, I Just Don't Know What To Do With Myself, Walk on By, I Say A Little Prayer, What's New Pussycat and more as the action unfolds.
Rachel Kavanaugh directs My Best Friend's Wedding the Musical. The book is by Ronald Bass and Jonathan Harvey. Ronald Bass also wrote Rain Man and The Joy Luck Club. Jonathan Harvey is responsible for Beautiful Thing, Gimme Gimme Gimme, and Coronation Street. It's inspired by the Tristar Pictures movie, and it transfers to the West End following an extensive UK and Ireland tour.
What's it like? You can fully expect a wickedly funny night of West End theatre fun!
Starring
Alexandra Burke
My Best Friend's Wedding The Musical news
World Premiere Announced of MY BEST FRIEND'S WEDDING THE MUSICAL starring Alexandra Burke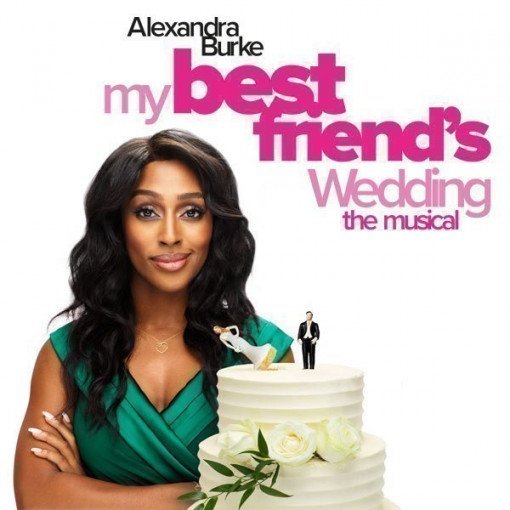 11

Dec
World Premiere Announced of MY BEST FRIEND'S WEDDING THE MUSICAL starring Alexandra Burke
Similar shows
Mamma Mia!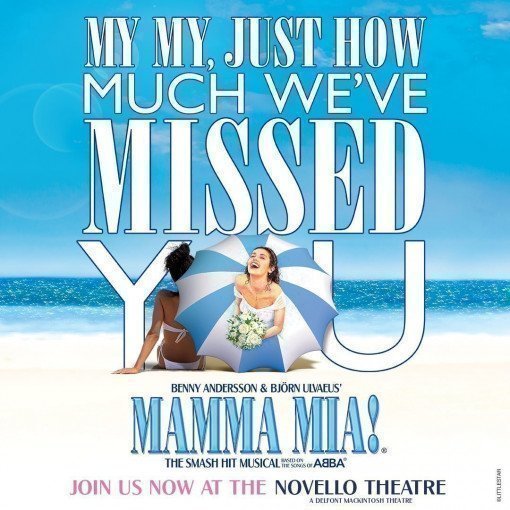 Mamma Mia!
4.8/5
based on 3371 reviews
Playing at:
Novello Theatre
Opens: Wednesday, 25 August 2021
Booking until:
Saturday, 2 April 2022
From

£18.00