56% off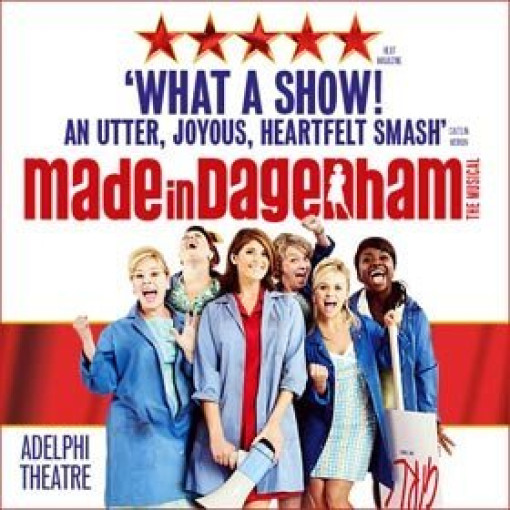 Made in Dagenham
4.8/5
based on 138 reviews
(read reviews)
Booking until: Saturday, 11 April 2015
Running time: 2 hours 40 minutes
Made in Dagenham photos
Made in Dagenham description
Do you love uplifting, thoughtful, intelligent musical comedy? We've been waiting for this show for ages, and we're delighted to announce tickets are on sale right now!
Playing at the Adelphi Theatre courtesy of Stage Entertainment, Glass Half Full Productions and Just for Laughs Theatricals, this is a genuinely touching and inspiring tale about what ordinary folk can achieve when faced with a fight for what's right. It's all about friendship, love and fairness and with Gemma Arterton at the helm, it's tipped to cause a stir in the West End.
It's 1968. Women are paid less than men and have far fewer employment rights. Ford's Dagenham car factory is one of Britain's biggest private employers. It employs thousands of men… plus 187 underpaid women, who work the machines day in, day out, making car upholstery. The working conditions are dreadful, Ford are clearly not playing fair and it's high time things changed.
The feisty Shop Steward Rita O'Grady collaborates with the union rep Albert Passingham in an effort to strike a better deal for the female workers. But she soon discovers there's more to the dispute than meets the eye. Not only are her fellow women's conditions worse than the men's. She also finds out that the men are paid a great deal more than the women for doing exactly the same job, and corruption is rife.
Rita is furious and arranges a strike for equal pay. Thus begins a long, difficult struggle to equalise the rights of the factory's male and female workers and make things fair. But it ends up much more than a strike that affects one plant. It ends up advancing the feminist cause across the world.
Richard Bean, whose recent hit One Man, Two Guvnors took theatreland by storm, wrote the script, and direction is by Rupert Goold, the Almeida Theatre's Artistic Director and the man responsible for West End stage smashes Enron, American Psycho and Oliver. Inspired by Richard Bea's excellent book, the show features lovely music by David Arnold and clever lyrics by Richard Thomas.
Who is it suitable for? There's some swearing, so use your discretion when bringing the kids along, or if you are particularly easily offended!
Made in Dagenham tickets – Uplifting, moving and fun
If you'd like to secure Made in Dagenham cheap tickets, we offer the full range of seating types, from low cost to premium, all with excellent availability.
Starring
Gemma Arterton
Playing at Adelphi Theatre
409-412 Strand, London, WC2R 0NS GB (venue info)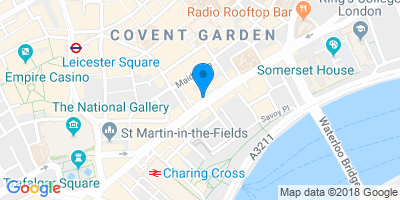 Directions
Age restrictions
Parental discretion advised. Some scenes contain swearing representative of the authentic 1968 factory setting.
Important information
The producers of Made In Dagenham cannot guarantee the appearance of any particular artist, which is always subject to illness and holidays.
Please note Gemma Arterton will be on holiday on Tuesday 24th March and Wednesday 25th March Matinee only.
Performance Times
Made in Dagenham cheap tickets
Save 56%
Was £45.00 Now £20.00
Valid Saturday Matinee performance on 11 April 2015 only
Save 48%
Was £69.50 Now £36.00
Valid Saturday Matinee performance on 11 April 2015 only
Made in Dagenham news
Review of Made In Dagenham at the Adelphi Theatre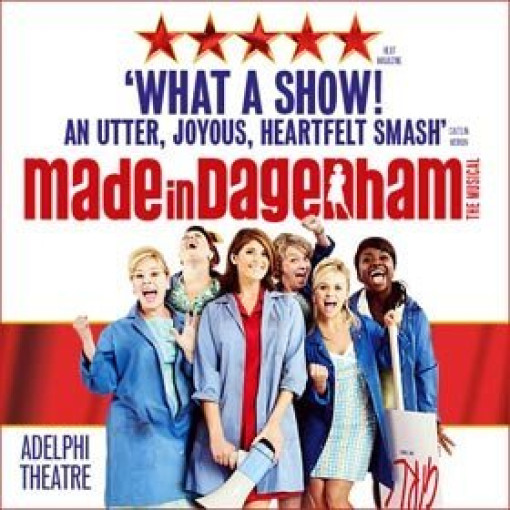 10

Nov
Review of Made In Dagenham at the Adelphi Theatre
Full cast announced for Made in Dagenham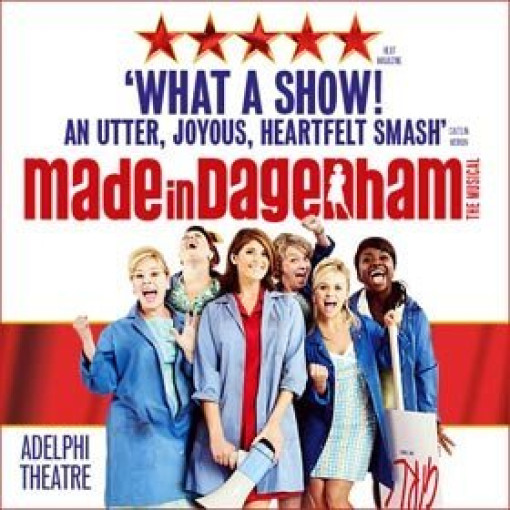 30

Jun
Full cast announced for Made in Dagenham
Audiences get set to grab tickets for Made in Dagenham The Musical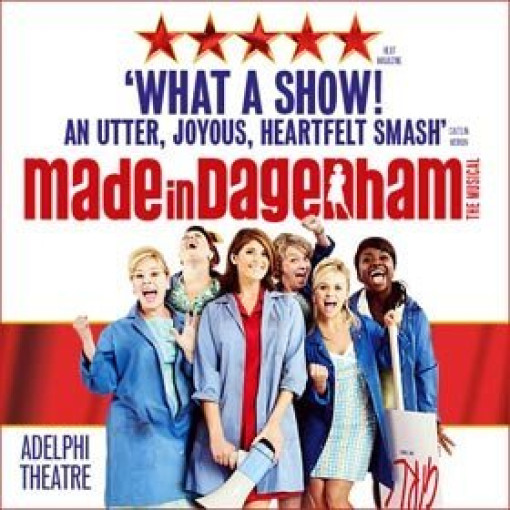 01

Mar
Audiences get set to grab tickets for Made in Dagenham The Musical