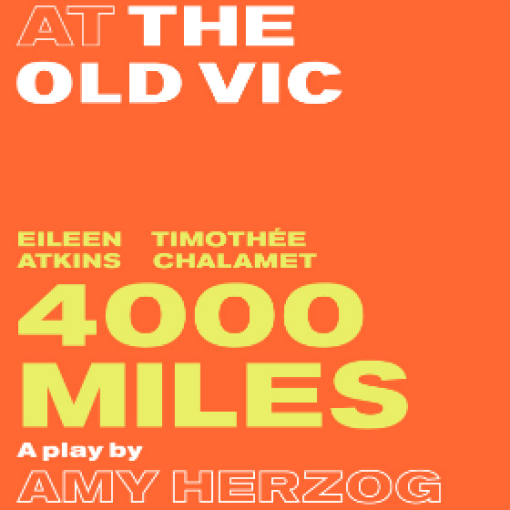 4000 Miles
Booking until: Saturday, 23 May 2020
4000 Miles description
4000 Miles – See Timothée Chalamet live on stage
Let's give the first words to John Shand from the Sydney Morning Herald. This is what he said about 4000 miles. "If your heart is sick or just needs warming, go and see this play. If you are a baby boomer who doesn't understand your grandchildren or are from Gen Y and, like, really weirded out by your grandparents, go and see this play. If you simply love theatre, go and see this play." Are you inspired? We are!
From spring 2020 the incredibly popular young actor Timothée Chalamet will take to the stage alongside veteran actress Eileen Atkins in Amy Herzog's Pulitzer Prize-nominated family drama 4000 Miles. It's on at the Old Vic and tickets are predicted to sell like hot cakes.
4000 Miles is a warm-hearted play by the US playwright Amy Herzog, one that weaves together love and irritability into a gorgeous tapestry that helps the healing process after the loss of a loved one. This play is cool and sensitive, dramatic and occasionally very funny, packed with those tiny moments that speak a thousand words about a relationship.
It stars 21-year-old Leo, who embarks upon a journey he won't forget. Setting off from the West Coast to cycle across the United States with his best friend, he begins the trip together but he ends it alone thanks to an unexpected tragedy.
Lost and unhappy, Leo makes his way to West Village where his feisty grandma Vera lives, a member of the Communist Party. The longer he stays, the more understanding the unlikely pair gain about each other and the deeper the play delves into the fascinating themes of family, distance, age, death, and politics. While the pair might be separated by half a century, the things they grieve over eventually bring the two together, one at the start of their life and the other at the end.
This is Timothée Chalamet's West End debut. He's probably best known for his role in the coming of age movie Call Me By Your Name, a love story, but has also wowed us with roles with Saoirse Ronan and Laurie Metcalf in Beautiful Boy, the sad tale of a young man's struggle with addiction. He also starred in the Netflix drama The King alongside Lily-Rose Depp.
Eileen Atkins returns to the London stage after an Olivier Award-nominated role in Florian Zeller's In The Height of the Storm. She's a BAFTA, Emmy and 3-time Olivier Award winner and has been nominated for 4 Tonys. The Old Vic's Creative Director Matthew Warchus is apparently a huge fan of Herzog, loving her work's 'deceptively powerful simplicity'. Which is 'full of extraordinary grace, precision and radiance.'
If you'd like to experience a play that is full of beauty and truth, this is it. Prepare to be moved as well as amused.
Starring
Eileen Atkins, Timothée Chalamet
Playing at Old Vic Theatre
103 The Cut, London, SE1 8NB GB (venue info)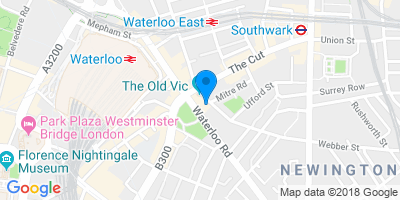 Directions
Performance Times
Similar shows
The Doctor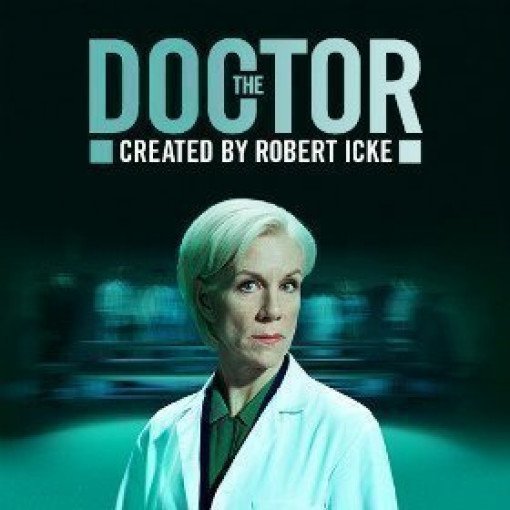 The Doctor
Playing at:
Duke of York's Theatre
Booking from: Monday, 20 April 2020
Booking until:
Saturday, 18 July 2020
Running time:
2 Hours and 50 Minutes
From

£18.00