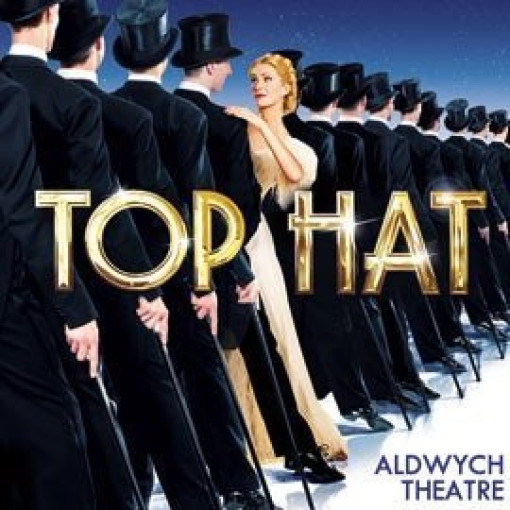 Top Hat
4.8/5
based on 262 reviews
(read reviews)
Booking until: Saturday, 26 October 2013
Running time: 2 hours 50 minutes
Top Hat photos
Top Hat description
Top Hat, winner of 3 Laurence Olivier awards including Best New Musical, and winner of the Evening Standard Best Night Out award, brings the glamour of Hollywood's golden age and the glorious, tap-dancing magic of Fred Astaire and Ginger Rogers to the West End in one of the greatest dance musicals of all time.
Top Hat tickets – A homage to Fred and Ginger
The original black and white movie, Top Hat, won the hearts of millions and inspired countless thousands to dance. It's a visual and emotional feast of a storyline, threaded with Irving Berlin's famous show tunes, set against a deliciously rich backdrop covering 1930s Art Deco London and the wonders of Venice.
In this time less story of true love, the handsome US dancer Jerry Travers, played by Astaire in the movie, is practising new dance steps. It's late at night and he wakes Dale Tremont, originally portrayed so beautifully by dance superstar Ginger Rogers. Intending to complain, instead she falls instantly and unexpectedly in love.
There follows a series of tragi-comic misunderstandings. When the plot takes the pair to Venice, Jerry Travers discovers there's a rival for Dale's love, and you're left wondering whether they'll ever get together. Enter Bates the Butler, whose role is to help the couple on the way to lasting love and happiness. Will he succeed? You'll have such fun finding out!
It's a genuine feel-good production with lovely songs and lyrics, a sparkling script and enough excitement to keep you on the edge of your seat, accompanied by a host of sing-along Berlin classics. The movie only featured five Irving Berlin songs, but the musical contains many more including Isn't This A Lovely Day, Cheek To Cheek, No Strings, Piccolino and Top Hat itself. The production team has also added a couple more period songs to spice things up: Let's Face The Music And Dance and I'm Putting All My Eggs In One Basket.
If you love Strictly Ballroom, you'll be amazed and delighted by the dance routines, so elegant and intricate, smooth and deceptively effortless. Choreographer Bill Deamer has reproduced the original movie's dance routines authentically and faithfully, and the result is sheer West End theatre pleasure.
Book your Top Hat cheap tickets now and trip the light fantastic in true Art Deco style!
Playing at Aldwych Theatre
49 Aldwych, London, WC2B 4DF GB (venue info)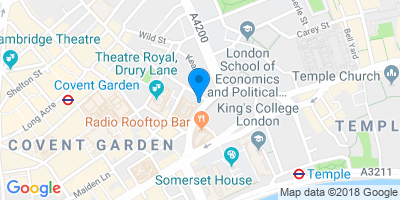 Directions
Age restrictions
Suitable for 5 years and over.

Performance Times
Top Hat news