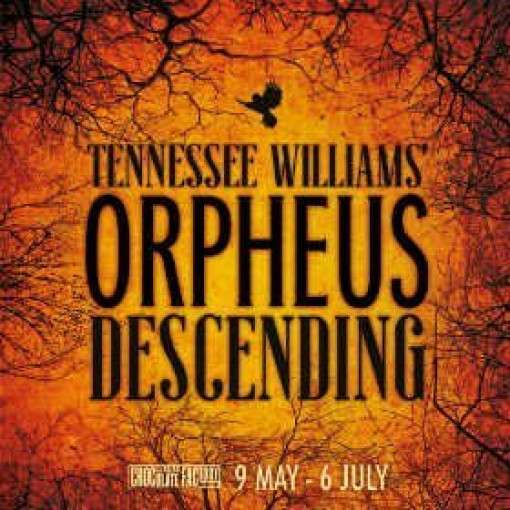 Orpheus Descending
5/5
based on 2 reviews
(read reviews)
Booking until: Saturday, 6 July 2019
Running time: 2 hours 40 minutes
Orpheus Descending description
Orpheus Descending – Tennessee Williams' classically passionate play
Orpheus Descending is a Tennessee Williams play that was originally called Battle of Angels, first released in 1940. The first theatrical run, in 1957, didn't last long, but in 1959 a film starring Marlon Brando and Anna Magnani was released, called The Fugitive Kind and directed by Sidney Lumet. A 1989 version appeared on Broadway, directed by Peter Hall and starring Vanessa Redgrave and Kevin Anderson. The film Orpheus Descending, a screen adaptation of the Peter Hall stage production, came out in 1990, again starring Vanessa Redgrave. A two act opera version was released in 1994 and now it's in theatreland, a classic play that, curiously, seems to become more relevant as the years roll by.
The action takes place in a hardware shop in a small southern town in the USA. This is a place where rigid conformity, sexual frustration, narrow mindedness and racism are the name of the game. If you recognise the plot, it's no surprise. This is actually a modern take on the ancient Greek legend of Orpheus, exploring the same human passions and looking at how these powerful feelings are actually what makes life worth living.
What's the story? Middle-aged Lady, a hardware store owner, is trapped in a loveless marriage, waiting for her ailing husband to die. She's bored of small town life and sick to the stomach with intolerant people. When dodgy Val turns up, a rebellious young snakeskin jacket-wearing fellow with a guitar slung over his back, Lady senses her own hidden passions stirring. When they begin a steamy affair, it has tragic consequences for both of them.
Orpheus Descending looks at what happens when our passions are repressed. The dialogue is lush, it's almost poetic in its beauty, and the marvellous cast adds extra magic. The show stars Catrin Aaron, Michael Geary, Valentine Hanson, Jenny Livsey, Laura Jane Matthewson, Mark Meadows, Ifan Meredith, Hattie Morahan, Seth Numrich, Ian Porter, Carrie Quinlan, Jemima Rooper and Carol Royle. Direction is by Tamara Harvey, sets and costumes by Jonathan Fensom, and Lighting Design by Tim Mascall. Sound design is by Gregory Clarke and the brilliant music is by Simon Slater. As long as you're aged 13 or more, you'll love its complexity and bravery.
Playing at Menier Chocolate Factory
51 Southwark Street, London, SE1 1RU GB (venue info)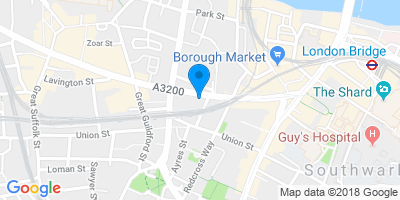 Directions
Performance Times
Similar shows
The Night of the Iguana
26% off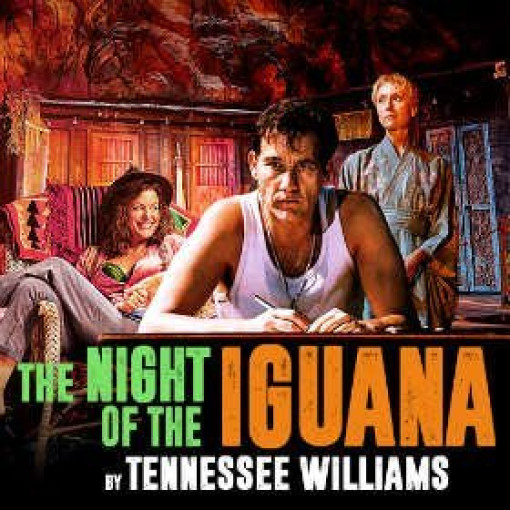 The Night of the Iguana
4.2/5
based on 35 reviews
Playing at:
Noel Coward Theatre
Booking from: Saturday, 6 July 2019
Booking until:
Saturday, 28 September 2019
Running time:
2 hours 30 minutes
From

£20.75