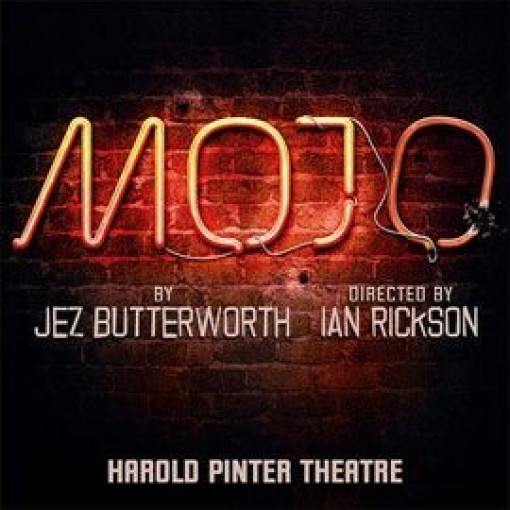 Mojo
4/5
based on 23 reviews
(read reviews)
Booking until: Thursday, 6 February 2014
Mojo photos
Mojo description
Mojo tickets – Grisly gangland murder meets Soho sleaze
It's nasty… but in a good way! This is one for the grown-ups… announcing a splendidly dark and amusing revival of Jez Butterworth's original stage play, Mojo, which was a runaway hit at the Jerwood Theatre Downstairs at the Royal Court Theatre way back in 1995. Transferring to the West End for a sell-out run in 1996, Mojo became a widely acclaimed feature film in 1997, also written and directed by Butterworth.
So good it won a coveted Olivier Award for Best New Comedy the first time round, Mojo sees two of British theatre's greatest collaborators – the writer Butterworth and respected director Ian Rickson - taking to the stage again for its first major revival. The creators of the multi award-winning West End and Broadway hit Jerusalem and the extremely popular and critically acclaimed The River, they're bound to draw huge crowds this time around, too, with this popular classic in the making.
Mojo is the fast-paced, violent, savagely funny play about Soho's Atlantic Club, home to the stars of London's gangster scene and a place where bad things happen. It's the summer of 1958. Rock 'n' roll is taking over the world. And Silver Johnny, a talented wannabe pop star, wants a piece of the action. But his jealous manager, Ezra, who is also the club's owner, is having a hard time protecting Johnny from the unwelcome advances of gay Sam Ross, the wealthy gangster, entrepreneur and creep.
The thing is, Sam Ross doesn't like taking no for an answer. In fact he'd do almost anything to get his own way, even if it involves cutting Ezra in half and kidnapping Silver Johnny, regardless of the consequences. Which is exactly what he does.
When the two halves of Ezra's body are found the next day, Ezra's second in command Mickey spots his long-awaited opportunity to grab control of the club. And thus begins a hilariously dark power struggle. Ezra's death terrifies his associates Potts, Sweets, Skinny and Baby, and they start to go to pieces. They can't decide whether to support Ross, defend themselves against him or simply cut their losses and head for the hills. But when Silver Johnny is found hanging by the neck later the same day, all hell breaks loose.
It's fun, fast-moving and smooth, and tickets are tipped to sell like hot cakes. If you'd like to secure Mojo cheap tickets, we offer the full range of seating types, from low cost to premium, all with excellent availability. Enjoy the show!
Playing at Harold Pinter Theatre
6 Panton Street, London, SW1Y 4DN GB (venue info)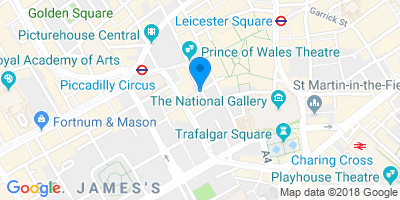 Directions
Age restrictions
Parental advisory: Mojo contains explicit language and adult themes.
Important information
Parental advisory: Mojo contains explicit language and adult themes.
Performance Times
Mojo news