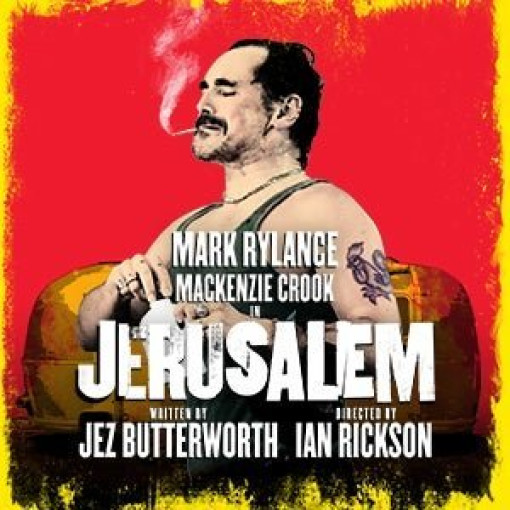 Jerusalem
5/5
based on 2 reviews
(read reviews)
Booking until: Sunday, 7 August 2022
Running time: 3 hours (including 2 intervals)
Jerusalem photos
Jerusalem description
Jez Butterworth's Jerusalem – Thrilling audiences from April 2022
The scene is England. It's St George's Day, the morning of the local county fair. Johnny Byron is a wanted man. The local council is determined to serve him an eviction notice. His young son wants to go to the fair but will his dad agree? There's danger in the wind because Troy Whitworth wants to wreak his revenge on Johnny. Then there's Johnny's motley crew of dodgy mates, who want him to supply them with crazy amounts of drink and drugs. All in all, it is going to be one heck of a day...
What's the story behind Jerusalem?
This gorgeous play is described as a 'tragic and hilarious vision of life in an English country community'. It's raucous and provocative, baldly honest, and very funny indeed. Johnny 'Rooster' Byron is portrayed as a modern anti-hero who tells tall tales, fibs like a pro, gets horribly drunk, does oodles of drugs, dodges the authorities, and manages to charm and annoy everyone he meets. This is his story, and if you're anything like previous audience members you're going to love every brilliant second of it.
About Jerusalem
Jerusalem and Mark Rylance go together like peaches and cream. He's the ideal person to play Johnny, a multi-award winner of an actor with an Academy Award, three Tonys, two Oliviers, three BAFTAs and one SAG Award under his belt. He was the artistic director at Shakespeare's Globe theatre for a decade and has played numerous roles under its hallowed roof. His best-loved stage roles include Iago in Othello, and King Philippe V in Farinelli and the King by van Kampen. He has also co-written a 'radical' play called Dr Semmelweis, along with Stephen Brown, which enjoyed smash hit runs in the West End and on Broadway, with Rylance in the lead role.
The same goes for Mackenzie Crook, who plays Ginger, another actor who seems tailor-made for the role. He's a multi-award-winning actor, writer and director, the proud owner of two BAFTAs, a Writers Guild Award and a Rose D'Or. He's been nominated for a Tony Award and an Olivier for his role co-starring in the 2011 production of Jerusalem and has enjoyed massive critical acclaim for his work at the BBC as a writer, director and actor.
The design is by Ultz. The lighting designer is Mimi Jordan Sherin and the composer is Stephen Warbeck.
Sound design comes from Ian Dickinson for Autograph. The casting director is Amy Ball CDG, and the full cast will be announced shortly.
Buy tickets for Jerusalem
Buy tickets for Jerusalem here and enjoy a simple, fast experience. We'll email digital e-tickets conveniently to you, which you present at the door on the day. We hope you enjoy this dazzling classic-in-the-making.
Starring
Mark Rylance
Playing at Apollo Theatre
31 Shaftesbury Avenue, London, W1D 7ES GB (venue info)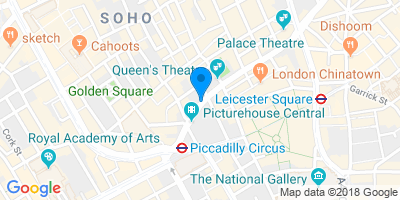 Directions
Age restrictions
Suitable for ages 14+
Performance Times
Jerusalem news
Casting update for West End production of Jerusalem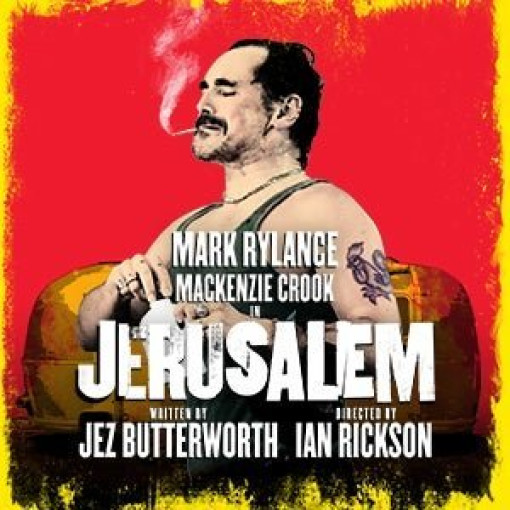 15

Mar
Casting update for West End production of Jerusalem
Jez Butterworth's JERUSALEM returns to the West End for a strictly limited 16 weeks season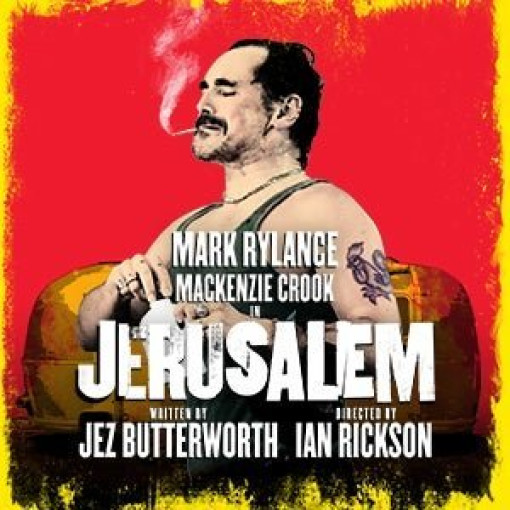 01

Aug
Jez Butterworth's JERUSALEM returns to the West End for a strictly limited 16 weeks season
JERUSALEM returns to the West End Autumn 2011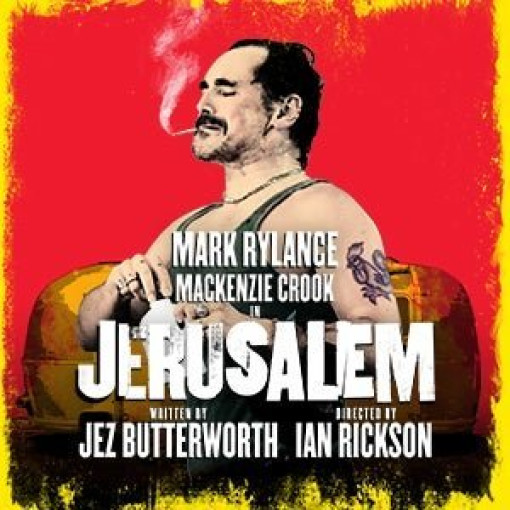 25

Oct
JERUSALEM returns to the West End Autumn 2011