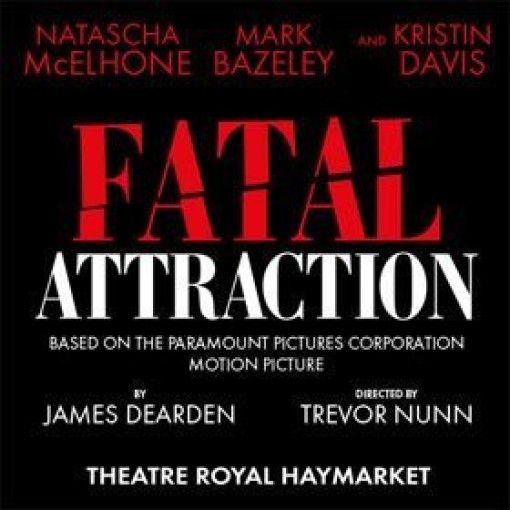 Fatal Attraction
4/5
based on 25 reviews
(read reviews)
Booking until: Saturday, 21 June 2014
Fatal Attraction description
Fatal Attraction tickets – Bunny boilers ahoy!
The original movie's screenwriter James Dearden has created a dramatically adapted script for the first ever stage version of Fatal Attraction. And the wonderful Trevor Nunn directs, promising a thrilling ride at the Theatre Royal Haymarket in 2014.
The 1987 film, starring Glenn Close and Michael Douglas, caused a massive stir and entered the annals of movie history. It also spawned a phenomenon that lives on in popular culture to this day – the Bunny Boiler – a term coined from a particularly horrible scene in the film and still used to describe women who become insanely obsessed with the men they decide they want.
The story centres on successful New York lawyer Dan Gallagher, a man with a very good job and a loving family. But things go spectacularly wrong. His ill-advised one weekend fling with the thrillingly intense and very beautiful Alex Forrest turns into a living nightmare when she decides a weekend with him is definitely NOT enough and pursues him mercilessly. Much as he'd like to walk away, he's trapped. And it turns out his entire family is at risk from her stalking and growing violence.
The movie was a huge hit, the story so powerful it's hard to forget. It's an almost Shakespearian tale of emotional blackmail and obsession. The original movie generated a clutch of Academy Award nominations and remains a classic exploration of a terrifying personality disorder.
Trevor Nunn has been at the helm of some of theatreland's best-loved shows. He won a coveted Laurence Olivier Award for his stellar work on The Life and Adventures of Nicholas Nickleby at the Aldwych and Summerfolk at the National Theatre. And he has won various Tony Awards, too, as well as being an ex-Artistic Director at the National. So you can expect a rare dramatic treat.
What changes has the screenwriter James Deardon come up with to bring the story up to date and make it suitable for the London stage? As creator of The Cold Room and Rogue Trader, whatever he's done you can expect something pretty special.
Fatal Attraction is on stage for a limited run of 15 weeks, so make a note to grab your tickets as soon as they become available. The word on the streets is this is going to be a smash. Produced by Theatre Royal Haymarket Productions, Robert Fox and Patrick Ryecart, it's tipped as a significant hit in the making.
If you'd like to secure Fatal Attraction cheap tickets, we offer the full range of seating types, from low cost to premium, all with really good availability.
Playing at Theatre Royal Haymarket
8 Haymarket, London, SW1Y 4HT GB (venue info)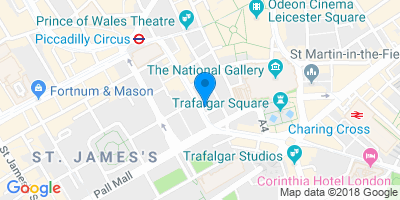 Directions
Performance Times
Fatal Attraction news