The Tunes they are a changin'
by Phil Willmott on Thursday 27 February 2014, 8:37 pm in West End News & Gossip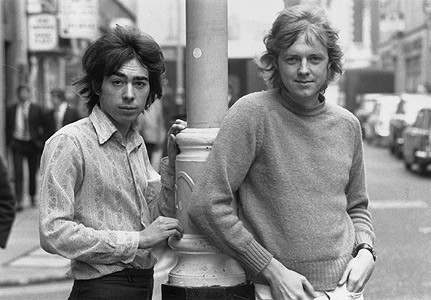 There's been a lot of gleeful analysis over the last couple of days of news that the latest shows by composer Andrew Lloyd Webber and lyricist Tim Rice are to close early due to poor ticket sales.
It's all rather sad. Both of these extraordinary writers have taken artistic chances which ought to have paid off with critics and audiences. Rice has teamed up with a virtually unknown composer for his musical adaptation of 50's screen classic FROM HERE TO ETERNITY and rather than take an obvious, safe topic Lloyd Webber has musicalised the scandal surrounding a high society osteopath from the 1960s in STEPHEN WARD.
Neither of these are safe choices but then neither was the decision to make a show about Judas Iscariot, Eva Peron, a deformed pscho beneath the Paris Opera House or a bunch of Cats. In these cases the bravery paid off and resulted in massive international hits.
Perhaps what's different these days is the financial climate and the recording industry. Most of these successful shows were heavily promoted through concept albums. You bought them in LP vinyl format, poured over the sleeve notes, placed the needle at the start of the record and listened all the way through, often, over and over again so by the time you actually got to see the show you already knew and loved the score and booked tickets for these oddly titled shows knowing what you were getting. The songs became so well known that they even became pop chart hits and were played incessantly on the radio.
Times have changed however and people don't listen to albums from start to finish as they used to. You snatch a few tracks from the internet, on the move and if a song doesn't immediately grab you then you download something else. Listening to a concept album from start to finish used to involve investing time and expense in getting to know the material.
Rather sweetly Lloyd Webber's promoters posted out CDs to critics about to review STEPHEN WARD, I suspect in the hope they could replicate this effect. Alas it was too little and certainly too late. Those days are long gone.