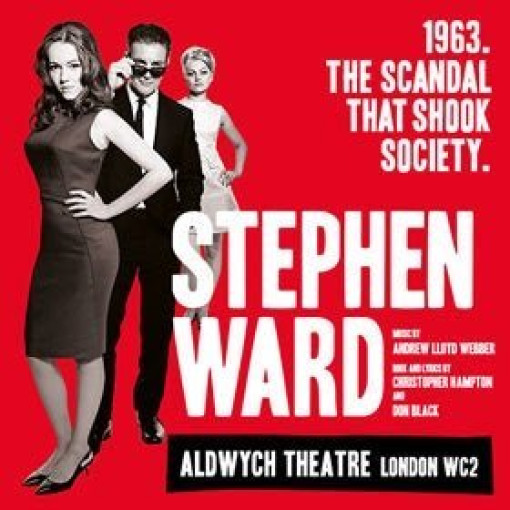 Stephen Ward
4.4/5
based on 44 reviews
(read reviews)
Booking until: Saturday, 29 March 2014
Running time: 2 hours 20 minutes
Stephen Ward photos
Stephen Ward description
Stephen Ward tickets – Scandal, outrage and the end of an era
Join the crowds for a very special production set to raise the roof at the Aldwych Theatre in December 2013. It's star-studded stuff, with a bevy of talent on board. Lloyd Webber has collaborated with Christopher Hampton and the lyricist Don Black before, on the runaway hit and multi Tony award-winning Sunset Boulevard. Designs are by Rob Howell, choreography by Stephen Mear, lighting by Peter Mumford and sound by Paul Groothuis. All of which bodes very well indeed!
What's the story? It's 1963, the scene is Britain and the Profumo Affair and Christine Keeler's antics are on everyone's lips. Polite society is deeply shocked. But the musical looks at the affair from a completely different perspective; from the point of view of the osteopath-to-the-stars Stephen Ward whose personal libertarian experiments blew up in face as well as causing mayhem and chaos for everyone else.
The better known characters of the Minister for War, John Profumo himself, and the Conservative Prime Minister Harold Macmillan, take a back seat as the story unfolds. Ward was the only protagonist to emerge post-trial with a level of dignity and honour amongst all the squalor, and he soon became the scapegoat used by the Establishment to express their fury.
He wasn't hero. He was a friend to film stars, spies, models, government ministers and aristocrats, who made a very bad decision. But thanks to the press at the time, and the police, he ended up a very reluctant martyr and inadvertently became a catalyst for profound cultural change. Thanks to him, we saw the abrupt end of the stuffy, cosy, respectable 1950s and the start of the fresh, vocal, rebellious and eventually unstoppable sixties.
Stephen Ward the musical focuses on Ward's relationship with the beautiful Christine Keeler, following a chance meeting in a West End night club. One tiny coincidence, it helped change the world of British politics, and the cultural and moral landscapes, forever.
This show is set to steal the limelight so it's probably best to book early. If you'd like to secure Stephen Ward cheap tickets, we offer the full range of seating types, from low cost to premium, all with excellent availability.
Cheap Tickets for Stephen Ward at the Aldwych Theatre in London
London West End Tickets - Booking your Stephen Ward Tickets is really easy.
You can buy "Stephen Ward" Theatre tickets at the Aldwych using the Quick Theatre Tickets search box at the top of this page. Because we offer genuine 'real time' seat availability, you can choose your seats before confirming your ticket reservation.
Would you like to talk to an expert before confirming your "Stephen Ward" tickets? To help you with your theatre booking we provide a UK telephone number (no surcharge), perfect if you'd like to speak to one of our friendly theatre specialists.
"Stephen Ward" London Ticket Options and Booking Prices
We offer the full range of theatre tickets options on our website, from discounted tickets to full price tickets. Some of our "Stephen Ward" tickets include a booking fee, which is always clearly indicated before you confirm your ticket reservation. We don't charge extra if you'd like to collect your "Stephen Ward" tickets direct from the theatre Box Office.
"Stephen Ward" Booking Confirmation
Our site is protected by 256-bit encryption technology so it's perfectly safe to book online through us. Once we have confirmed your payment we will send your "Stephen Ward" booking confirmation by email, which will show the location of your seats at the Aldwych Theatre.
At Best Of Theatre, we work hard to bring you the very best seats at the very best prices. We negotiate "Stephen Ward" cheap tickets direct with the producers for midweek performances. For weekend showings we pre-purchase large numbers of tickets to ensure good availability of full price seats.
Your Stephen Ward tickets will be despatched by an Official Ticketing Agent member of STAR, the Society of Ticket Agents & Retailers. And our customer service desk is opened 7 days a week – if you need advice or support, we're always delighted to help.
Playing at Aldwych Theatre
49 Aldwych, London, WC2B 4DF GB (venue info)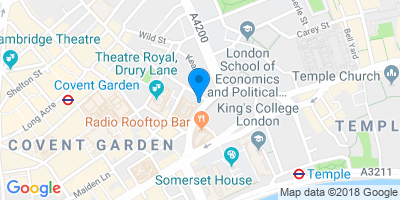 Directions
Performance Times
Stephen Ward video
Stephen Ward news
Stephen Ward Review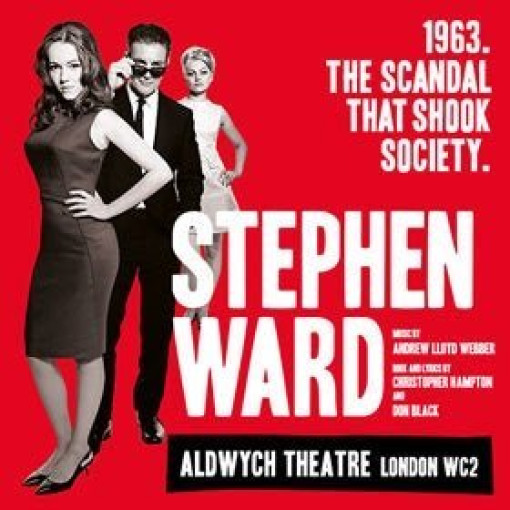 22

Jan
Stephen Ward Review
Cast announced for Andrew Lloyd Webber's new musical Stephen Ward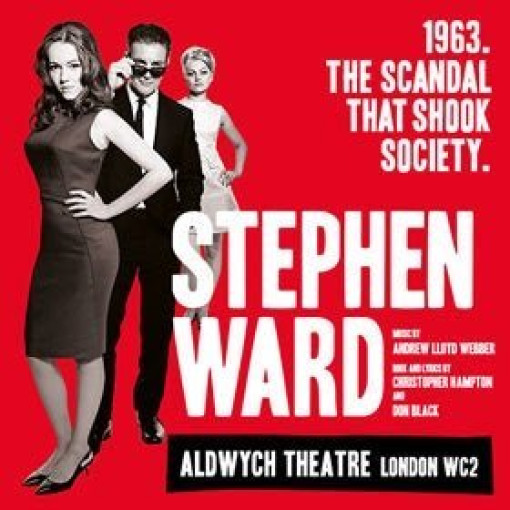 06

Sep
Cast announced for Andrew Lloyd Webber's new musical Stephen Ward
Brand-new Andrew Lloyd Webber musical 'Stephen Ward' set to open in December!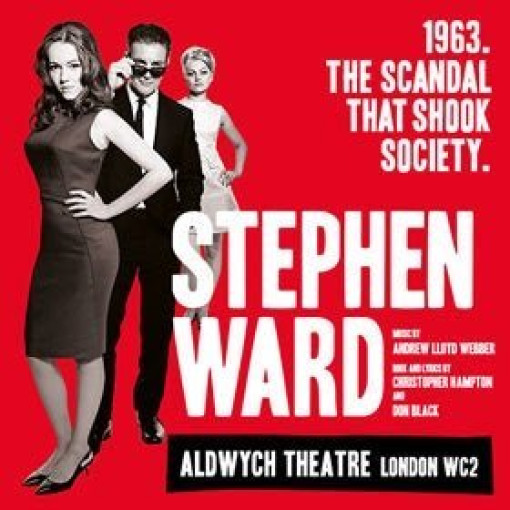 09

Jul
Brand-new Andrew Lloyd Webber musical 'Stephen Ward' set to open in December!