53% off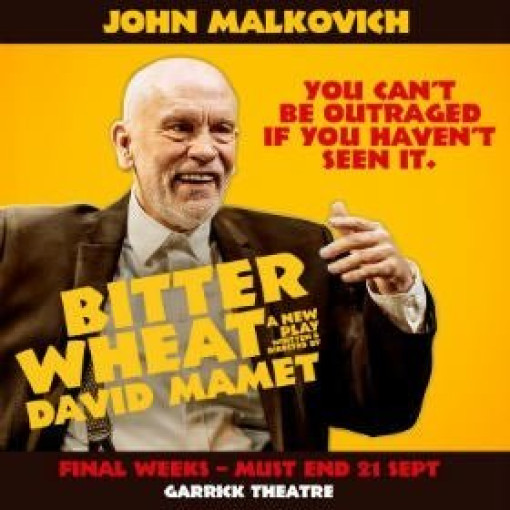 Bitter Wheat
4.4/5
based on 43 reviews
(read reviews)
Booking until: Saturday, 21 September 2019
Bitter Wheat photos
Bitter Wheat description
Bitter Wheat – With the brilliant John Malkovich
David Mamet is a Pulitzer Prize winning playwright, screenwriter and director loved for stories like American Buffalo, Glengarry Glen Ross, The Untouchables, Sexual Perversity in Chicago and Phil Spector. He's the founder of Chicago's St. Nicholas Theatre Company and won a Pulitzer Prize for his 1984 work Glengarry Glen Ross. His work is known and loved for its staccato dialogue and sharp intellect, canny observation and fearlessness as regards subject matter. The resulting explorations of power relationships and corporate corruption are astonishingly perceptive.
John Gavin Malkovich is a US actor, producer, and fashion designer who has appeared in more than 70 movies and won Academy Award nominations for his roles in Places in the Heart and In the Line of Fire. This is the first time he's appeared on the West End stage in a third of a century.
Do you sense a match made in heaven? If so you're not alone. This play is scandalous. Totally scandalous. It mirrors the Harvey Weinstein story pretty closely and is apparently inspired by it. The setting is Hollywood, a deadly place of rampant corruption where absolutely everything has a price tag... except the awards.
Mamet's Hollywood is a real hell hole, a horrible place that's home to one particularly revolting and depraved Hollywood mogul. His story reveals the festering wound hidden behind the glitz and glamour of show business for what it is. And the play is meant to leave you – the audience – better able to cope with 'the horror of life'.
Meet the hateful anti-hero, Hollywood's Barney Fein. He has an ego the size of a house, he's on an epic power trip and he likes to abuse young actors. The playwright hinted in 2017 that he was writing about the Weinstein scandal, and here it is. This isn't exactly a comfortable watch but it is very funny, and the star's dramatic fall from grace is almost mythical in its comedic drama. So much so that some clever critics have even compared it to Homer's Odyssey.
This is a real piece of class. This is new theatre at its extraordinary best. Get tickets while you can.
Starring
John Malkovich
Playing at Garrick Theatre
2 Charing Cross Road, London, WC2H 0HH GB (venue info)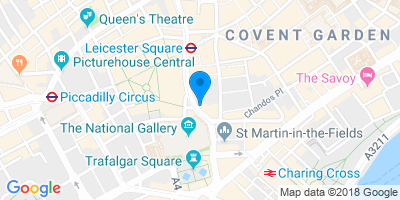 Directions
Performance Times
Bitter Wheat video