46% off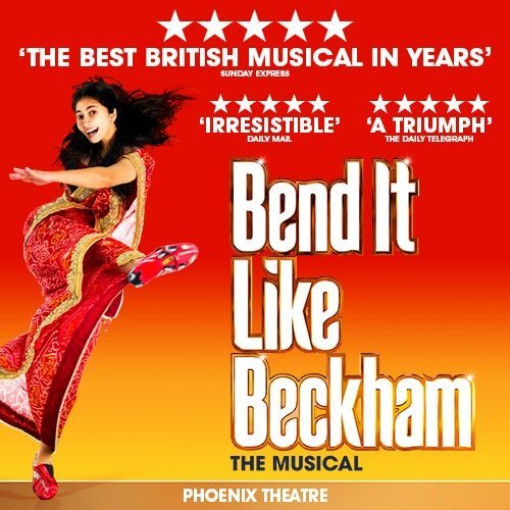 Bend It Like Beckham
4.7/5
based on 84 reviews
(read reviews)
Booking until: Saturday, 5 March 2016
Running time: 2 hours 45 minutes
Bend It Like Beckham photos
Bend It Like Beckham description
The careers of Keira Knightley and Parminder Nagra were given a huge boost by the movie, playing a couple of teen friends on a women's football team back in 2002. The brilliant comedy-drama also starred Jonathan Rhys Meyers, Anupam Kher, Shaznay Lewis and Archie Panjabi.
What does the title mean? It refers to Beckham's legendary ability to score free kicks by bending the ball past an entire wall of professional defenders. Which gives you a clue. This musical is about football... but there's much more on offer at its feel-good heart.
The play tells the story of Jess, the 18 year old daughter of Punjabi Sikhs who live in London. She's passionate about the beautiful game but her dyed-in-the-wool traditional folks have forbidden her to play, simply because she's female. But the rebellious teen joins a local women's football team anyway, in spite of their disapproval.
Jess has to pretend to have a job to escape home and play for the team. And she persuades her sister Pinky to cover for her when there's a big match on the cards in Germany. But when her friend and fellow team mate Jules spots the man she fancies, the coach Joe, kissing Jess, their relationship suffers. Jules' mum is convinced her daughter and Jess are lesbians and puts the issue down to a lover's quarrel. Jess eventually reveals the truth about her attraction to Joe.
Despite everything Jess continues to play for the team. And against all the odds, the Hounslow Harriers eventually climb to the top of their league. Jess eventually confesses, but her dad refuses to believe his daughter is talented enough to win a coveted sports scholarship.
Can Jess and Jules make friends again, calm their parents down and overcome a whole load of cultural prejudices to win the championship? You'll have to wait and see.
The musical includes footage of Beckham taking one of his famous free kicks, and you might even be treated to a song about his prowess. Gurinder Chadha, who directed the original film, will also direct the stage version. And Howard Goodall, creator of theme tunes for Blackadder, The Vicar Of Dibley and Red Dwarf, The Hired Man and Love Story, is writing the score. Last but not least, the lyrics will be written by Charles Hart.
Bend It Like Beckham tickets – Beautiful game, beautiful musical!
If you'd like to buy Bend It Like Beckham cheap tickets, we have the full range of seating types on offer, from low cost to premium, all with excellent availability.
Playing at Phoenix Theatre
Charing Cross Road, London, WC2H 0JP GB (venue info)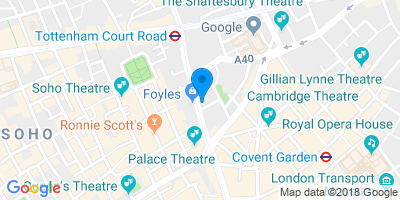 Directions
Performance Times
Bend It Like Beckham video
Bend It Like Beckham cheap tickets
Save 46%
Was £65.00 Now £35.00
Valid Monday - Friday performances until 4 March 2016 Excludes 12 - 15 and 17 - 21 February 2016.
Save 46%
Was £85.00 Now £45.99
Valid Monday - Friday performances until 4 March 2016 Excludes 12 - 15 and 17 - 21 February 2016.
Bend It Like Beckham news
Bend It Like Beckham extends at the Phoenix Theatre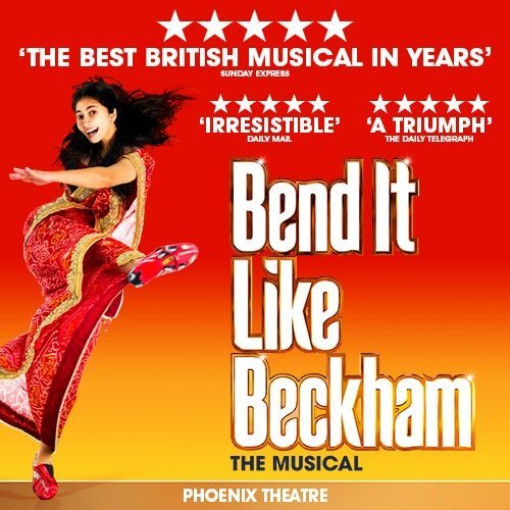 24

Aug
Bend It Like Beckham extends at the Phoenix Theatre
Is Bend it Like Beckham the new West End super hit? The critics think so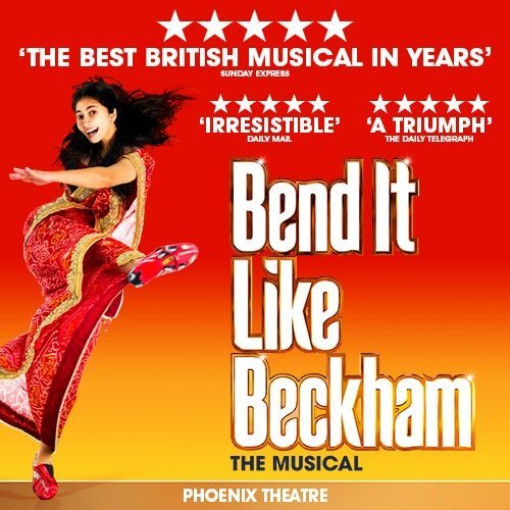 01

Jul
Is Bend it Like Beckham the new West End super hit? The critics think so
Full Cast Announced for Bend It Like Beckham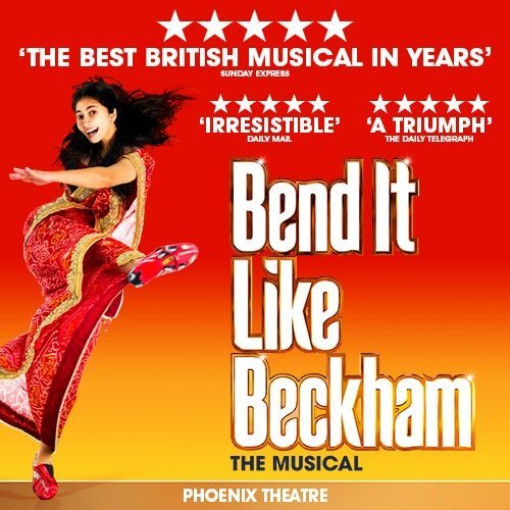 14

Jan
Full Cast Announced for Bend It Like Beckham