Is Bend it Like Beckham the new West End super hit? The critics think so
by Oliver Mitford on Wednesday 1 July 2015, 4:29 pm in West End News & Gossip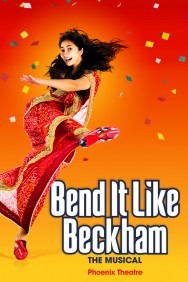 New British musical Bend It Like Beckham recently opened at the Phoenix Theatre and the critics have loved it!
The story of one girls dream to follow in the footsteps of David Beckham was brought to the stage by the director of the film version, Gurinder Chadha, and features a new score by Howard Goodall, with lyrics by Charles Hart and book by Paul Mayeda Berges and Gurinder Chadha.
The production has received rave reviews from the critics. Dominic Cavendish wrote in The Telegraph that '…the fusion of contrasting influences reaches perfect fever-pitch, combining the spectacle of whirling saris and traditional wedding-guest dancing with the blur of footballing bodies in motion in one spellbinding East meets West whole -- melting-pot Britain on one irresistible plate'.
Paul Taylor, reviewing for the Independent said 'This is the most irresistibly joyous musical-theatre make-over of a much-loved movie since Billy Elliot'.
Reviewing for Time Out, Andrzej Lukowski said 'Bend It Like Beckham is relentlessly likeable and a fond celebration of multicultural Britain that feels quietly radical after an election where multiculturalism and immigration have come in for so much stick.'
Henry Hitchings, the critic for the Evening Standard wrote, 'Bend It Like Beckham is a joyous feel-good show. It's a hymn to Girl Power and the vitality of multicultural London. And you don't need to have seen the movie, or even be keen on football, to appreciate its warmth and freshness'.
So it seems that the shows charm and swirling spectacle have wooed the critics. Now, only time will tell if the public agree…
Bend It Like Beckham is currently booking at the Phoenix Theatre until 24 October 2015.