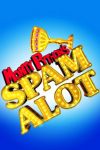 Spamalot won a well-deserved Tony award in 2005 as the year's 'best musical'. And it has been delighting audiences ever since with its splendid Pythonesque silliness. Carefully crafted by Monty Python's Eric Idle and John Du Prez, the conductor, composer and member of the '80s smash hit band Modern Romance, you can expect serious amounts of giggles with belly laughs to match!
Booking from: Wednesday, 14 November 2012
Booking until: Saturday, 2 November 2013
Matinees: Wednesday and Saturday 2.30pm
Evenings: Monday to Saturday 8pm
Running time: 1 hour 55 minutes

Playing at the Playhouse Theatre.
Spamalot – Classic Monty Python humour with music to match!
It's Spamalot, the extremely popular Monty Python musical based on the well-loved and often-quoted Python 1975 classic movie, Monty Python and the Holy Grail. You can expect a host of hilarious tunes, straight from the movie. Plus enough silly bits to keep you falling around in the aisles for the entire performance.
The star of the show, King Arthur, takes the starring role in a script crafted with obvious, infectious affection and enthusiasm by Eric idle, supported by music from Idle's great friend, collaborator and very funny chap, John Du Prez.
The stage show takes you back to the olden days when men were hairy, ladies were scared, dragons were terrified and King Arthur reigned supreme. His Knights of the Round Table and their sexy sidekick show girls enjoy a varied life packed with excitement: fun stuff like witch burnings, hostile French people, bad Knights, murderous rabbits and more, proving that there's much more to the Arthurian Legend than meets the eye!
Where did the title Spamalot come from? According to Eric Idle it originates from a song in the film, which includes the line "we eat ham, and jam and Spam a lot." They tested it during a tour of the United States, it made people fall about with laughter and it stuck.
Always Look On the Bright Side of Life raises the roof every time, a sing-along classic that everyone loves. The costumes are just as crazy as you'd expect and the well-developed British sense of the ridiculous pervades the action at every stage for an unforgettably funny night out.
The show first premiered in Chicago and has delighted thousands upon thousands of people ever since. Make this the year you laugh your socks off with the Python crew and experience the daftest show on earth!
If you want to secure a supply of Spamalot tickets, come to us for excellent seat and ticket availability. There's something for every budget. Just bear in mind we don't accept payment in Groats...
Spamalot in the press
I felt I might actually die of laughter.
The Independent
It's a wonderful night and I fart in the general direction of anyone who say otherwise.
The Daily Telegraph
Very funny? You bet. You'd have to be a dead parrot not to agree.
The Times