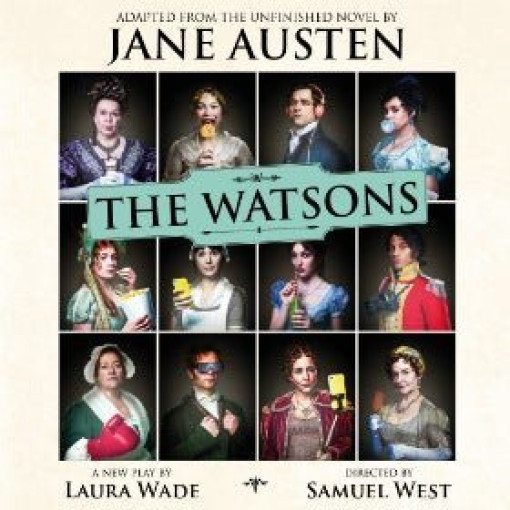 The Watsons
5/5
based on 1 review
(read reviews)
Booking until: Saturday, 26 September 2020
The Watsons description
The Watsons – An unfinished Austen play... finished!
Roll back time to 1803 and the English author Jane Austen was just about to abandon the novel she was writing at the time. It was called The Watsons. Nobody knows why the author ditched the piece but ever since writers have been re-imagining what Austen might have intended for her story. In the absence of clues, many of them were terrible. This one's different. It's completely hilarious.
Welcome to Laura Wade's critically acclaimed play The Watsons, which has already enjoyed a sell-out run at the Menier Chocolate Factory, preceded by an equally popular stint at the Chichester Festival and a world premiere at the Minerva Theatre in late 2018. Head for the Harold Pinter theatre in May 2020 to enjoy the fun.
This adaptation has seen some monster reviews. The Guardian says it's a 'beautifully bold production. A stunning play.' Variety magazine says 'Laura Wade triumphs spinning Jane Austen into major theatrical gold'. Both Metro and Stage magazine think it's a five star treat, and it has gathered numerous four star reviews. Some of the critics have more or less raved about it, and that's quite rare.
This is a joint Chocolate Factory Production and Sonia Friedman Production, directed by Samuel West who has delighted audiences with his work on After Electra, Waste, and Dealer's Choice. Laura Wade is an Olivier award-winning playwright and screenwriter whose last West End hit was the Olivier Award-winning comedy Home, I'm Darling. She also wrote Tipping the Velvet, Posh, and Kreutzer vs. Kreutzer.
What can you expect? We don't want to let the cat out of the bag but it makes sense to expect the unexpected. If you like your theatre to be fun, it's perfect. Here's a clue. As The Guardian's Michael Billington says: 'Writers sometimes tell you that a character has the capacity to dictate events. Wade has seized on this tension between authorial control and imaginative freedom to create a stunning play.' The Times agrees, claiming that 'Jane Austen has never been quite as much fun'.
What's the plot? There's a new girl in town. Meet Emma Watson, a nineteen year old single girl whose only source of income – a crabby old wealthy aunt – has cut her off without a penny. Back in those days a 'gentlewoman' on her own was in big trouble, with no way to make money or pay her own way. The only solution was to marry, and marry well. Otherwise she'd end up staying at home in genteel poverty, tasked with looking after her aged parents. Not good.
Emma is pretty and popular, and attracts plenty of suitors. But the choice isn't exactly brilliant. She's tuck between the dashing social success Tom Musgrave and the wealthy but socially awkward Lord Osborne. How will she choose?
The Designer for this superb production is Ben Stones and the Lighting Designer is Richard Howell. The music is by Isobel Waller-Bridge and the Casting Director is Charlotte Sutton. The Sound Design is by Gregory Clarke and Movement by Mike Ashcroft. The result is, according to the Evening Standard, both 'ingenious and triumphant' as well as extremely funny.
What goes on when an author completely loses the plot and the fictional characters take control of their own story? Come and see for yourself.
Playing at Harold Pinter Theatre
6 Panton Street, London, SW1Y 4DN GB (venue info)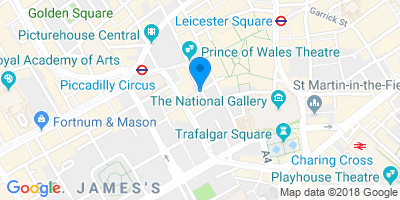 Directions
Performance Times
The Watsons photos
The Watsons news
Laura Wade's THE WATSONS transfers to the West End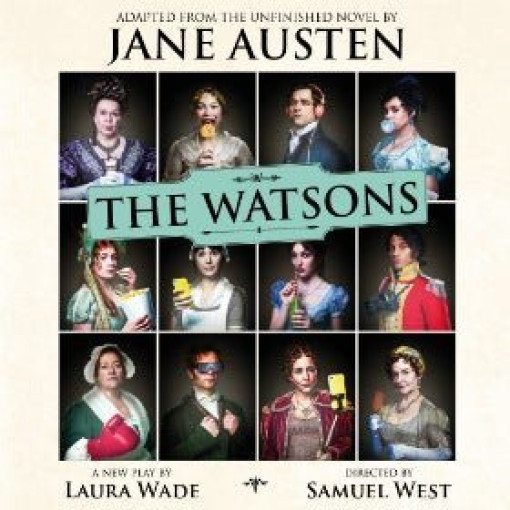 12

Nov
Laura Wade's THE WATSONS transfers to the West End
London première of Laura Wade's THE WATSONS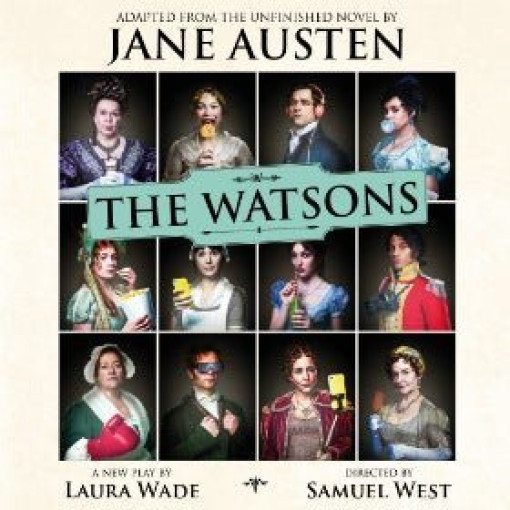 26

Jun
London première of Laura Wade's THE WATSONS