42% off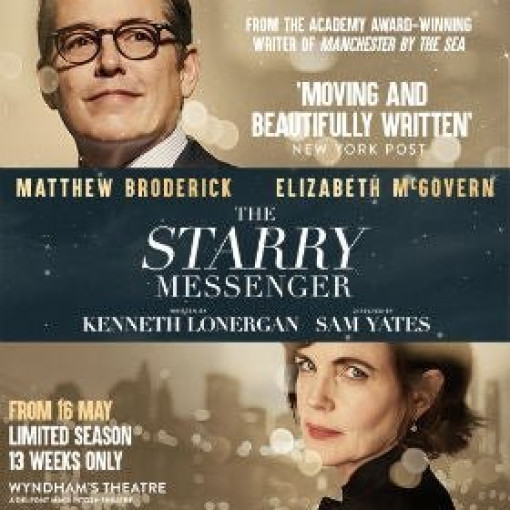 The Starry Messenger
3.9/5
based on 54 reviews
(read reviews)
Booking until: Saturday, 10 August 2019
Running time: 2 hours 50 minutes
The Starry Messenger description
The Starry Messenger – With the brilliant Matthew Broderick
Matthew Broderick is a brilliant US actor and singer loved for his roles as the title character in Ferris Bueller's Day Off, the voice of the adult Simba in Disney's Lion King, David Lightman in WarGames and Leo Bloom in The Producers. He played John Brown in Inspector Gadget and has won plenty of important awards including two Tonys, one for Best Featured Actor in a Play (Brighton Beach Memoirs) and another for Best Actor in a Musical (How to Succeed in Business Without Really Trying). He's the youngest ever winner of a Tony Award for Best Featured Actor in a Play.
The Starry Messenger is a deliciously funny and touching drama crafted with love by the wonderful playwright and writer Kenneth Lonergan. He's the Academy Award-winning writer of Manchester By The Sea and one of the best-loved writers of today. He has penned masterpieces like Gangs of New York, which he co-wrote, and the dazzlingly good You Can Count On Me, Margaret. No wonder he's won so many awards and thrilled so many audiences.
The plot? Mark Williams feels lost. He's a scientist, an astronomer at New York City's Planetarium, and as such he has no time for fate or faith. He's more at home with the skies, the stars, the planets, the vast clouds of dust in the far, far distance. In fact he's more in tune with the stars than he is with his wife, Anne.
In the enormity of the universe, are we all just lonely souls under the same night sky? Maybe. This wonderful play explores what happens when Mark meets a single mum called Angela, an event that makes him feel like his own stars have suddenly aligned, much to his amazement. But things soon go very wrong and he finds himself having to question absolutely everything he thought he knew, everything he felt he'd sussed out long ago.
Elizabeth McGovern, who played a marvellous part in Downton Abbey and made The Handmaid's Tale even more special than it already was, stars alongside Broderick in a brave look at what love means, what hope is, and our place in the universe. It's a bittersweet, comic drama that delivers an unflinching analysis of love, hope and understanding, and it's completely, totally brilliant.
We'll leave the last word to the New York Times, which remarked that the play "Re-establishes Mr. Lonergan, who hasn't had a new play on the boards since 2001, as a possessor of all the crucial parts of a good dramatist's anatomy: a critical mind, an empathetic heart and a musical ear that hears whole lives in sentences." They also say that Matthew Broderick delivers his finest, most affecting performance in years. Don't miss this one. It's special. You'll love it.
Starring
Elizabeth McGovern, Matthew Broderick
Playing at Wyndham's Theatre
32-36 Charing Cross Road, London, WC2H 0DA GB (venue info)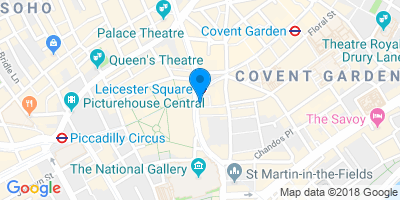 Directions
Performance Times
The Starry Messenger photos
The Starry Messenger cheap tickets
Save 36%
Was £27.50 Now £17.50
Valid on all performances until 10 Aug 2019.
Save 42%
Was £47.50 Now £27.50
Valid on all performances until 10 Aug 2019.
Save 30%
Was £67.50 Now £47.50
Valid on all performances until 10 Aug 2019.
Save 21%
Was £97.50 Now £77.50
Valid on all performances until 10 Aug 2019.
Save 16%
Was £125.00 Now £105.00
Valid on all performances until 10 Aug 2019.