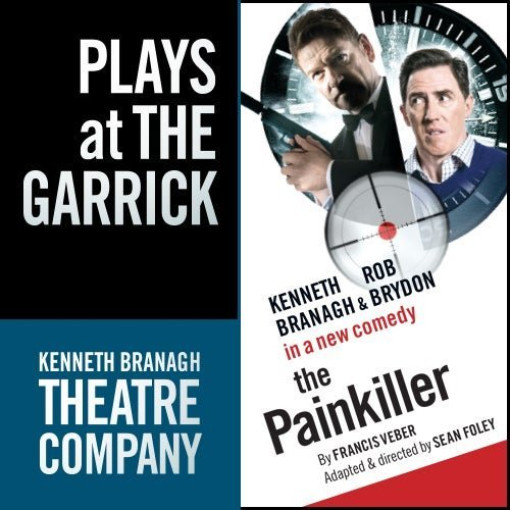 The Painkiller
4.5/5
based on 30 reviews
(read reviews)
Booking until: Saturday, 30 April 2016
The Painkiller description
Rob Bryden and Kenneth Branagh star once more in this remarkable play. So what's it all about? If you're looking for an unforgettable comic tour-de-force this one's for you, on stage at the Garrick theatre between 5th March and 30th April 2016.
Two men are lounging around in two seedy linked hotel rooms overlooking a courthouse. One of the men is desperate to die, grimly determined to achieve his grisly goal. The other is a murderer.
Rob Brydon plays a spectacularly miserable Welsh loser, a press photographer abandoned by his wife and dead set on committing suicide. Branagh plays the murderer, a smart-suited, sharp-eyed and wholly sinister hit man in town to kill off a crucial witness in a big trial at the court over the road. It's a powerfully funny combination.
Things soon get weird. Very weird. Branagh and Brydon end up lying in each others arms, not to mention other more compromising yet equally blissful positions. It's also thrillingly dark, sharp as a tack, a hilarious farce as shocking as it is funny.
The play has come in for a great deal of praise. One critic called it, "Undoubtedly the best new farce I have seen in years", one which repeatedly reduces audiences to a state of helpless mirth.
We don't want to ruin the plot for you, but you'll die laughing at the bit where a policeman, shut in a wardrobe, punches a hole through the door. And the wonderfully camp hotel porter is a comedy delight. In fact the play is stacked with top class physical comedy, particularly from Branagh, and Rob Bryden's poignantly silly character is totally unforgettable.
And that's where the play's astonishing strength lies: this isn't just a farce. It's a farce that plucks your heartstrings, an uncomfortably novel feeling that'll take you by surprise. While the belly laughs keep on coming, by the time the curtain closes you'll find yourself strangely moved. Now that's what we call clever!
The Painkiller tickets – With Rob Bryden and Kenneth Branagh
If you'd like to buy The Painkiller cheap tickets we sell all the different seat types, from low cost to the best, all with great availability.
Starring
Rob Brydon, Kenneth Branagh
Playing at Garrick Theatre
2 Charing Cross Road, London, WC2H 0HH GB (venue info)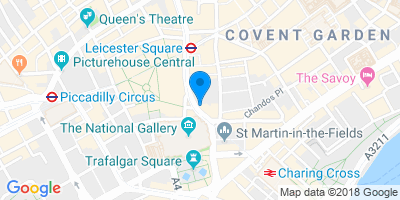 Directions
Important information
Ticket purchases will be limited to a maxium of six tickets per person across all performances. Tickets will be dispatched 2 weeks prior to the performance.
Audio Described Performance - Tuesday 29 March 2016 7.30pm
Captioned Performance - Tuesday 22 March 2016 7.30pm
Performance Times
The Painkiller photos