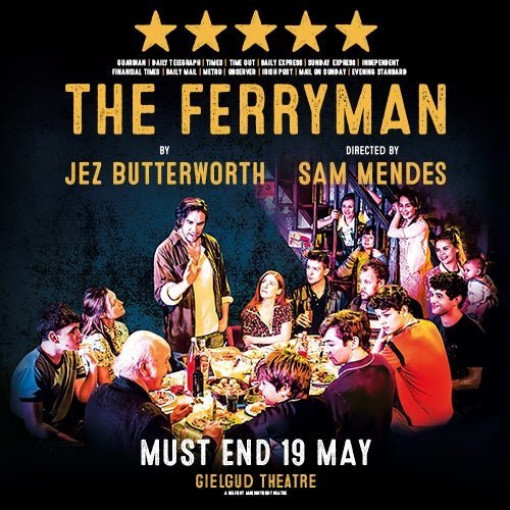 The Ferryman
4.7/5
based on 69 reviews
(read reviews)
Booking until: Saturday, 19 May 2018
The Ferryman description
What's the plot? Expect a powerful story woven around 'The Troubles' in Ireland, set in rural County Londonderry in 1981 at the height of the violence. It's the first new play from Butterworth for ages, five years down the line from his multi-award winning Jerusalem and tipped to become award-winning stuff itself before too long.
A big play with a cast of more than twenty, it examines the times when republican activists were on hunger strike, ten of whom starved themselves into an early grave. The action is on the same large scale as Jerusalem, exploring a family whose the past comes back into the present in such a way that reveals it never really went away. Set on a farm where the main preoccupation is bringing the harvest in, it takes a look at the notion of land with a lower case l compared to Land with an upper case L – the question is, do you take up the sword or the plough? It's a question that is as relevant as ever in plenty of places around today's troubled world.
Mendes and Butterworth first met in the 1990s. Mendes wanted to direct the movie version of Mojo, but at the end of the day the playwright directed it himself. Mendes apparently didn't speak to Butterworth for a long time afterwards, but they've mended the breach and the resulting collaborations in recent years – namely the excellent screenplays created for the James Bond films Skyfall and Spectre – have thrilled audiences worldwide.
The word on the streets is that this collaboration will be another world-beater. Grab your tickets while you can. It's set to be a smash hit.
Playing at Gielgud Theatre
35-37 Shaftesbury Avenue, London, W1D 6AR GB (venue info)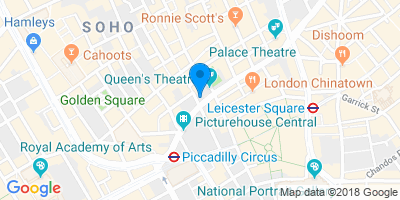 Directions
Age restrictions
Suitable for 14+
Performance Times
The Ferryman photos
The Ferryman video
Similar shows