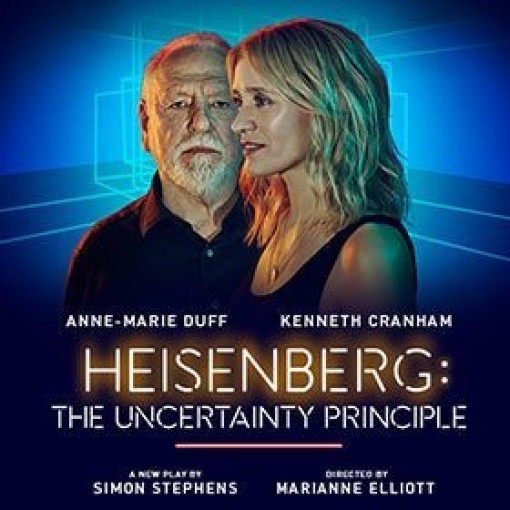 Heisenberg: The Uncertainty Principle
4.6/5
based on 11 reviews
(read reviews)
Booking until: Saturday, 6 January 2018
Heisenberg: The Uncertainty Principle description
Playwright Simon Stephens is a considerable creative force. Marianne Elliott and Chris Harper also helped drive The Curious Incident of the Dog in the Night-Time to dizzy heights. Now, under the auspices of new theatre company Elliott & Harper, a new play called Heisenberg: The Uncertainty Principle is set to become a smash hit at Wyndhams theatre during late 2017 and early 2018, on stage for a strictly limited 14 week run.
This is the inaugural production by Elliott & Harper Productions and it's a beauty, enjoying a successful run on Broadway and a favourite with New York's famously hard-to-please critics. As the New York Times' Ben Brantley says, this is, "A soaring, suspenseful, thrilling and wondrous play. Heisenberg resonates in your mind long after it's over".
What's the story? We don't want to spoil it for you, so there's only so such we can say. Take it from us, this is a classic in the making, a fantastic experience and a play that will stick in your mind's eye long after you've left the theatre.
The theme goes like this: today times are more uncertain than ever before. The world is changing so fast that you blink and miss it. In a world like this, when paths unexpectedly cross, people's lives can change in an instant. And that's exactly what happens when two complete strangers collide in a crowded London tube station platform. Their meeting has a long lasting impact. And the results are both surprising and life-affirming, taking place in a landscape where fate proves to be a potent mistress.
This play is so compelling, so fascinating that you won't notice there are just two players on the stage. When a two-hander is this good, it's something you really don't want to miss. The excellent Anne-Marie Duff and hugely talented Kenneth Cranham will take your breath away, and this story will live on in your heart for many a month.
Starring
Kenneth Cranham, Anne-Marie Duff
Playing at Wyndham's Theatre
32-36 Charing Cross Road, London, WC2H 0DA GB (venue info)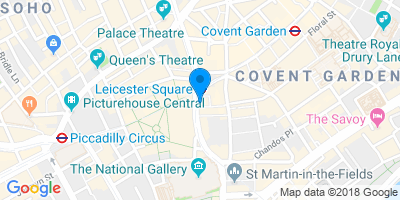 Directions
Performance Times
Heisenberg: The Uncertainty Principle photos
Heisenberg: The Uncertainty Principle video