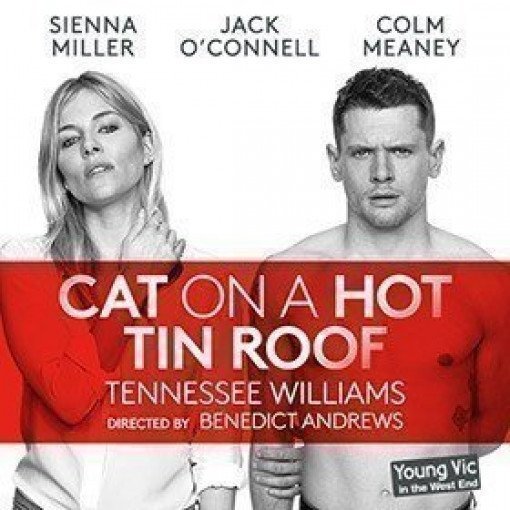 Cat On A Hot Tin Roof
3.8/5
based on 5 reviews
(read reviews)
Booking until: Saturday, 7 October 2017
Cat On A Hot Tin Roof description
This play has always caused a stir, wherever it goes. This is potent stuff, the 1958 MGM silver screen adaptation of which starred two of the best-loved actors of the day, Elizabeth Taylor and Paul Newman, along with Judith Anderson, Jack Carson, Burl Ives and Madeleine Sherwood. The film was highly acclaimed, nominated for several Academy Awards including Best Picture. Taylor and Newman both won Oscar nominations for their performances.
In 1976 a TV version was made starring Natalie Wood and Robert Wagner, with our own Laurence Olivier as Big Daddy and Maureen Stapleton as Big Mama. In 1984 another TV version hit the small screen, this time with Jessica Lange, Tommy Lee Jones, Rip Torn, Kim Stanley, David Dukes, and Penny Fuller at the helm. Every time it has been revived on stage it has scored more hits – probably because it deals so deftly with the human condition, which never really changes.
This time around Sienna Miller stars as Maggie alongside Jack O'Connell as Brick. The story? It's a searing hot, muggy night in Mississippi, and a Southern family have gathered at their cotton plantation to celebrate Big Daddy's birthday. The atmosphere is rich in lies as husband and wife Brick and Maggie avoid the sexual tensions that threaten to ruin their relationship. In fact lies rule the day – but the future of the entire family is at stake. What's the truth and what is false? Come and find out for yourself. It's hot stuff, recommended for theatre lovers aged 15 and over.
The original title tune was written by Charles Wolcott in 1958. The remaining songs come from a variety of writers and composers including Andre Previn, Daniel Decatur Emmett and Ludwig van Beethoven himself. You'll enjoy Lost in a Summer Night by André Previn and Milton Raskin, the Love Theme from Cat on a Hot Tin Roof by Charles Wolcott, Dixie by Daniel Decatur Emmett, I'll Be a Sunbeam and more.
Starring
Sienna Miller, Jack O'Connell
Playing at Apollo Theatre
31 Shaftesbury Avenue, London, W1D 7ES (venue info)
Directions
Cat On A Hot Tin Roof photos
Age restrictions
Age recommendation: 15+
Important information
Age recommendation: 15+
Performance Times
Cat On A Hot Tin Roof news
Casting update for Young Vic production of CAT ON A HOT TIN ROOF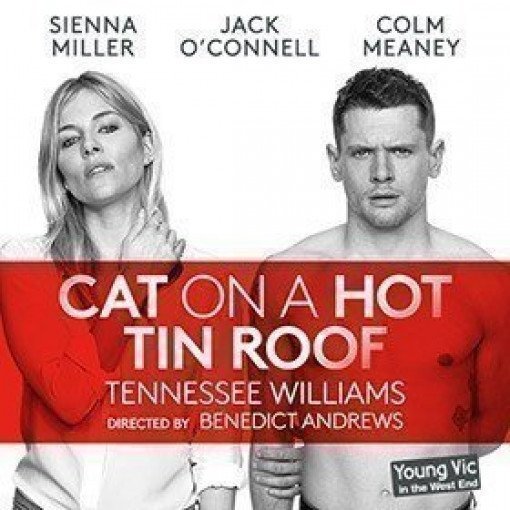 02

Jun
Casting update for Young Vic production of CAT ON A HOT TIN ROOF