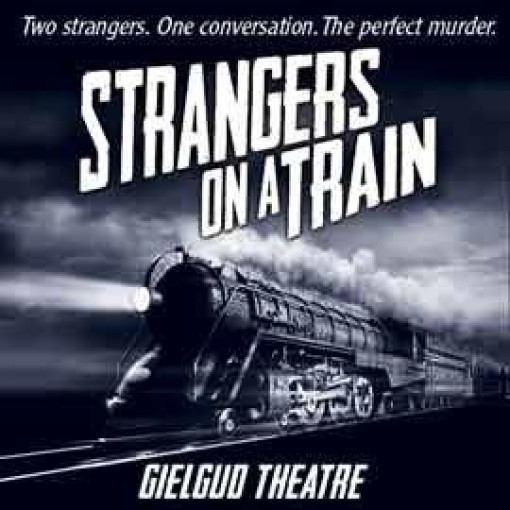 Strangers On A Train
4.1/5
based on 28 reviews
(read reviews)
Booking until: Saturday, 22 February 2014
Strangers On A Train description
Strangers On A Train tickets – A magnificent journey into suspense
Alfred Hitchcock fans are champing at the bit to book tickets for Strangers On A Train. It's the latest stage version of a novel that piqued Hitchcock's imagination and led to the classic 1951 movie, starring Farley Granger and Robert Walker, released just a year after Patricia Highsmith's best-selling book. Now the story lives again, brought to thrilling new life on the West End stage at the Gielgud theatre.
This time around Laurence Fox and Jack Huston take the starring roles made famous by the Hitchcock movie more than half a century ago. And they're joined by a raft of theatre luminaries including Imogen Stubbs, Miranda Raison, Christian McKay and Myanna Buring. The script has been refreshed and renewed by the redoubtable Craig Warner and it's directed by Robert Allan Ackerman.
The play tells the sorry tale of the hapless tennis pro Guy Haines, a man who doesn't like his wife much because she's unfaithful, stifles his career and prevents him from being with his mistress. He strikes up a casual conversation with a stranger, the creepy Charles Bruno, on a train journey. It all seems innocent enough on the surface but as they become more and more drunk, Haines unwittingly agrees to have his wife murdered.
In a tense, frightening psychological thriller of a show, Guy has to suffer the terrible consequences of his careless innocence: blackmail, violence, anguish, terror and a highly unpleasant glimpse into a world he knew nothing about and dearly wishes he had never come across. His choice: to kill, or be framed for a murder he didn't commit. But the evil Bruno suffers too, experiencing retribution of his own and paying for his sins.
Fans of the original novel will love this production. If you enjoyed the film, you'll be equally delighted with this new take on one of Britain's best loved classic thrillers. And it's just as appealing to novices, a salutary tale revealing the horrible results of wires getting well and truly crossed.
The set is designed by Tim Goodchild, with costumes by Dona Granata, lighting by Tim Lutkin, projection design by Peter Wilms and sound by Autograph's Avgoustas Psillas.
If you'd like to secure Strangers On A Train cheap tickets, we offer the full range of seating types, from low cost to premium, all with excellent availability.
Playing at Gielgud Theatre
35-37 Shaftesbury Avenue, London, W1D 6AR GB (venue info)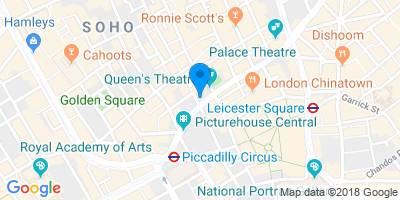 Directions
Age restrictions
Suitability 8 Years+
Performance Times
Strangers On A Train news