33% off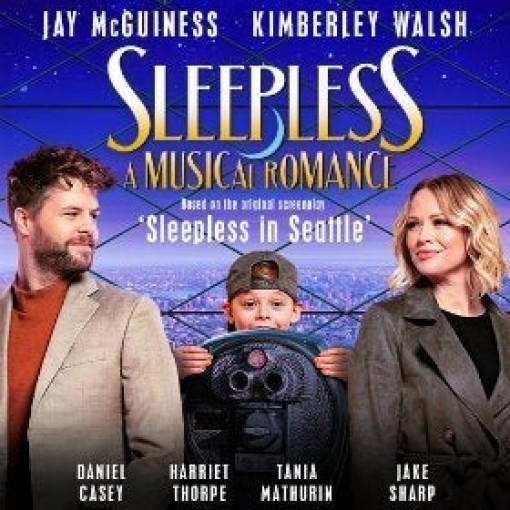 Sleepless: A Musical Romance
Booking until: Saturday, 3 October 2020
Running time: 1 hour 55 minutes
Sleepless: A Musical Romance photos
Sleepless: A Musical Romance description
Do you remember Sleepless in Seattle, the gorgeous romcom movie from the early '90s starring Tom Hanks and Meg Ryan? If so you will adore this superb new musical, directly based on the screenplay of the 1993 movie and designed to delight, a feast of romance and fun supported by an epic new score.
Sleepless the Musical, the West End's latest brand new romcom, is written by Michael Burdette with music and lyrics by a pair of exciting new British writers, Robert Scott and Brendan Cull. The score is jazz-inspired and totally fab, played live by a genuine 12 piece orchestra.
What's the story?
Sleepless the Musical weaves the tale of broken-hearted Sam. Sam's wife has tragically dies so he moves to Seattle with his eight year old son Johan. When Johan calls into a radio talk show one night Sam is forced to actually talk about his loss, and his sleepless nights, and his broken heart. Thousands of people hear him and Sam is shot to instant fame, suddenly the USA's most eligible and desirable single man.
Sam's story spreads fast and reaches the journalist Annie, a tough customer who's based on the other side of the country. She's intrigued, and thinks it'll make a superb story. But something entirely different happens. Young Jonah believes his dad and Annie would make the perfect match but can he make it work? Can he bring his dad and Annie together on Valentine's Day, on top of the Empire State building?
Who's in it?
Jay McGuiness, from the brilliant boy band The Wanted, plays Hanks' role to perfection, and Girls Aloud star Kimberley Walsh plays Annie beautifully. Daniel Casey plays Walter in this lovely musical romance, joined by Harriet Thorpe as Eleanor, Tania Mathurin as Becky and Jake Sharp as Rob.
Jay McGuiness has delighted audiences in Hunted and won the 2015 Strictly Come Dancing title. He also appears regularly on TV's The One Show. Kimberley Walsh, another exceptional voice, was a runner up in Strictly and played a role in Girls Aloud, the girl band that sold an awe-inspiring 4.3 million records thanks to more than 20 chart hits. She has also acted extensively, playing a starring role in Ackley Bridge, Shrek the Musical, Elf the Musical and more.
Daniel Casey's role as DS Gavin Troy in the Midsomer Murders thrilled millions, and he has played popular recent roles in both Emmerdale and Eastenders. He's joined by Harriet Thorpe as Eleanor, Tania Mathurin as Becky and Jake Sharp as Rob. Last but far from least, Theo Collis, Mikey Colville and Jack Reynolds share young Jonah's role.
The show tunes and the venue
The music is jazz-based, and you're going to love the extra spice it adds to the action. It's played live by a genuine 12 piece orchestra, adding a fab extra dimension to the fun. The romance starts at the wonderful, newly opened Troubadour Wembley Park Theatre.
Starring
Jay McGuiness, Kimberley Walsh
Playing at Troubadour Theatre - Wembley
3 Fulton Road, Wembley, London, HA9 8TS GB (venue info)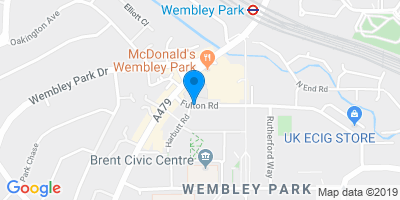 Directions
Age restrictions
Recommended Age: 5+
Important information
A message from the Troubadour Theatre Wembley: It is our utmost priority to keep you safe during your visit to the theatre. In accordance with our COVID-safe operating procedures, a number of new measures have been put in place at the venue, and we thank you in advance for your cooperation.
When you arrive at the theatre, a contactless temperature check will take place. If your temperature is 37.8°C or higher, regretfully you will not be able to enter the theatre. A contactless bag check will also take place, and we will ask you to record your contact details for NHS Test and Trace.
Please do not come to the theatre if you, or anyone in your household or support bubble has displayed any symptoms of COVID-19 in the last 10 days, including a new, continuous cough, high temperature or a loss of taste or smell, or if you have returned from a country on the UK's quarantine list within the last 14 days.
Please ensure that your whole group has arrived, before entering the venue together. You must attend the theatre only with people from your household/support bubble.
Social distancing measures will be in place during your visit. Please follow the instructions of staff and signage, maintaining a two metre distance at all times.
You must wear a face covering at all times whilst at the theatre. When seated in the auditorium, you may momentarily remove your face covering in order to eat or drink.
Performance Times
Sleepless: A Musical Romance news