No booking fee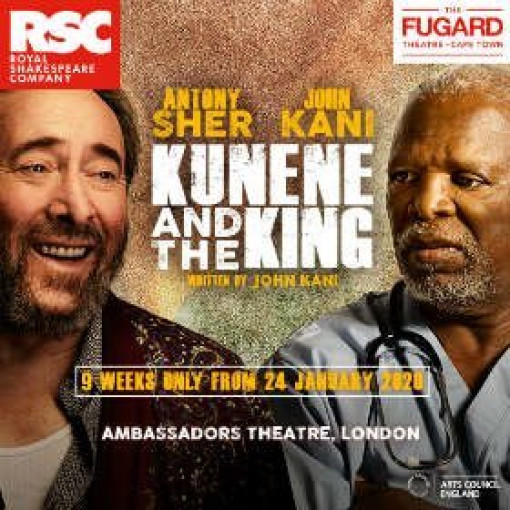 Kunene and the King
Booking from: Friday, 24 January 2020

-


Booking until: Saturday, 28 March 2020
Running time: 1 Hour and 36 Minutes
Kunene and the King description
Kunene and the King – Powerfully emotional
If you just happen to love serious theatre, enjoy having your thoughts provoked and adore a great emotional rollercoaster, this wonderful new play is for you. The Royal Shakespeare Company and Fugard Theatre production of John Kani's new play, Kunene and The King, is transferring from a dazzling premiere at the RSC's Swan theatre in Stratford-On-Avon and a smash hit run in South Africa, to London's Ambassadors theatre.
The end of apartheid in South Africa took place in 1994. The play was originally commissioned by the Royal Shakespeare Company and Cape Town's Fugard Theatre to mark the anniverary of the country's first free elections. It stars Antony Sher and John Kani, and it's a thrilling two-hander play about racism, friendship and freedom.
The story's set in the present time, 2019, and follows the old white actor Jack Morris and his live-in black carer and nurse Lunga Kunene. Jack has been offered a dazzling new part, playing King Lear, but a terminal Stage 4 liver cancer diagnosis means his role is threatened.
The two men soon realise they share a love of Shakespeare, Jack is made to look into the ugly face of the racism that remains in the land they both call home, and sparks fly. The resulting action is rich, powerful, and funny, enhanced by the beautiful music of the South African artist Lungiswa Plaatjies.
Both actors are South African. John Kani, who plays Lunga, writes and stars in the play. A talented actor, writer and activist, his role in the movie Black Panther was extraordinary. He co-wrote anti-apartheid play Sizwe Banzi Is Dead, which proved a hit at the Ambassadors theatre. Antony Sher plays Jack, an Olivier Award winning actor who has played King Lear in real life, delighted audiences in Death of a Salesman, and thrilled us all with Broken Glass.

Kunene and the King is directed by the talented South African director Janice Honeyman, the designer is Birrie Le Roux, the lighting designer is Mannie Manim, and the sound designer Jonathan Ruddick. The play has been widely praised by the critics and it's on at the Ambassadors from late January 2020.
Fans of Anthony Sher love it. Fans of John Kani adore it. This play is ideal for anyone who'd like to explore what Apartheid really meant, wants to commemorate the end of it, and mark it's ongoing legacy.
As Whatsonstage says, 'There are some beautiful touches across the production, including Lungiswa Plaatjies' haunting vocals, which bring authentic life to Neo Muyanga's music, a surprisingly conventional but effective set from designer Birrie Le Roux and some impressive lighting and sound effects from Mannie Manim and Jonathan Ruddick respectively'
It's electrifying. Don't miss this one!
Playing at Ambassadors Theatre
West Street, London, WC2H 9ND GB (venue info)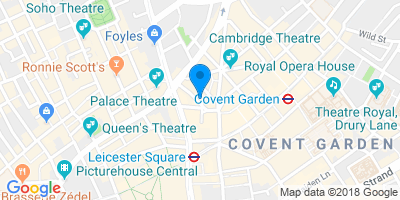 Directions
Performance Times
Kunene and the King video
Kunene and the King cheap tickets
No booking fee
Tickets from £25.00
Valid on all performances from 24 Jan - 15 Feb 2020. Excludes 29 Jan 2020.
Similar shows
Cyrano de Bergerac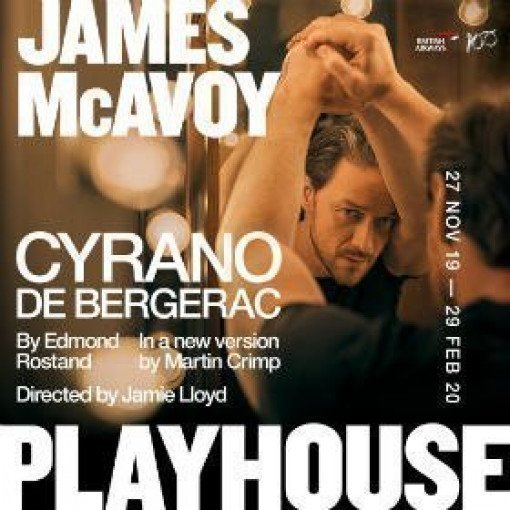 Cyrano de Bergerac
4.9/5
based on 12 reviews
Playing at:
Playhouse Theatre
Booking from: Wednesday, 27 November 2019
Booking until:
Saturday, 29 February 2020
Running time:
2 hours 50 minutes
From

£17.75