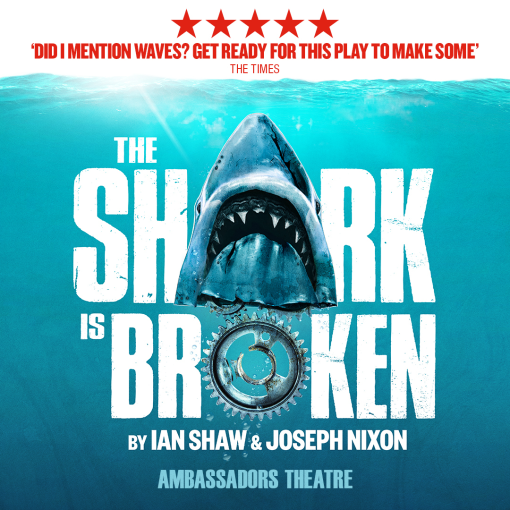 The Shark Is Broken
4.6/5
based on 36 reviews
(read reviews)
Booking until: Sunday, 13 February 2022
Running time: 1 hour 10 minutes (No Interval)
The Shark Is Broken photos
The Shark Is Broken description
The Shark Is Broken – Behind the scenes at 'Jaws'
The reaction of the press is always a good indicator of a theatre production's eventual success, and the papers are saying nothing but good things about this fantastically funny and unusual play. What does The Times say in its five star review of The Shark Is Broken, which cut its teeth at the 2019 Edinburgh Festival Fringe? In their words, "Did I mention waves? Get ready for this play to make some. Do they need a bigger boat? Actually, I think they are going to need a bigger theatre — and soon."
Metro calls it a play with "plenty of bite." The Telegraph says "Something unexpectedly profound and emotionally serrated lurks below the apparently frothy surface of this dive behind the scenes of the making of JAWS." And according to The Arts Desk, "This play deserves a life beyond the Fringe; yes, they're going to need a bigger theatre."
What's the story behind The Shark Is Broken?
This sell-out, critically acclaimed hit from the 2019 Edinburgh Festival Fringe portrays the hugely funny goings-on behind the scenes during the filming of one of Hollywood's all-time biggest hits, Steven Spielberg's Jaws. The fun is co-written by the son of actor Robert Shaw, who played Quint in the movie. Ian Shaw has made an epic job of the story, along with co-creator Joseph Nixon, and Guy Masterson directs.
About The Shark Is Broken
The scene is Cape Cod in 1974. Jaws is being filmed, but the shooting has stalled. The film's lead actors – Robert Shaw, Roy Scheider and Richard Dreyfuss – are all stuck on board a boat. The weather is appalling and getting nastier. And worst of all, the mechanical shark that was the star of the show isn't working properly. The shark is broken, and the three actors are awash with alcohol. When they begin to bare their own teeth, things quickly get messy.
Ian Shaw has thrilled us with his work on War Horse, Widowers' Houses, The Philadelphia Story and The Brothers Karamazov. Co-writer Joseph Nixon, together with Brian Mitchell, wrote Those Magnificent Men, Big Daddy vs. Giant Haystacks, and Studies in Salesmanship. Guy Masterson is an Oliver Award winning theatre producer and director with over 130 shows at 26 Edinburgh Festival seasons in a row under his belt. And producer Sonia Friedman is one of the most prolific West End and Broadway theatre producers on both sides of the Atlantic.
Buy tickets for The Shark Is Broken
Buy tickets for The Shark Is Broken through us and enjoy a simple, efficient experience. We'll email your e-tickets to you, for you to present at the door on the day.
Playing at Ambassadors Theatre
West Street, London, WC2H 9ND GB (venue info)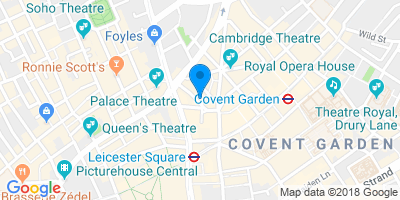 Directions
Performance Times
The Shark Is Broken video
The Shark Is Broken news
New dates announced for THE SHARK IS BROKEN at the Ambassadors Theatre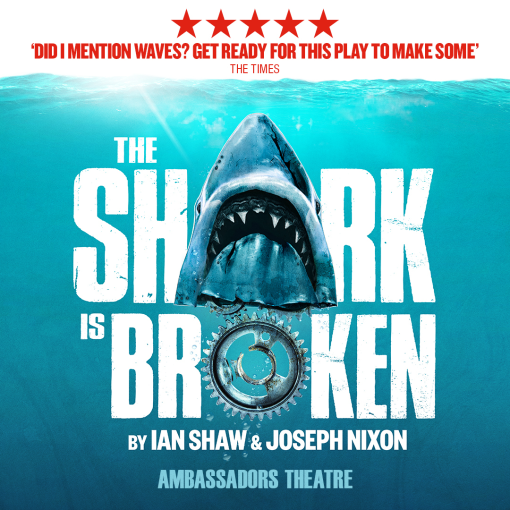 29

Jun
New dates announced for THE SHARK IS BROKEN at the Ambassadors Theatre