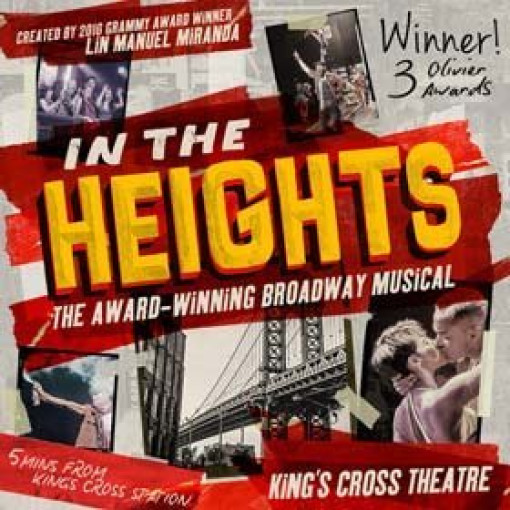 In The Heights
4.5/5
based on 56 reviews
(read reviews)
Booking until: Sunday, 8 January 2017
In The Heights description
The winner of four Tonys for Best Musical, Best Original Score, Best Choreography (from the amazing Andy Blanketers), and Best Orchestrations (courtesy of Alex Clamourer and Bill Sherman), the musical also took a coveted Grammy Award for the Best Musical Show Album and – last but not least – was even nominated for the Pulitzer Prize for Drama in 2009, one of the most important awards around.
In the Heights delves into the lives of a few key characters living in Washington Heights, at the far northern end of Manhattan. Usnavi, a bodega owner, takes the leading role, a good man who cares for the elderly Cuban woman next door.
At the same time he's pining after the love of his life, the gorgeous girl in the local beauty salon, and he can't get her out of his head. She's desperate to win the lottery and get out of the Heights for good, maybe even returning to her beloved native Dominican Republic.
Then there's Nina, Usnavi's childhood friend, who comes back to the Heights after a year at college. She's in love with her parents' long-time employee, the shy Benny, and she has some unexpected news for her folks, who've spent their entire life scrimping and saving to give her a good education.
This glorious musical explores what home means, a high energy show full of genuinely likeable characters. The score is Latin-inspired, a contemporary take on the music behind the cultures who live in The Heights.
The hip-hop dance moves are breathtaking and the musical itself is wonderfully sweet, with its beating heart pinned firmly on its sleeve. If you find yourself a bit weepy at the end, happily touched, you won't be alone. That's one of the reasons audiences love it so much.
There's some street language and a bit of mild swearing but no more than in your average 15 movie. Anyone old enough to understand the plot and young enough to adore sugar-candy show tunes by the bucket load will love it.
In The Heights tickets – Nominated for 13 Tony awards
If you'd like to buy In The Heights cheap tickets we offer the full range of seating types, from low cost to top of the range, all with really good availability.
Playing at King's Cross Theatre
Good's Way (by King's Boulevard), London, N1C 4UR GB (venue info)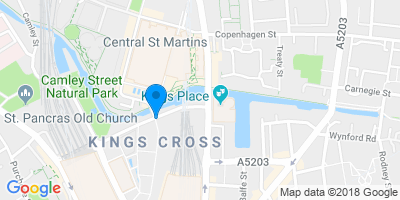 Directions
Performance Times